Gurmeet Ram Rahim Singh sentenced: 20 years might not suffice considering Sirsa godman's criminal past
On Monday, Dera Sacha Sauda chief Gurmeet Ram Rahim was sentenced to 20 years in jail by CBI special court judge Jagdeep Singh. The judge held the godman guilty of rape and criminal intimidation of two female disciples in 2002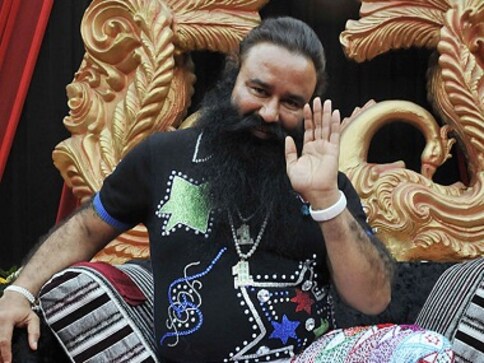 On Monday, Dera Sacha Sauda chief Gurmeet Ram Rahim was sentenced to two terms of 10 years in jail by CBI special court judge Jagdeep Singh. The judge held the self-proclaimed godman guilty of rape and criminal intimidation of two female disciples in 2002.
The sentencing could be said to be a judicial victory, simply because the self-styled godman got what he deserved. Or did he? According to NDTV, the CBI has "already moved an application for a longer prison term for the Dera chief and will press other charges against him."
However, citing his philanthropic work, Ram Rahim Singh's lawyers pleaded for a lighter sentence and have said that they will appeal to a higher court.
Dera Sacha Sauda followers were in tears over the verdict. Richa Sharma of 101Reporters said in a report that Raghu Insan (name changed), 29, a lecturer in a private college in Sirsa, respected the court order, but she still feels that injustice has been done to their "guru". Insan said further: "We will challenge this in the high court and wait for a decision in favour of Pitaji."
Do 20 years suffice the crimes of Gurmeet Ram Rahim Singh?
Delhi Commission for Women chief Swati Maliwal welcomed the verdict; however, she said that the punishment is less:
Finally, punished for his crime. Though his crime is so heinous, even death penalty is less for him. https://t.co/pyYAZtAr25 — Swati Jai Hind (@SwatiJaiHind) August 28, 2017
 According to CNN-News18, the strict laws on raping minors did not apply to the Dera chief. "Singh was charged under the Indian Penal Code since the offence was committed before the harsher Prevention of Children From Sexual Offences (POCSO) Act came into effect in February 2013. He was not tried under the new law, where the maximum sentence is life term, as it cannot be applied retrospectively," the news channel said.
The full text of the verdict can be read here:
Whether or not the 20 years of jail may suffice Ram Rahim, the punishment needs to be examined along with other allegations of crime against the self-proclaimed godman.
Times Now reported that several more sadhvis were raped. The channel then revealed seven tapes of the Dera chief's crimes.
TAPE 1: The cave of carnal sin: 90% of 300 Sadhvis raped. Watch Beant Singh, as he lifts the veil on the cave of carnal sins #RamRahimTapes pic.twitter.com/o7iZABZPoE

— TIMES NOW (@TimesNow) August 28, 2017
Castration of men: Besides rape, Singh has been accused of encouraging his followers to undergo castrations to gain proximity with God. According to an NDTV article, "In 2015, he (Ram Rahim Singh) was accused of encouraging 400 followers to undergo castration at his ashram so they could get closer to God. He also stood trial for conspiracy to the murder of a journalist in 2002. In 2007, he infuriated Sikhs by appearing to impersonate Guru Gobind Singh."
Murder of Ram Chander Chhatrapati: There are also questions over the murder of journalist Ram Chander Chhatrapati who exposed Singh's wrongdoings way back in 2002. The 25 August verdict gave some hope to Chhatrapati's kin who have said that the police refused to enter Singh's name in the FIR, as reported by Hindustan Times.
According to the article, Chhatrapati's son Anshul received threats, and there was immense pressure to run the newspaper Poora Sacch (which belongs to Chhatrapati).
Murder of Ranjit Singh: In another case, on 10 July, 2002, Ranjit Singh was shot dead in his fields. Ranjit was exposing the ways in which the Dera chief was allegedly exploiting women, including one of Ranjit's relatives.
Ranjit's family members remember how they were offered money by dera supporters to withdraw the complain against their chief. But the family stood against the threats. "They would come armed in the courtroom. I'd tell them they could eat us alive if they wanted," a family member was quoted by Hindustan Times.
Illegal arms and ammunition: Dera Sacha Sauda, as a sect, also came under the scanner in 2010, when the Haryana government sought details on the presence of ammunition, illegal arms, and weapons training inside the complex, as reported by The Times of India. The sect was given a clean chit by the government.
It remains to be seen whether all these cases against Ram Rahim Singh will be probed and whether he will be reprimanded for them. A plethora of cases seems to be trailing the self-proclaimed godman with an uncertain future.
Ahead of the 25 August verdict, one of the rape survivors had told The Indian Express that she was hopeful about Singh being punished: "Hamney to suna hai, ye India hai, yahan aasani se nyay nahi milta hai. Aur woh bhi jab ladai ek powerful ke khilaf ho. Paise wala kuch bhi kar sakta hai yahan. (We have heard it's not easy to get justice in India, especially when the fight is against a powerful person. A person who has money can do anything here)."
She further added: "Fortunately, this case was handled by honest officers from CBI. They have tried their best to ensure justice to us. That's why we have hope."
However, she was worried about her own life and her family's safety: "My life has changed after I gave the statement. I can't move freely. There is a danger to my life. I am also apprehensive about lives of my family members."
The worst thing is that Ram Rahim is not the only self-styled godman against whom criminal cases have been registered in India. And with Singh now being locked up for 20 years, it might well warrant an anti-superstition bill for the entire nation. A bill that criminalises the existence of such self-proclaimed godmen who spread farcical ideas. A pragmatic bill that eliminates blind faith. One that was visioned by practical minds like Narendra Dabholkar and Govind Pansare.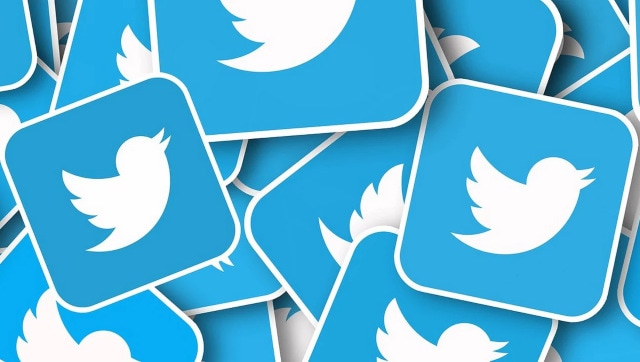 News & Analysis
The Delhi Police has sought details like the links shared on Twitter, accounts used to circulate such content, location and server details from where such content was posted, etc.
India
Two persons whose identities were established with the help of the video were detained on Sunday for their alleged roles, said Superintendent of Police (Kanpur Outer) Ashtbhuja P Singh.
India
The searches were carried out in connection with a probe into two cases pertaining to alleged issuance of around two lakh arms licences in erstwhile state of Jammu and Kashmir