Govt must tackle the Zakir Naik problem with tact, caution and vision
In this age of internet and the reach of social media, any information battle — be it the Islamic State's online recruiting strategy or Zakir Naik's regressive ideology —cannot be won by using tools of conventional warfare.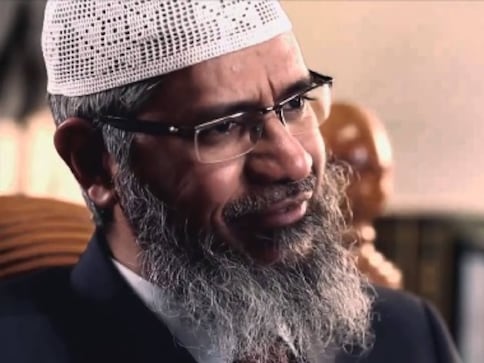 Amid reports that the Centre is trying to build a watertight case against Zakir Naik, one thing must be remembered at all costs. It must proceed very, very carefully against the controversial Mumbai-based Salafist preacher because even a small misstep may make the bigoted propagator of radical Islam a martyr and trigger a victimhood narrative that will quickly spiral out of control.
Ever since it came to light that at least two of the Dhaka attackers were inspired by Naik's teachings, there have been calls for a ban on the televangelist. This is un-implementable (his peace TV is already banned in India). Shiv Sena, BJP's ally in Maharashtra, has gone one step further. It wants "immediate arrest" of the Indian national when he returns home. It has asked the state government to "throw the Islamic preacher into the same cell as Ajmal Kasab."
"Stop making announcements of dragging back Dawood or Tiger Memon from Pakistan. Now concentrate on Naik, this hidden enemy at home. Arrest him and throw him in the same cell as (hanged 26/11 Pakistani terrorist) Ajmal Kasab," read an editorial in Saamana, the Sena mouthpiece.
These downright silly, misplaced and legally bad demands are calculatedly aimed at flaring up passions and massaging majoritarian ego which the both the state and Central governments would do well to ignore.
Is this to condone what Naik does or says? Absolutely not.
There is little doubt that the suave, smooth-talking televangelist is an Islamic supremacist. His sermons are based on the puritanical Wahhabi version of Islam. He has regressive views on non-Muslims, women, homosexuals and his preachings run antithetical to every modern idea in every bit of human progress. He derides other faiths, advocates retrogressive practices such as wife-beating, urges banning of condoms, wants schools for girls to be shut down, advices female tennis players to dress 'modestly' and has even tried to rationalize death by stoning.
More worryingly, heads of terrorist organisations are attracted to his radical, regressive views like flies. Apart from the Dhaka attackers, his fan following among terrorists include Afghan-American Najibulla Zazi, who was arrested in 2009 for an alleged conspiracy to bomb the New York subway, Kafeel Ahmed, who stormed Glasgow airport in an explosives-laden car in 2007 and Mumbai's Rahil Sheikh, arrested for the 7/11 serial train blasts.
There have been recent reports that Ibrahim Yazdhani, the chief of Hyderabad module of Islamic State, was also deeply influenced by the preacher after watching Naik's speeches on a local television channel. Ibrahim, says India Today, even attended Naik's 10-day-long camp as a volunteer in 2010.
How best to tackle a preacher, then, who has been at best ambivalent on acts of terrorism, suicide attacks — sometimes even providing contrived justification —and has never gone beyond a token criticism of the Islamic State?
The question is important because the controversial preacher enjoys rockstar status among his fans. He reportedly has over 14 million followers on Facebook, besides, as he claims, 200 million viewers of Peace TV in multiple languages, including English, Urdu, Bengali and Chinese. Videos of his sermons are spread all over the internet. Which is why, any step to arrest or gag Naik would be completely counter-productive.
At the very outset, we must understand that in this age of an all-pervasive internet and the infinite reach of social media, any information battle — be it the Islamic State's online recruiting strategy or Naik's regressive ideology — cannot be won by using tools of conventional warfare.
The US and its allies will pound the Islamic State warriors to dust using their military might and a thousand other Islamic State fighters will be as quickly born. As author and columnist Arnab Ray has written in his blog World War Three, "targeting enemy through conventional warfare, as is done in Afghanistan and Syria and Iraq, causes high collateral damage of non-combatants, which then provides the other side a narrative of victimhood which they can leverage to recruit and expand their war."
Ban Naik's speeches? Prevent him from holding seminars or conventions? Initiate action against his Islamic Research Foundation? Deny downlink rights to his channels? The information battle will simply shift online.
A report in Economist reveals the difficulty faced by nation states, despite their might, in this new-age war. In 2007, British police arrested from London Younis Tsouli, a 22-year-old son of a Moroccan tourism board official and a student of information technology. Under the pseudonym of Irhabi007, Tsouli was a central figure in enabling Al-Qaeda to reconstitute itself after the fall of the Taliban and its eviction from Afghanistan. The terrorist organization and its followers had simply moved to cyberspace where jihadists set up virtual schools for ideological and military training and active propaganda arms.
The report states how tech-savvy Tsouli was a tireless "webmaster" for several extremist websites, especially those issuing the statements of the late Abu Musab al-Zarqawi, the leader of Al-Qaeda in Iraq. Intelligence agencies watched powerlessly as 'Irhabi007' hacked into computers and taught his fellow cyber-jihadists how to protect their anonymity online.
On Tuesday, for instance, NIA said Yazdhani, the alleged chief of Islamic State's Hyderabad module who was a fan of Zakir Naik, was apparently using 'tutanota' software, a secure encryption mail to be in touch with his handler in Syria.
This is a small glimpse of the reason why arresting or gagging Naik will never work. Beyond the technical difficulties, those determined will always find ways to make themselves heard. In fact, as the Naik episode has amply demonstrated, any attempt to suppress ideas — even if they are hateful — invariably result in the greatest publicity possible for their advocates and/or elevate them by turning fringe ideas into martyrs for free speech.
And there is the other danger in India of Naik being used as a political pawn in votebank politics.
Samajwadi Party leader Abu Azmi on Monday said that messenger of peace Zakir Naik is being "defamed" because he is bringing people from various faiths to Islam. For good measure, the SP leader also demanded a ban on Sanatan Sanstha for "causing terror" in lives of secular-minded individuals.
In Kolkata, Trinamool Congress MP Idris Ali waded into the Naik debate on Monday saying that he has listened to the preacher's sermons and "doesn't think his speeches ever supported terrorism." Ali was later reprimanded by his party.
For now, the NDA government's strategy appears to be a sensible one. As a Times of India report points out, top officials have ruled out any action against Naik until they have irrefutable evidence to prove his role as a terror instigator and inspiration behind past jihadi attacks. Such "evidence", says the report, may include statements from terror accused conceding that they were inspired by Naik's and speeches to carry out attacks.
This approach must be complemented with battling Naik's ideas with better ideas, exposing him as a peddler of regressive views which has no place in modern society.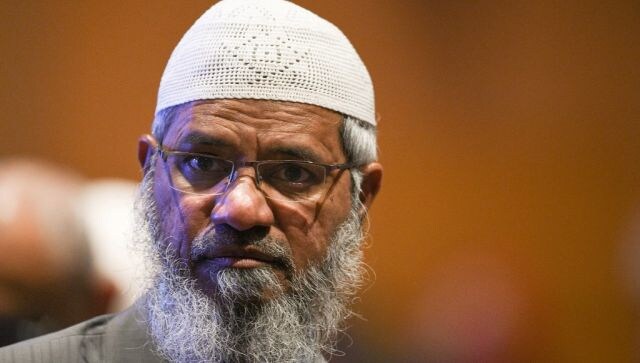 World
Naik has been accused of giving hate speeches and has been banned in India. His supporters dub him an expert on comparative religion
India
Although not regarded as totally reliable, a host of law enforcement agencies around the world use the narco-analysis test or narco test during their investigations as they feel that this method allows them to extract true answers from their subjects
World
Zakir Naik has been living in exile in Malaysia since 2017, as a runaway fugitive, after the Indian government pressed charges against him over money laundering