Ganesha Mahotsava: Damaging water bodies has no religious sanction; using earthen idols a far better idea
Plaster of Paris idols of Ganesha, erected primarily for this festival, are drowned in natural water bodies during the Visarjan. These water bodies are not only holy unto themselves, but they also sustain life
It has become fashionable to assume that there is religious sanction for the environmentally unfriendly ways we currently celebrate festivals like Ganesha Mahotsava in. These excesses, however, are not only antithetical to our morality but also to the fundamental tenets of our belief system.
He is the first among Gods; he is the darling deity of devotees and of artists... he is Ganapati, Gajanana, Ganesha, Vakratunda, Vignaharta. He is a unique deity for many reasons, but the one feature that even the most untrained eye cannot miss about Ganpati is his special form — with the head of an elephant and the body of a human. To me, this form symbolises his perfect harmony with nature.
Every August/September, crores of devotees across India await his annual visit to Earth on Ganesha Chaturthi with bated breath. Strangely, somewhere in the last few decades, this annual worship of the benevolent Ganapati has assumed highly exaggerated and highly consumerist trappings. The celebration of our favourite deity has inadvertently become a time for wreaking havoc on nature. Somehow, the god who symbolises unity of nature and humans seems to highlight our callousness to nature in all its splendour.
Plaster of Paris idols of Gajanana, erected primarily for this festival, are drowned in natural water bodies during the Visarjan. These water bodies are not only holy unto themselves, but they also sustain life. Damaging them is antithetical to the whole idea of philosophical thought in general and to our pujas in particular.
The idol or moorti is a powerful symbol for Hindus. Through a moorti, the devout try to give form to the formless. Through the moorti, the devout try and conceive that which cannot be conceived. As per tradition, not every idol is meant to be worshipped. Before the idol is fit for ritual worship, the divinity (akin to the soul) is invoked to reside in the idol (akin to the body). This ceremony is generally referred to as the "prana prathishtha".
Hereafter, darshan of this moorti is similar to beholding the supreme power. Since the divinity now resides in the idol, a moorti which is installed in temples built for the purpose is also worshipped (either in public places or in homes) and cared for in the best possible manner through the year.
For annual celebrations like Ganapati Mahotsava or Durga Puja Mahotsava, the moorti is worshipped only for a small number of prescribed days and then it is dutifully immersed (Visarjan). Given the temporary nature of worship, it is recommended that the moorti be made of clay. In other words, one should worship a parthiva moorti which comes from the earth and returns to the earth. This parthiva idol causes almost no damage to the earth from which it springs, and also reminds us of the temporary nature of our parthiva bodies. (The root in both parthiva and prithvi is common and means the earth).
What is our philosophical thought?
Our civilisation celebrates harmony with nature. One of the chief concerns of our Vedic ancestors was the maintenance of 'Rita' (universal/cosmic/natural order) All our deeds and words should be aimed at preserving this order rather than endangering it. Hence, any form of worship which endangers the preservation of 'Rita' is not in conformity with our thought.
Whether we are driven by millennia of lofty Indian thought or by basic human morality; whether our concern about environment stems from our love of nature or from our fear of the future; it is imperative that we make our choices with utmost care. It is also imperative that we stop blaming religion for our own excesses and reform that which needs reformation.
So, this Ganapati, when you step out to choose the raja that you will be welcoming, choose your Ganapati wisely.
Garima Chaudhry is the founder of a business advisory and content firm. She also mentors startups and is an Indic Studies enthusiast
Find latest and upcoming tech gadgets online on Tech2 Gadgets. Get technology news, gadgets reviews & ratings. Popular gadgets including laptop, tablet and mobile specifications, features, prices, comparison.
World
Playing up his local, middle-class roots, Biden focussed on Trump's stewardship of the coronavirus, casting the president as a callous leader who cannot empathise with the concerns of most Americans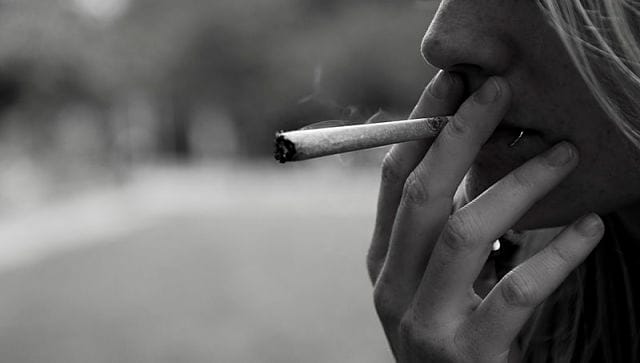 India
There's no doubt whatsoever that some individuals suffer as a result of their use of narcotics — just as at least 260,000 people die each year because of alcohol abuse. Yet, prohibition has been proven, repeatedly, to do nothing other than corrupt law enforcement and enrich criminals.