Female Genital Mutilation: Report recommends separate law, sensitisation to eradicate practice in India
A report titled 'A Guide to Eliminating FGM in India' prepared by Speak Out On FGM, a group of FGM survivors, and Lawyers Collective, a human rights NGO, calls for the need for a separate law to address the issue.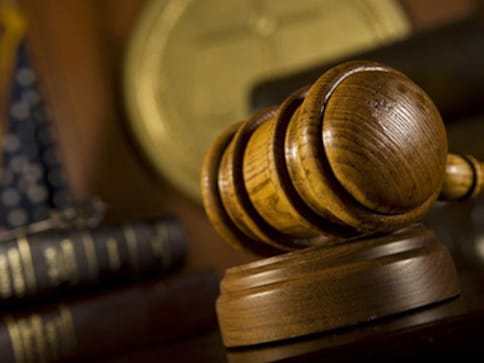 Two Detroit-based defence lawyers are going to argue that Female Genital Mutilation (FGM) is a religious right, according to a recent report. In this first-ever federal case, two doctors and one of their wives from Detroit were charged with "subjecting two seven-year-old girls to genital cutting." This is obviously not an isolated case. Banned in many countries as it a violation of human rights of girls and women, FGM is practiced behind closed doors in African and Asian countries and in some parts of West Asia.
In India, FGM is practiced in the Dawoodi Bohra community. Recently, Union Women and Child Development (WCD) Minister Maneka Gandhi's strong words against the barbaric practice came across as refreshingly encouraging and reassuring.
In an interview with the Hindustan Times, she said, "We will write to respective state governments and Syedna, the Bohra high priest shortly to issue an edict to community members to give up FGM voluntarily as it is a crime under Indian Penal Code (IPC) and Protection of Children from Sexual Offenses (POCSO) Act, 2012. If the Syedna does not respond then we will bring in a law to ban the practice in India."
The World Health Organisation defines FGM as "all procedures that involve partial or total removal of the external female genitalia, or other injury to the female genital organs for non-medical reasons". The WHO website says the practice that is internationally considered as violation of human rights have affected 200 million girls and women across 30 countries — in Africa, Middle East and Asia. It is mostly performed on girls between the age of 1 and 15.
A report titled 'A Guide to Eliminating FGM in India' prepared by Speak Out On FGM, a group of FGM survivors, and Lawyers Collective, a human rights NGO, calls for the need for a separate law the expands the definition of FGM and includes amendments and provisions for relief, rehabilitation and protection and go beyond what is covered currently under the IPC and POCSO.
Senior advocate of the Supreme Court of India, Indira Jaising, who guided the effort, stated: "FGM is not only illegal as this report demonstrates but is also unconstitutional as it disproportionately impacts the girl child. It is also prohibited by international conventions which India has signed."
Health impact
The report explains the concept of "Khatna" which "involves cutting the tip of a girl's clitoris when she is 6-7 years old." It goes on to explain that though various socio-cultural reasons have been given to justify the practice, it is essentially rooted in the belief that female sexuality and desired need to be controlled and thereby, reduced.
The report states: "The perception is that a girl who is circumcised does not get as aroused as one who is in 'qalfa' (meaning with a clitoral hood) or one whose clitoris is intact." The practice is also viewed as a cleansing procedure to purge the girls' mind of impure thoughts and desires.
It goes on to list out the short and long term health risks like swelling and inflammation in the genital area, infection, urinary problems, complication during pregnancy, painful sexual intercourse and even psychological complications, which includes Post-Traumatic Stress Disorder (PTSD) and depression.
The report also argues that FGM should be taken out of religious purview and states: "While the Quran does not sanction female circumcision/khatna/khafz, Daimul Islam, a religious text followed by Bohras, endorses the practice on girls after they reach the age of 7 for hygienic reasons."
Legal framework
FGM is a violation of rights like the right to be free from gender discrimination, the right to life, the right to physical integrity that is associated with the right to freedom from torture and the right to the highest attainable standard of physical and mental health, the report stated. It is also considered a form of child abuse.
The report further states that 20 countries across Africa and 13 countries elsewhere have laws that criminalise FGM. While some countries have specific Acts and provisions in the existing penal codes, some countries have special laws to deal with the issue.
Within the Indian legal framework, persons undertaking FGM may be prosecuted under the IPC, however, since it is "not explicitly an offence under the IPC", a complaint under Section 326 which covers causing grievous hurt can be registered, stated the report. It added that FGM may be covered under the POCSO Act.
Addressing FGM
The report recommends since the decision to carry out the practice rests on the parents or some elder in the family, provision should be made to penalise not just the cutters and propagators (Amils) but also the parents. It also suggests a legal provision that will enable informants whether it is the doctor, Amils, teachers or social workers to come forward and register a police complaint. Even the medical professionals involved in this practice should be held accountable for professional misconduct.
The report encourages sensitisation programmes for the Bohra community with pro-active participation from the community and religious leaders and timely and effective intervention right from the ward and panchayat levels.
The report further states: "It must be ensured that the girl child has the support of a robust system of protection once she/any other person on her behalf has complained of the offence, and that she can effectively realise her right to remedy, reparations and rehabilitation."
In a press release, Masooma Ranalvi, Convenor Speak out on FGM, said, "A law against the practice of FGM will serve as a strong deterrent in the otherwise law abiding bohra community... A law along with administrative measures of promoting awareness, sensitising the community on the subject and grassroots campaigning for social reform will help us eventually root out the practice of FGM."
Subscribe to Moneycontrol Pro at ₹499 for the first year. Use code PRO499. Limited period offer. *T&C apply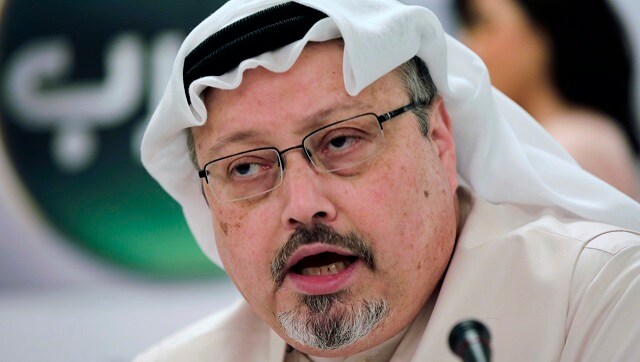 World
A US intelligence report on Khashoggi's murder, due to be released shortly, is expected to implicate the king's son, Crown Prince Mohammed bin Salman
Sports
The build-up to next February's Winter Olympics has been overshadowed by concerns over the fate of China's Uighur minority in the Xinjiang region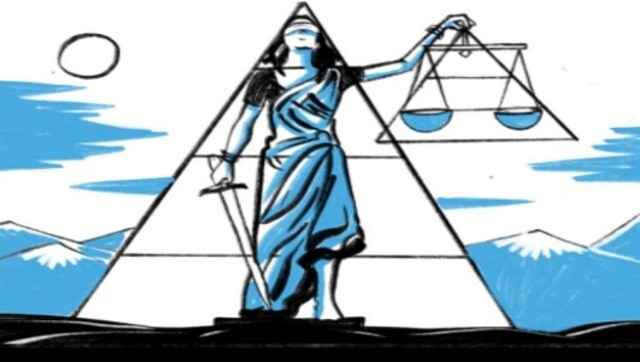 India
Marriage is not the institutional deliverance women are seeking from the court. Women are making a rightful claim to justice.