Father Stan Swamy, activist raided in Bhima Koregaon probe, irked govt with report on jailed tribals in Jharkhand
After the Pune Police raid at his Ranchi home, Father Stan Swamy had said he had no connection with the Elgar Parishad event or the Bhima Koregaon violence.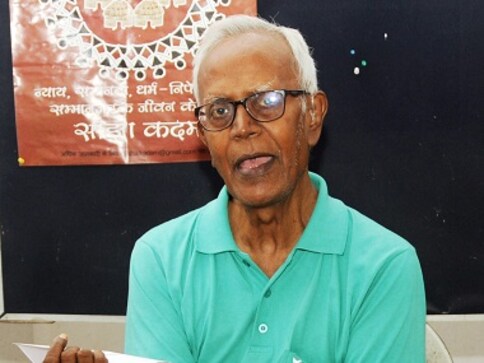 The raids and arrests of human rights activists across the country on Tuesday, included a search at the home of Father Stan Swamy in Ranchi in Jharkhand, though he was not taken into custody.
"The police came to my house with something written in Marathi and didn't even bother to provide a copy of this FIR in which they named me," Swamy said at a press conference, organised after the raids on Tuesday at his house in Bagaicha in Ranchi's Namkum area to express support for those arrested and raided by teams of the Pune Police. "I neither have any connection with Elgar Parishad nor the violence that took place in Bhima Koregaon in January."
Dubbing the police action against eminent scholars and social activists a "naked dance of power", Father Swamy said that while he personally knew Sudha Bharadwaj, Arun Ferreira and Vernon Gonsalves, who were among the activists whose homes were raided in connection with the Bhima Koregaon investigation, he has no connection with the others who were arrested. "Freedom of dissent is being suppressed by the government, which bodes ill for the future of the country," he warned.
Who is 82-year-old Father Stan Swamy?
Few outside the tribal belts of Jharkhand are likely to have heard of him, even though he has been a controversial figure and a major bane of the Jharkhand government, especially in exposing its claims about its anti-Naxal operations. His most spectacular exposé was in 2015, when he released a report claiming that nearly 98 percent of the 3,000 odd tribal youth who the government had branded as Naxals and thrown in Jharkhand's jails — some for over three years without trial — had never been part of the Maoist movement.
Swamy's work to empower tribals for over three decades through his NGO Bagaicha in Ranchi has not endeared him to the powers that be. Working tirelessly to have the Panchayat Extension to Scheduled Areas (PESA) Act implement in the state's scheduled areas, his efforts culminated in the Pathalgadi movement in 2017 in the districts of Khunti, Simdega, Seraikela and Gumla in Jharkhand.
The government's response was to try and suppress the movement by booking around 20 leaders, including Father Swamy, under charges of sedition on 30 July. It led to well-known intellectuals and activists like Vasvi Kido and Santosh Kido describing the government action as a witch hunt and an attempt to malign the image of the Church in Jharkand. It is hardly a secret that Chief Minister Raghubar Das and the BJP are keen to check the Church's influence among the tribal community.
The fact is that Father Swamy has not been arrested even once during his many decades of work among the tribals and other displaced communities, not even on the sedition charge made against him in connection with the Pathalgadi campaign.
"Swamy has been implicated because of the title 'Father' in his name," said Vasvi, former journalist, social worker, author of a book in Hindi on the history of displaced persons and a long-time associate of Father Swamy. "He hardly visited any of the villages where the Pathalgadi movement was on."
Father Swamy, who moved to the Chaibasa area of undivided Bihar in the 1970s, made his name during the 1996 campaign led by the Jharkhandi Organisation Against Radiation (JOAR) against the Uranium Corporation of India Limited's (UCIL) Jadugoda mines in undivided Bihar's East Singhbhum district.
Senior Ranchi-based journalist, Girija Shankar Ojha, who has been covering the activist's movement since 1996, said: "Father Swamy became a popular name when JOAR — an organisation founded by Ghanshyam Biruli and others — successfully forced UCIL to stop displacing people in Jadugoda's Chatikocha area to construct a new tailing dam. Swamy was based in Chaibasa, and I was sent to interview him in Jadugoda."
A few people in the then Bihar knew about the ill-effects of the radiation to which the tribals were being exposed. It was heartening to see someone being this vocal about issues concerning the tribal community. It was thanks the efforts of the activist and JOAR that UCIL began to use covered transportation for uranium ore and erected fences around the tailing dams.
"Later, Swamy went on to work for the displaced people in Bokaro, Santhal Parganas, and Koderma," Ojha said.
This was the beginning of Father Swamy's continuing battle for the rights of people displaced because of industrialisation, construction of dams and mining activity. "He has been a solid pillar for displaced people for nearly three decades," said Vasvi. "The way the police arrived at his doorstep (on Tuesday) and didn't even bother to provide a copy of the FIR or a search warrant in Hindi was high-handed. Isn't it strange that someone who has been working for the betterment of society for such a long time has become a target of the government's crackdown at such an advanced age?"
After 2010, Swamy turned his attention towards the plight of tribal youth arrested on charges of Naxal-related activities. He wrote a book on the subject titled Jail Mein Band Qaidiyon ka Sach. In his book, he highlighted that the average monthly income of 97 percent of these tribal households was less than Rs 5,000, which meant they simply could not afford to hire lawyers to take up their cases.
"It was after the report was published and his focus on alleged excesses being carried out in the name of curbing rebel activity in Naxal-infested zones that Father Swamy appeared on the radar of the administration and police forces," said Sunil Minz, a long-time associate of the activist. "In 2014, when the government changed both at the Centre and state, the administration tried to suppress the report, but major national dailies carried its essence of the report."
Swamy has been working to get these youth out of jail ever since. He has paid their bail bonds and arranged for lawyers to fight cases like that of Biren Guria, a 43-year-old farmer who was picked up by a Central Reserve Police Force patrol team in 2011 from his village in the Saranda forest range in West Singhbhum district. Guria's only fault was that he had conversed with the patrol team in Hindi, while all the other villagers could speak only their native language, Ho. Guria was flown to the Chaibasa headquarters along with 11 other villagers, who were all charged with being "hardcore Naxalites".
"Swamy took up Guria's case, and presently, he is out on bail," said Vasvi. "The police have charged him with supplying rations to Maoist rebels in the area. It hard to understand how a family that is dependent on forest produce for sustenance would be able to supply rice, lentils and oil to Naxalites."
How Father Swamy's name came to be included in the list for the latest round of police raids and arrests is unclear. But at his press conference, he cautioned that "using raw power to silence the voices of those who raise important issues is something even media persons should be wary of".
Demanding that the government drop all such false cases against social activists, Swamy urged the National Human Rights Commission to intervene urgently in the matter and order transparent, effective and impartial investigation into the simultaneous multi-city raids and arrests of social activists. "In fact, the Pune Police has yet to provide me a copy in Hindi of the list of items they took from my house," Father Swamy said.
The author is a Lucknow-based freelance writer and a member of 101Reporters.com
Explainers
Austra Hind 22 comes amid India's lingering border stand-off with China in Ladakh and tensions between Canberra and its fifth largest trading partner Beijing on the rise. As Australia and India continue to deepen economic bonds, experts call it a 'watershed moment' for the two countries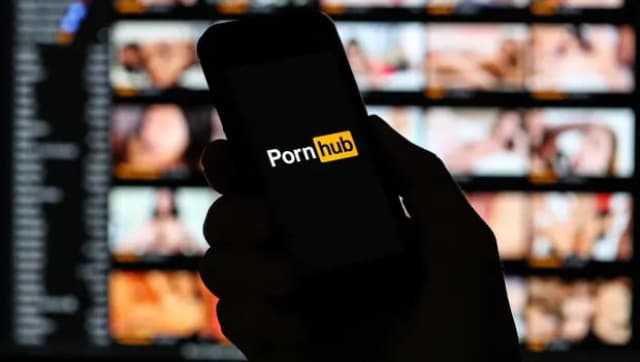 Explainers
News of a 10-year-old being raped and murdered, allegedly by a porn-addicted teenager, has raised the old demand of banning X-rated content online. But studies show countries which loosened porn restrictions witnessed a decrease in sex crimes and experts say porn may act a 'safety valve' for men
Explainers
A joint advisory from Air India and AI Express said the UAE has issued new guidelines barring entry of passengers with a single name on their passports. Those identified as inadmissible will be deported to their country of origin