Demonetisation impact: Onion rates halve, farmers have no cash, but can't go cashless
Prime Minister Narendra Modi will be happy with 26-year-old Deepak Patil, an onion farmer from the village of Valwadi in Malegaon Taluka
By Swagata Yadavar
Pimpalgaon/Lasalgaon, Nashik (Maharashtra): Prime Minister Narendra Modi will be happy with 26-year-old Deepak Patil, an onion farmer from the village of Valwadi in Malegaon Taluka, about 300 kilometres north of Mumbai, India's commercial capital. Patil, dressed in a grey jacket, over his white shirt and jeans, said he has a bank account, a cell phone, and receives payment for his onion produce in cheque.
But Patil, who sells his produce in Pimpalgaon, a market in India's onion heartland, Maharashtra–producing a third of all onions in the country–is not happy with demonetisation, or notebandi as it is colloquially called, and does not believe he can go cashless.
After 9 November, when Rs 500 and Rs 1,000 notes — 86 percent by value of Indian currency in circulation — were declared invalid, the government pushed for cashless transactions and digital payments. Patil — with access to banking and a cell phone — could, in theory, move to cashless transactions, but in reality there is no Internet access where he lives, the closest ATM is at least 25 kilometres away, the closest nationalised bank 15 kilometres away, and the government has currently placed restrictions on the district cooperative bank that hosts his account.
Nashik district, which contains Lasalgaon and Pimpalgaon, two of India's busiest onion markets, contributes 10.4 percent of Maharashtra's gross state domestic product, the highest of any agricultural district in the state, according to this 2014 Economic Survey 
report
.
Patil's trials with the banking system, and the effect of demonetisation on the rural economy of Nashik, show how 800 million Indians, who depend on the rural economy, have been affected by the ban on notes over the last 35 days.
Hours in queues at a bank, only Rs 2,000 in hand
The Reserve Bank of India (RBI) barred the bank where Patil's account is–Nashik District Central Cooperative Bank (NDCC), and all other district central cooperative banks (DCCBs)–from exchanging defunct notes for Rs 100 notes or for new notes of Rs 500 and Rs 2,000.
Patil deposited Rs 21,000 by cheque in his NDCC account, hoping he could withdraw some money to pay labourers who work on his farm, repay lenders and buy groceries–transactions that still take place in cash.
"It takes more than two weeks for the cheque to be deposited," said Patil. "All we can do till then is wait." Even when the money was deposited in his account, it was no easy feat to withdraw it.
"I have to stand in line at the bank from 10 am to 6 pm, and all I get is one Rs 2,000 note," said Patil, who doesn't have any other bank account. He needed Rs 4,500 to pay labourers and Rs 4,000 for the mini truck that carries his produce to the market in Pimpalgaon, 100 kilometres from his village. These days, he buys food on credit from the local grocer.
Patil is one of many farmers who bank with district cooperative banks. As many as 371 such banks with over 140,000 branches across the country provide banking access to 2.5 million account holders, according to the 2015 annual report of the National Federation of State Cooperative Banks.
"Seventy percent of farmers in Nashik district have their accounts with NDCC, and many have no other account," said Shirish Kotwal, director and former chairman of NDCC.
The RBI feared that district banks, which are not under the RBI's purview, could be used to route black money back into the system, the Indian Express reported in December 2016. Seventy two hours after the announcement to demonetise Rs 500 and Rs 1,000 notes, DCCBs reported deposits of old currency eight times that of nationalised banks.
Patil, the only earning member in a family of six, does not own a vehicle, and chose the closest bank for an account. The closest nationalised bank is 15 kilometres from his village, the district cooperative bank 10 kilometres.
Low rural Internet connectivity
Like 83 percent of Indians who do not own a smartphone, Patil too does not have an Internet connection on his cell phone. So, even though he has a bank account, he cannot access Internet-based banking services.
When asked if he has an ATM card, he laughed and said: "The nearest ATM is 40 kilometres away (IndiaSpend found the closest was 25 kilometres away, but it is unclear if that worked)."
Onion prices halve, stressing rural economy
Mini truck after truck of red onions entered Lasalgaon onion market, the largest in Asia, as a sense of gloom pervaded the air. Farmers huddled in corners as traders decided the price of onions at auctions.
"Ever since notebandi, the rates have decreased by half," Patil said.
Onions, which were sold for Rs 1,000-1,200 per quintal (100 kg) in the weeks before notebandi, are now sold for Rs 600-700 per quintal.
There were no auctions for ten days after demonetisation because of a lack of valid notes in the market. Onions stored in the market stayed unsold and when markets reopened, new produce flooded the market reducing onion prices.
Farmers have no choice but to sell the red onion at whatever price it sells, as it does not last beyond 10 days, unlike the lighter coloured 'unhal' onion that can be stored for three months.
Madhavrao Thorat, another marginal farmer, has no time to spare to stand in the lines outside banks as he is sowing onions in his field, in the village of Devgaon, more than 200 km north of Mumbai. The nearest nationalised bank is eight kilometres away, and the nearest ATM 15 km away. He has not been able to pay his labourers because of a lack of cash.
Excess produce due to good monsoon further reduces prices
Prices have further fallen because of excessive onion production, a consequence of the good monsoon this year.
A drop in prices particularly hits marginal and small farmers, who, like Patil, own less than two hectares, or 4.94 acres of land. These farmers own 78.6 percent of all land holdings in Maharashtra.
Patil, who owns four acres of land which he farms with his brothers, has made a loss of Rs 30,000 because of low onion prices. "Farming for small farmers like us has become unaffordable," he said.
In 2015, onion farmers from districts around Nashik brought 0.4 million metric tonne of onions to the agricultural market in Lasalgoan–called an Agricultural Produce Market Committee (APMC)–between April and August. Onions brought rose 150 percent to 1 million metric tonne, over the same period in 2016, according to the Lasalgaon APMC.
Lasalgaon Agricultural Produce Market Committee is Asia's biggest onion market, and most Indian onion is exported from this market. Onions brought rose 150 percent to 1 million metric tonne, between April and August, 2016, compared to the same period last year–further reducing onion prices.
"There has also been enough production of onions in Haryana and Karnataka which has led to a further drop in demand and prices," said N S Vadhavne, an accountant at Lasalgaon APMC.
"I want to quit farming"
Profits from agriculture have been declining as costs have tripled over the last few years, IndiaSpend reported in March 2016. Coupled with a crash crunch due to demonetisation, and falling prices, Patil is ready to quit.
"Given a choice, I would like to find a job and migrate. Farming is a loss-making business," said Patil, who enrolled in college, but never completed his bachelor in arts degree.  His wife has a diploma in education, but no job.
"Right now, I don't have a choice as I am supporting my younger brother," he said. "But very soon, I will quit farming and look for another job."
Yadavar is a principal correspondent with IndiaSpend
Indiaspend.org is a data-driven, public-interest journalism non-profit
India
The resounding success of the Aspirational Districts Programme is a testament to the efforts of the national, state and district level administrations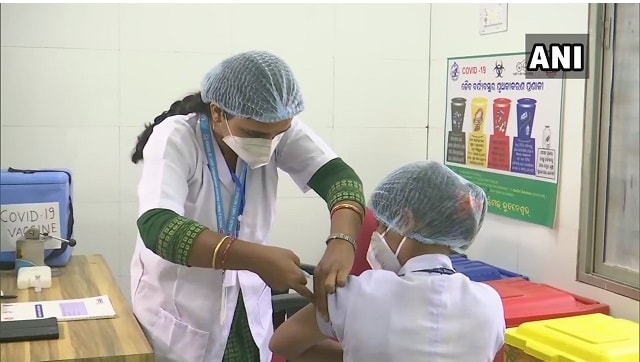 India
With the WHO approving the emergency use of Sinopharm and Sinovac, China's use of vaccine diplomacy for geopolitical ends has been facilitated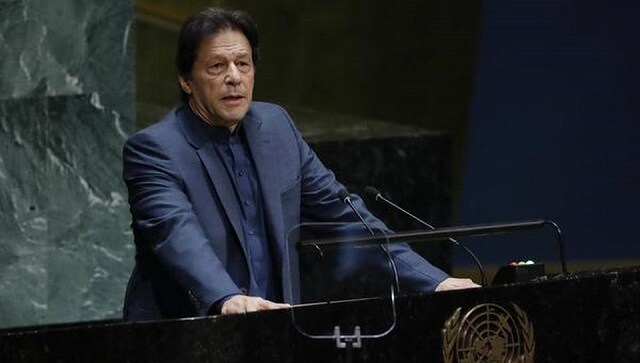 World
All across the United States, the Pakistani regime and its cheerleaders exploit the question of Kashmir to advance Islamist interests and attack India, in state and federal legislatures, newsrooms and town halls