Delhi: Oxford bookstore cancels discussion on Teesta Setalvad's memoir citing 'volatile situation'
The Oxford Bookstore in Delhi's Connaught Place has cancelled a discussion on activist Teesta Setalvad's recently-released book, Foot Soldier of the Constitution, citing the 'volatile situation' in the capital and the ongoing Uttar Pradesh Assembly Election
A popular bookstore in Delhi has cancelled a discussion on the Foot Soldier of the Constitution, the memoir of activist Teesta Setalvad citing the 'volatile situation' in the capital. The discussion on her recently-released memoir was slated to be held on Monday at the Oxford Bookstore in Connaught Place.
According to a report in The Hindu, the discussion between Setalvad and journalist Hartosh Singh Bal had been organised by The Caravan, Oxford Bookstore and the publisher LeftWord Books. However, on Friday, Sudhanva Deshpande, the managing editor of LeftWord Books, received an email from Oxford Bookstore saying it would be unable to host the event.
Scroll reported that Deshpande received an email from the director of Apeejay Oxford Bookstores Pvt Ltd Maina Bhagat, saying that the date scheduled for the discussion was "uncomfortably close to the forthcoming elections", and that the situation had been "further exacerbated by the recent student protests in the city".
"The mood in the Capital is very volatile, and I am sure that all partners would not like to entertain the remotest possibility of a disruption by external elements to mar the event in any way," he said in the email.
Setalvad called the cancellation "shocking" and said the bookstore "may have been under some pressure."
The venue for the discussion has been changed to Delhi's Press Club of India.
This development comes in the aftermath of violence erupting on the Delhi University campus as a result of clashes between members of the ABVP and the AISA and days of protests and marches by students of the Delhi University.
World
China's tight grip over the internet, with a massive system of censorship that scrubs posts casting the Communist Party's policies in a negative light, has limited public debate over just how far Beijing should go in its showdown over Taiwan
India
News agency PTI quoted sources in AIIMS, New Delhi saying that 58-year-old stand-up comic Raju Srivastava suffered brain damage after heart attack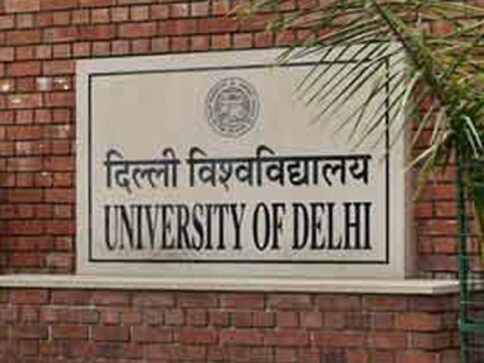 India
A resolution to introduce 24 similar courses aimed at developing critical thinking has been approved in a recently held DU academic council meeting