#StatuePolitics: After Lenin, Periyar, vandals deface Syama Prasad Mookherjee's bust in Kolkata; Rajnath calls for strict action
Two days after a Lenin Lenin was toppled in Tripura, a BJP office in Tamil Nadu's Coimbatore was attacked on Wednesday
A BJP office in Tamil Nadu's Coimbatore was attacked and Bharatiya Jana Sangh founder Dr Syama Prasad Mookherjee's bust was vandalised in Kolkata's Kalighat on Wednesday, two days after a statue of Vladimir Lenin was toppled in Tripura's Belonia town, allegedly by Bharatiya Janata Party workers, according to media reports.
#BREAKING -- BJP office attacked by miscreants in Coimbatore, Tamil Nadu; Petrol bombs hurled early morning | @RevathiRajeevan with more details pic.twitter.com/SAT4NPKgAn

— News18 (@CNNnews18) March 7, 2018
The CCTV footage, as reported by CNN-News18, shows unidentified miscreants throwing petrol bombs at the building.
Coimbatore: A petrol bomb was hurled at BJP office earlier today #TamilNadu pic.twitter.com/79x0FrjAZo — ANI (@ANI) March 7, 2018
Reports say that the police is currently investigating the incident, while a Thanthai Periyar Dravidar Kazhagam worker named Balu surrendered before the police on Wednesday.
In Kolkata, the BJP condemned the "barbaric act" where a statue of Mookherjee was defaced in the city. "We demand very strong action against culprits," Sayantan Basu, general secretary of West bengal BJP, said.
#Correction West Bengal: Bharatiya Jana Sangh founder Syama Prasad Mukherjee's bust was vandalized in Kolkata's Kalighat pic.twitter.com/BENhueIgiK

— ANI (@ANI) March 7, 2018
BJP #WestBengal condemns barbaric act of vandalising statue of the Bharatiya Jana Sangh Bharat Keshri's founder Dr Syama Prasad Mukherjee at Keoratola Mohasoshan, Kolkata. We demand very strong action against culprits: Sayantan Basu, General Secretary, WB BJP pic.twitter.com/3B8UTsA3oI

— ANI (@ANI) March 7, 2018
In another incident in the state's Vellore district, a statue of Dravidian activist Periyar inside the Tirupattur corporation office was vandalised on Tuesday. The police has arrested two people in relation to the crime.The incident comes hours after Tamil Nadu BJP leader H Raja said that EV Ramasamy, commonly known as 'Periyar', would meet a fate similar to Lenin in Tamil Nadu. Raja slammed Periyar in a post he put up on Facebook, which was later deleted. "Who is Lenin? What is his connection with India? What is the connection between Communism and India? Lenin's statue was broken down in Tripura. Today, it is Lenin's statue in Tripura. Tomorrow, it will be the caste zealot EV Ramasamy's (Periyar) statue in Tamil Nadu," he had written.
#TamilNadu : Periyar statue inside Tirupattur corporation office vandalised in Vellore district. Two persons arrested by Police. pic.twitter.com/F8ufRU121e — ANI (@ANI) March 7, 2018
On Monday, the Lenin statue's vandalism was part of large-scale violence reported from Tripura, as CPM offices in different parts of the state were defaced.
A report on The Indian Express said the Lenin's statue had stood in Belonia's College Square for the last five years before it was brought down by BJP workers to the cries of "Bharat Mata Ki Jai".
The CPM has decried the violence and termed it "Communism phobia".
BJP national secretary Ram Madhav tweeted out a post saying people are taking down Lenin's statue and used the party's slogan for the Tripura elections, 'Chalo Paltai' with it. However, he later deleted it.
MHA responds
The Ministry of Home Affairs took "serious note" of these instances of vandalism and said the perpetrators will be dealt with according to the law. The official statement read:
"Incidents of toppling of statutes have been reported from certain parts of the country. MHA has taken serious note of such incidents of vandalism. The home minister has expressed his strong disproval of such incidents. MHA has asked the states that they must take all necessary measures to prevent such incidents. Persons indulging in such acts must be sternly dealt with, and booked under relevant provisions of law. Honourable prime minister also spoke to the home minister in this regard."
Follow LIVE updates on the incidents here
With inputs from agencies
Find latest and upcoming tech gadgets online on Tech2 Gadgets. Get technology news, gadgets reviews & ratings. Popular gadgets including laptop, tablet and mobile specifications, features, prices, comparison.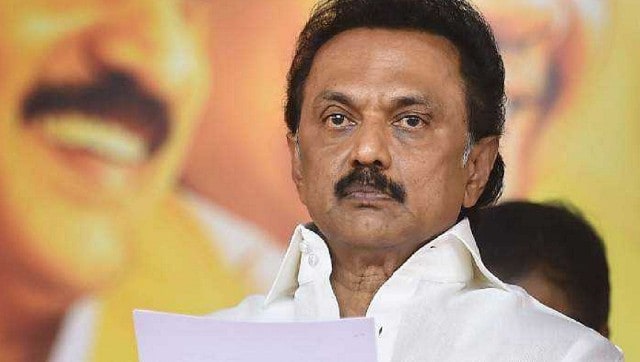 Politics
The DMK leader said contrary to Prime Minister Narendra Modi's assertions, "education will not be available to all" if the NEP is implemented
India
The chief minister also extended the shutdown imposed on Sundays, saying intense curbs will be in place on 2, 9, 16, 23, 30 August as well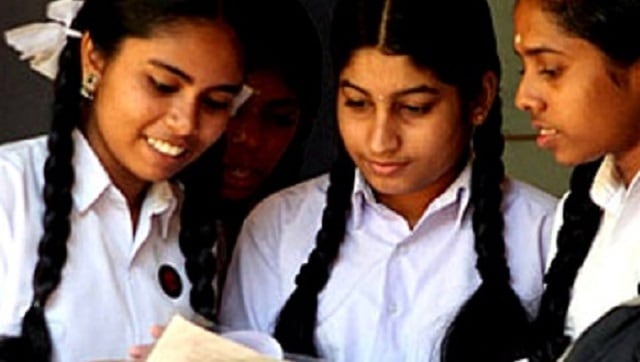 India
Results for all the exams will be sent to the students via SMS on the phone number that is registered with the board. It will also be available online at tnresults.nic.in