CRPF's Bastariya Battalion provides edge to operations against Maoists; knowledge of terrain, language helps forces
Bastariya Battalion, unlike Salwa Judum, has undergone proper training like those in other battalions of CRPF, says CRPF IGP Sanjay Arora.
Editor's Note: In April this year, Union Home Ministry removed 44 districts from the list of those affected by Left Wing Extremism (LWE), indicating a shrinking of the area of Maoist influence in the country. This is the result of a multi-pronged strategy that includes an offensive security and sustained development to wean away the locals from Maoist ideology. However, this is not the end of Maoist supremacy in the Red Corridor. The danger is very much lurking in the jungles, beaten, bruised and ready for retaliation. The bigger challenge for the administration is to enter the Maoist stronghold and carry out development right under the nose of the extremists. So, what exactly is the situation on the ground? Debobrat Ghose of Firstpost takes a trip through the Dandakaranya forests in the Maoist-hotbed of Bastar division of Chhattisgarh — one of the most badly affected regions by LWE and site of some of the deadliest attacks on the state by Maoists — to see the changes that have reached some villages, how willing are the villagers in embracing those changes, the immense risk state administration and security forces personnel undertake daily to effect those changes, all in the shadow of the Maoists who are far from finished.
In the government's fight to uproot Maoists from Chhattisgarh completely, the central security forces particularly the Central Reserve Police Force (CRPF) is playing a critical role by leading the anti-Naxal operations. With over 32,000 of its personnel deployed in the state including 28 regular battalions and five from the Commando Battalion for Resolute Action (CoBRA), the CRPF has recently raised a specialised 'Bastariya Battalion' to combat Maoists in Dandakaranya region of the state.
Sanjay Arora, a 1988 batch Tamil Nadu-cadre IPS officer who is functioning as IGP, Chhattishgarh sector, speaks with Firstpost on various issues from fighting Maoists to securing roads and challenges ahead at the force's state headquarters in Raipur. Edited excerpts:
CRPF has raised a new force – Bastariya Battalion – to combat Left Wing Extremism (LWE) in the Maoist-hotbed Bastar by recruiting local tribal youth. How different is it from the Salwa Judum of 2006?
Bastariya Battalion has no comparison with Salwa Judum, as the latter was a voluntary organisation of local youth involved in a local campaign. Former Congress leader Mahendra Karma used local boys in the fight against Naxals. On the other hand, Bastariya Battalion is an organised battalion of CRPF, in which the jawans have been recruited following a procedure and set guidelines, and are not on a temporary basis. They have undergone proper training like those in other battalions of CRPF.
Could you elaborate on the specifics of Bastariya Battalion and how different is it from your elite force CoBRA?
Unlike CoBRA (Commando Battalion for Resolute Action), where we have recruits from all over the country, Bastariya Battalion (241 Bn) has local recruits from the seven Maoist-infested districts of Bastar division.
In the case of Bastariya Battalion, the eligibility criteria have been relaxed a bit by the government to increase the participation of local tribal youth. The battalion was formed on 1 April 2017 in order to have local representation and also provide the local youth of Bastar with secure employment. At present, it has 534 tribal youth from Chhattisgarh, with 33 percent representation of women combatants. The troops have been trained for about 44 weeks in jungle warfare, weapons firing, map reading, police laws and unarmed combat. It will be deployed in the Special Operation Zone (SOZ) of Chhattisgarh to fight against Naxals.
The Bastariya Battalion will add local flavour to CRPF in terms of language, culture and knowledge of the terrain, unlike other CRPF jawans who are from other parts of the country.
How do you see the future of Bastariya Battalion?       
I see a lot of future in this force and it's definitely going to give us good results. It will provide a tactical advantage to the CRPF in operations, intelligence collection and language benefits. The battalion should be used in a thoughtful and flexible manner, unlike any other battalion. The utilisation has to be effective, efficient and result-oriented.
The CRPF and its CoBRA battalion, despite being trained forces, often suffer casualties during patrolling or while sanitising roads. Experts view it as a failure in following Standard Operating Procedures (SOPs).
SOPs are like skeletons. Guidelines are prepared for fixed scenarios. We have to make variations based on local needs. The jawans need to follow SOPs with a lot of variations. A synthesis is required. At the ground level, things are entirely different here, with huge limitations. The terrain of Bastar is different from other Maoist-affected regions like Telangana or Jharkhand. While providing security to road construction, no variation is possible.  Implementation depends on the ground situation.
Fighting Maoists is different from the traditional enemy fight. If you know your enemy, the game is easier. But in many cases in Naxal-infested Bastar, Maoists move parallel to us in civil dress and not in camouflaged uniform. You can't differentiate between a local tribal and a Maoist.
Apart from providing security to the construction of roads in high-risk areas, the 199 Battalion of CRPF has undertaken the job of construction of Bhairamgarh-Keshkutul Road in Bijapur district as a contractor. It's a unique case. Due to high threats and the fear factor, no contractor came forward to build this particular road and CRPF had to take up the contract. The district administration provided us with funds for construction.
Do Maoists use RDX as an explosive while causing blasts? 
No, we haven't found any evidence of RDX use by Maoists. They use explosives those are commonly used in mines like ammonium nitrate, gelatin sticks etc.
In comparison to the past, is there any improvement in real-time intelligence inputs and network?
Yes. Our deployment area is very large. Since intelligence inputs are there, we're able to undertake our operations. Based on inputs, we go to those areas, where Naxals are present and are active.
The government claims that Maoists have been pushed to the backfoot due to development activities in LWE-affected regions. How true is it?
There is development taking place on a large scale and it has resulted in the decline in recruitment of cadres in their ranks. There is an overall decrease in incidents in the country. But the paradox is that Maoists term this development as 'skewed development' and allege that tribals are being neglected. This paradox is the raison d'etre of the Maoists. The moment development is done, it's a threat to their existence. Now tribal people are able to understand this.       
Besides providing security, the CRPF also undertakes Civic Action Programme. What's the Civic Action Programme?
See, the Naxal problem is not just a routine law and order problem. Good work by CRPF and good policing have catalysed the decay of the Naxal menace. The rate of their decline will increase. CRPF provides security to development and doesn't implement development. Under our Civic Action Programme, we distribute mosquito nets and conduct awareness programme in the areas with high incidents of malaria, run motorcycle ambulances, distribute books and provide tuition to tribal children. Our effort is to make day-to-day life of people in tribal areas of Bastar better by providing assistance through education, health and sports.
What are the major challenges being faced by CRPF while operating in Dandakaranya region dominated by Maoists? 
The terrain itself is a big challenge which makes the working conditions tougher. Our jawans come from various parts of the country and are not accustomed to the terrain and climatic conditions of Bastar. Every time a jawan is out of his camp, he is vulnerable, which leads to mental stress. During an emergency, evacuation of a jawan is a big problem due to dense forests. Now we've a fleet of seven to eight choppers, but it also depends on the location of the emergency.
The poor communication network also makes operations difficult. In certain areas, satellite phones do not work due to heavy forest cover.
Living in camps in a particular area, where Naxals too have camped, requires a lot of movement – like getting diesel, ration, training programme, etc., which makes troops vulnerable and predictable. Maintaining those areas is a challenge. The offensive operation is the second part, defence comes first. Nearly one-third of the battalion is used in defensive operations.
Next up: From where Naxals get money to procure arms and ammunition, whether demonetisation could break the backbone of the Maoist economy.
Also Read
Narendra Modi govt's Bastar 'development offensive' showing results, tribals getting first taste of freedom
Bastar development offensive: Once a Maoist den cut off from mainstream, Palnar village is now a digital hub
Bastar development offensive: Geedam lives on to tell another tale, this time of an education city and not of Maoist violence
Bastar development offensive: Healthcare, education thrive as tech-savvy Dantewada collector seeks to counter Maoist doctrine
Bastar development offensive: Maoist ideology of bringing change through revolution a lie, says former cadre
Bastar development offensive: How LTTE trained Maoists and transformed tribal youth into an armed guerrilla force
Bastar development offensive: Once a Maoist territory, Chitaloor village leads war on pollution, uses solar power for irrigation
Bastar proves a treacherous mesh of explosives for security forces to navigate; road-construction biggest challenge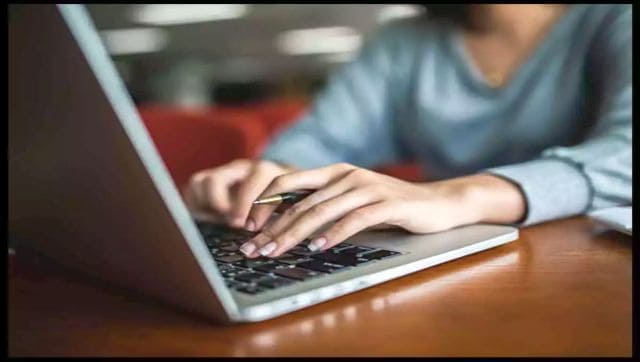 India
As per the official notification, a total of 1,393 candidates have been declared cleared by the commission to appear for the Mains examination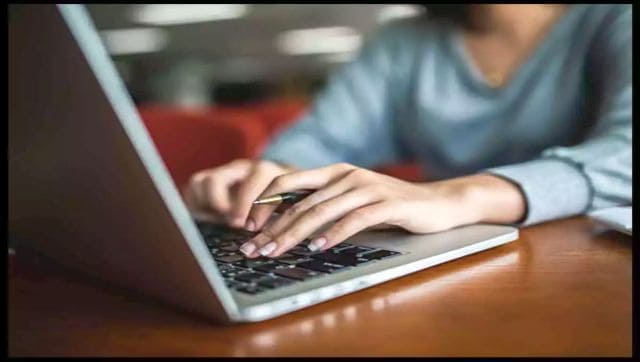 India
Candidates should also note that no objection would be entertained by the commission after the given period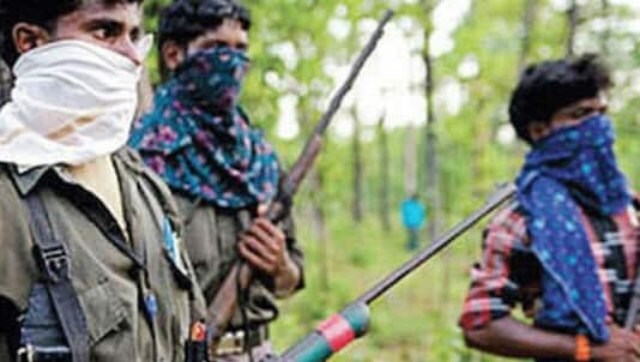 India
The gun battle took place in the morning at Korchi in Mardintola forest area when a C-60 police commando team was conducting a search operation