Bastar proves a treacherous mesh of explosives for security forces to navigate; road-construction biggest challenge
As a tribute to more than two dozen martyred jawans of the 158 Battalion of the CRPF, who had laid down their lives while protecting the construction of the Bijapur-Basaguda road in the Maoist stronghold Bijapur district, a memorial arch 'Shaheed Smriti Dwar' has been made on the road.
Editor's Note: In April this year, Union Home Ministry removed 44 districts from the list of those affected by Left Wing Extremism (LWE), indicating a shrinking of the area of Maoist influence in the country. This is the result of a multi-pronged strategy that includes an offensive security and sustained development to wean away the locals from Maoist ideology. However, this is not the end of Maoist supremacy in the Red Corridor. The danger is very much lurking in the jungles, beaten, bruised and ready for retaliation. The bigger challenge for the administration is to enter the Maoist stronghold and carry out development right under the nose of the extremists. So, what exactly is the situation on the ground? Debobrat Ghose of Firstpost takes a trip through the Dandakaranya forests in the Maoist-hotbed of Bastar division of Chhattisgarh — one of the most badly affected regions by LWE and site of some of the deadliest attacks on the state by Maoists — to see the changes that have reached some villages, how willing are the villagers in embracing those changes, the immense risk state administration and security forces personnel undertake daily to effect those changes, all in the shadow of the Maoists who are far from finished.
'Bastar baarood ki dher par baitha hai.' (Bastar is sitting on a keg of explosives).
Despite a sense of ease and normalcy in most parts of Bastar division in Chhattisgarh, the common refrain among the people is — not just in Bastar but in state capital Raipur as well — that the danger is far from over and the region is resting uneasily on a keg of explosives.
The tonnes of explosives recovered till date and the landmine blasts in the Maoist hotbed almost every month leave no doubt whatsoever of a heavy presence of explosives in the region. The state police and the central security forces like the Central Reserve Police Force (CRPF), Border Security Force and the Indo-Tibetan Border Police who are deployed in the area would like to tone down the warning so as not to create any panic among the public.
Incidents of blasts vis-a-vis the number of explosives recovered in the form of landmines and improvised explosive devices (IEDs) from all the seven Naxal-infested districts of Bastar paint a horrific picture of a war zone.
It seems as if there's a mesh of landmines and IEDs concealed under or on the ground across Dandakaranya region of Bastar designed to cause blasts at will by Left extremists.
According to official data, besides large-scale seizure of arms and ammunition, the state police and the CRPF recovered 1,580 landmines and IEDs in the last five years, which amounts to tonnes of explosives.
According to howstuffworks, "Landmines are basically explosive devices that are designed to blow when triggered by pressure or a tripwire. These devices are typically found on or just below the surface of the ground. The purpose of mines ... is to disable any person or vehicle that comes into contact with it by an explosion or fragments released at high speeds."
An IED, on the other hand, is a bomb which can be in the form of an item of daily use like a pressure cooker or a steel container packed with explosives and connected to a detonating mechanism. It's used by insurgents and militants, and the Maoists in Bastar use it extensively to trigger blasts. More IEDs than landmines are found in Naxal-affected regions.
A report accessed by Firstpost shows how the Maoists keep large quantities of explosives in the form of IEDs — pressure cookers, tiffin boxes, steel containers, drums, metal pipes, etc., — under the ground, buried under the black-top roads, bridges, and culverts — waiting to cause massive blasts.
A few recoveries
• 2 July 2006: During a search, police recovered 80 kilograms of landmines, detonators, wires, etc concealed by the side of a road at Pharsagaon village in Narayanpur district.
• 31 March 2010: IEDs with 50 kilograms of explosives recovered from Timelwada, 2.5 kilometres from Chintagufa in Sukma district.
• 21 May 2011: Police recovered 100 kilograms of explosives in two containers with 50 kilograms each buried under a cemented road at Ponjernala village in Bijapur district.
• 31 July 2016: 40 kg explosives in a steel container were found near a culvert at Kodenar village in Bastar district.
These recoveries are just the tip of an iceberg. Year after year, such large quantities of explosives — waiting to be triggered any time — have been recovered.
To find out hidden IEDs, all roads across Bastar division need to be dug much below four feet, which is virtually not possible, as many old roads have been converted into black-top roads. It is a matter of chance that during construction of a new road, explosives concealed under the ground get unearthed.
"The Maoists concealed large quantities of explosives in the form of IEDs under the ground some five-six years back. In many cases, these were buried more than a decade ago. Perhaps it was the work of the PWG cadre. Now roads have got constructed over it. I had been privy to a report that mentioned that the Naxals placed explosives across Bastar division at 300 to 400 locations," a senior bureaucrat in the Chhattisgarh government, who had worked in Bastar told Firstpost.
"The Naxal leaders have maps of the entire terrain, and locations, where such IEDs have been planted, are being marked. The cadre is using it now to trigger blasts," the bureaucrat, who wished to remain anonymous, said.
Use of IEDs: A safe guerrilla warfare tactic
The details of blasts triggered by the Maoists in a guerrilla fashion over the years and the photographs and graphic details of the seized landmines, IEDs and peripherals may remind one of the LTTE cadres, who had targeted the Sri Lankan establishment in the island nation, or of the wars in Iraq or Afghanistan — where such tactics were used extensively.
The Left Wing Extremists have been using IEDs to target security forces, their vehicles, road construction workers and to damage the roads built through volatile areas in Bastar division.
The IED blasts have appeared as the safest mode of assault for the Maoists, preferred over setting up an ambush or going for face-to-face encounters. Since the days of the People's War Group (PWG), which had been operating in Bastar from mid-1980s till the formation of CPI (Maoist) in 2004, the guerrilla warfare training given to the rebels by LTTE, IEDs and landmines laid by them have come in handy for the present Maoists.
The commonly used mine explosives like ammonium nitrate, gelatin sticks, detonators, etc are easily available in abundance to Naxals. There have been many cases in the past when Maoists looted large quantities of explosives, or got them from mining contractors by threatening them.
The latest IED blast on 20 May on Cholnar-Kirandul road in Dantewada district that killed seven policemen who were travelling in a private vehicle or the attack on a mine protected vehicle at Kistaram-Pelondi road in Sukma district on 13 March that killed nine CRPF personnel exhibits the power of IEDs and the quantity of explosives used by the Maoists to hit their targets.
"To blow off an Anti-Mine Vehicle requires above 30 kilomgrams of explosives to have an impact. The CRPF has recovered a large number of IEDs containing huge quantities of explosives from busted hideouts in Bastar," Sanjay Arora, inspector general, CRPF Chhattisgarh told Firstpost.
Road protection: Biggest threat for security forces
Protecting construction of roads in volatile areas is one of the biggest challenges for the forces.
Apparently, roads built in Naxal strongholds have emerged as the biggest enemy of the Maoists, after police and security forces. Chhattisgarh has witnessed a large number of incidents where the LWE cadre either killed CRPF jawans guarding road construction or damaged the roads by triggering IED blasts.
In the last few years, maximum casualties of CRPF personnel have been in road construction security duties.
There are a couple of roads like Injeram- Bhejji road, Dornapal-Jagargunda road, Bijapur-Basaguda road etc. that are known as 'khooni sadak' (bloodstained road) as the lives of a large 76-kilometrewans and construction labourers were killed during the making of these roads.
The highest casualties have taken place on Dornapal-Jagargunda axis in Sukma district. As a tribute to more than two dozen martyred jawans of the 158 Battalion of the CRPF, who had laid down their lives while protecting the construction of the Bijapur-Basaguda road in the Maoist stronghold Bijapur district, a memorial arch 'Shaheed Smriti Dwar' has been made on the road.
"Many central security force jawans and policemen were martyred on the 20 kilometre stretch of Injeram-Bhejji road. The construction of the 76 kilometre cement-concrete road from Sukma to Konta remained pending for over a decade, which would now get completed by July-end," inspector general of Chhattisgarh police (Bastar range), Vivekananda said.
Despite following standard operating procedures (SOPs) — which provide guidelines to forces working in the insurgency-hit terrains — jawans have fallen in the traps laid by the extremists. In the case of securing roads, the Road Opening Party (ROP) that first sanitises a stretch before the actual construction work begins faces the brunt of IEDs.
"Unlike an operation on the ground, in road construction duties, the possibility of variations gets very limited, based on fixed requirements of place, route, timing and constraints placed by contractor and workers' requirements," IGP Arora said.
As the senior bureaucrat had pointed out, and to which the police also agree, a large number of IEDs have been buried deep under the ground for years which often remain untraceable. It's sometimes sheer luck that during construction, explosives get detected and neutralised. If they are not detected, they leave a chance for future havoc, as has happened in some cases.
"As CRPF jawans are in the process of detecting and monitoring hidden IEDs during the construction of roads, their casualties are high. Usually, the timing of construction work can't be changed much, and therefore, both jawans and workers are easy targets of the Maoists. Often, the ROPs, who sanitise a stretch prior to construction of the road face the brunt," a CRPF jawan guarding a road construction site told Firstpost on the condition of anonymity.
Some of the strongest Maoist dominated areas in Dandakaranya like Jagargunda in Sukma have made road construction work immensely difficult. Jagargunda used to be a big commercial hub for the tribal population, with a flourishing market. However, over the years, Maoists brought the area completely under their domination and frequently damaged roads and created hurdles by triggering blasts.
High threats and the fear factor have also desisted contractors from taking up road construction tenders in some of the volatile areas. Therefore, CRPF and Chhattisgarh Police Housing Corporation (CPHC) got down into road construction instead.
"The 199 battalion of CRPF has undertaken the job of construction of Bhairamgarh-Keshkutul Road in Bijapur district as no contractor came forward to build this particular road and CRPF had to take up the contract. The district administration provided us funds for construction. It's a unique case," Arora said.
"CPHC is constructing two roads in Sukma district, as contractors didn't participate in tender/bidding process due to fear," Chhattisgarh's Anti-Naxal operation chief, DM Awasthi said.
However, the offensive strategy adopted both by the central forces and Chhattisgarh police have pushed the Maoists deep inside the forests and brought down blast incidents. But experts warn that the decline of incidents and a temporary silence shouldn't be considered as an end to Naxal violence. The ultras may bounce back in a bigger way — after all, they have a large inventory of explosives in their possession. They may be waiting for the opportune moment.
Next up: Interview of Inspector General of CRPF, Chhattisgarh Sanjay Arora.
Roads through Maoist infested districts are built through dense forests and no one knows where IEDs have been planted, waiting to explode. It is the responsibility of CRPF to provide security to roads, and even undertake construction at highly volatile areas, which exposes the jawans to grave danger. To know more about the blasts on roads, operational difficulties, following of SOPs by ROPs., etc, I decided to meet the Inspector General of CRPF, Chhattisgarh, Sanjay Arora, as he would be the right person to throw light on these unknown dangers faced by security forces.
Also Read
Narendra Modi govt's Bastar 'development offensive' showing results, tribals getting first taste of freedom
Bastar development offensive: Once a Maoist den cut off from mainstream, Palnar village is now a digital hub
Bastar development offensive: Geedam lives on to tell another tale, this time of an education city and not of Maoist violence
Bastar development offensive: Healthcare, education thrive as tech-savvy Dantewada collector seeks to counter Maoist doctrine
Bastar development offensive: Maoist ideology of bringing change through revolution a lie, says former cadre
Bastar development offensive: How LTTE trained Maoists and transformed tribal youth into an armed guerrilla force
Bastar development offensive: Once a Maoist territory, Chitaloor village leads war on pollution, uses solar power for irrigation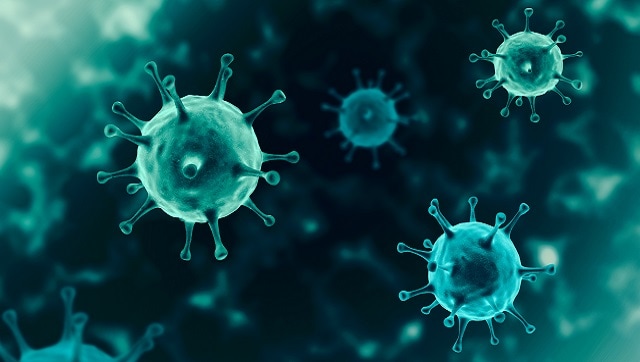 World
The scientists have warned that this variant carries an 'extremely high number' of mutations may drive further waves of disease by evading the body's defences
World
Rittenhouse hails from Illnois' Antioch, which is around 24.14 kilometers from Wisconsin's Kenosha. The white teenager, who lived with his mother, has been described as an 'admirer' of the police.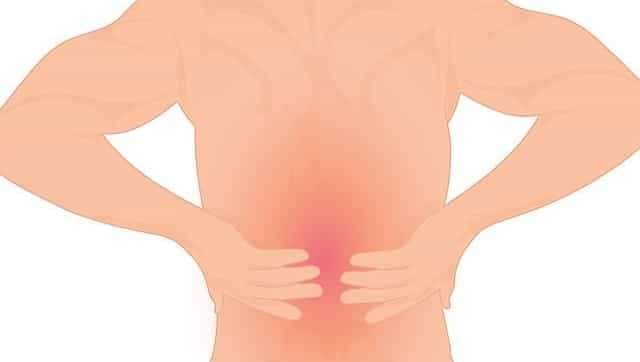 India
About 80 percent of population experience low back pain at some point in their lifetimes. It is the most common cause of job-related disability