Cabinet reshuffle: Virendra Kumar's elevation aims to bring caste balance in Madhya Pradesh ahead of Assembly polls
Virendra Kumar's elevation as a minister of state in the Cabinet reshuffle aims to bring a caste and regional balance in the Bundelkhand region of Madhya Pradesh ahead of 2018 Assembly polls
With an eye on the Madhya Pradesh Assembly Elections in 2018, Prime Minister Narendra Modi has pulled out a rabbit from his hat. In a surprise move, Modi has chosen Virendra Kumar, a Lok Sabha member from Tikamgarh in Madhya Pradesh, for a Cabinet berth ahead of regional heavyweights, whose names were doing the rounds ahead of the reshuffle.
He has been appointed as a minister of state in the Ministry of Women and Child Development as well as the Ministry of Minority Affairs.
There was a strong anticipation about the selection of Prahlad Patel, an MP from Damoh and a former minister in the Atal Bihari Vajpayee government. However, the selection of a lesser-known Virendra, who neither belongs to any power group nor lobbied for the post, is purely a strategic move by BJP's central leadership.
Why was Virendra chosen over others?
BJP's top leadership chose Virendra to ensure a caste and regional balance in the Bundelkhand region of Madhya Pradesh, ahead of the Assembly polls in the state next year.
Kumar as a representative from the region became an obvious choice especially after Union minister Uma Bharti, a BJP stalwart from Bundelkhand and a former chief minister of Madhya Pradesh who once dominated the region, moved out of the state and got elected as an MP from Jhansi in Uttar Pradesh in 2014.
"The BJP leadership has tried to ensure caste and regional balance by choosing Virendra after Bharti moved out. Bharti used to be quite influential in Bundelkhand. The BJP did another balancing act in July when it got tribal leader Sampatiya Uikey nominated as a Rajya Sabha member from Mandla after the seat fell vacant with the death of environment minister Anil Madhav Dave. Virendra's inclusion is an attempt to compensate the space occupied by Bharti, who belonged to Tikamgarh," said Abhilash Khandekar, a political observer on Central India's politics and author of 'Shivraj Singh and rise of Madhya Pradesh'.
"Kumar's induction in the Cabinet will not only enhance BJP's grip over Bundelkhand in the 2019 General Election to Lok Sabha but will also ensure that a better performer becomes a part of the Modi Cabinet because Bharti apparently failed in the Ganga rejuvenation mission," added Khandekar, who has more than three decades of journalistic experience in Madhya Pradesh.
The Bundelkhand region comprises parts of Madhya Pradesh and Uttar Pradesh and has a strong caste-based politics with a considerable number of the electorate belonging to backward castes and Dalits.
The BJP had to face the ire of Dalits during the last Assembly election in Madhya Pradesh when it lost the Jatara seat. Given the experience, it had, the party wouldn't like to leave any stone unturned for the 2018 Assembly polls.
Keeping the winnability factor in mind, the BJP wants a Dalit or backward community face for the Bundelkhand region in Madhya Pradesh. And, here Virendra is the right choice for them as he belongs to the 'Khatik' community.
"Caste politics is very dominant in Bundelkhand. In an attempt to appease the Bundelkhand voters, the BJP has picked up Virendra over Patel, another powerful leader of this region. The party doesn't want to take any chance this time as they had lost the Jatara seat during the last election," Bhopal-based senior journalist Prabhu Pateria said.
"Kumar scored over Patel because the latter belongs to the backward Lodhi community. But since Uma Bharti another Lodhi leader is already at the Centre, BJP brought in Kumar, who's from the Khatik community. The BJP wants to have more trust on Khatiks rather than the Ahirwars, another dominant backward community in Bundelkhand because Ahirwars are believed to be strong Congress supporters," he added.
Strengths of Virendra Kumar
Besides being a qualified leader (MA in Economics and a PhD in child labour), Kumar, 63, is a down-to-earth person and has all the requisite qualities to be a BJP minister. He was associated with the JP movement.
Even after being an MP, he still prefers to move around in his constituency on a scooter, sometimes riding it himself. Whether in Tikamgarh or in Delhi, the six-term Lok Sabha MP, till now has been easily accessible to people.
He was a member of Akhil Bharatiya Vidyarthi Parishad (ABVP) for nearly five years before joining Bharatiya Janata Yuva Morcha, the Sangh's youth wing, in 1982. He was the convener of Bajrang Dal in Sagar district in 1987 and was associated with management and functioning of a gaushala (cow shelter) and Gau Seva Sangh Sanstha in Sagar.
He is also the chairperson of the Parliamentary Standing Committee on Labour and has been the chairman of the Joint Committee on Office of Profit and is a member of National Social Security Board. During his stint in the Parliament, he has been a Member of the Welfare of Scheduled Castes and Scheduled Tribes, Privileges, Petroleum and Natural Gas.
In the Bundelkhand region, he has worked to remove caste barriers and has also built schools, orphanages, and old-age homes.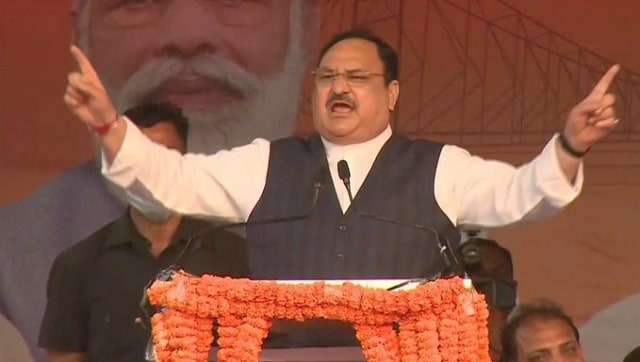 Politics
On Tuesday, another 31 seats will go to the polls in West Bengal that has a total of 294 seats in the Assembly
Politics
The West Bengal chief minister addressed back-to-back rallies in Hooghly, Howrah and South 24 Parganas districts, where constituencies are set to go to polls on 6 April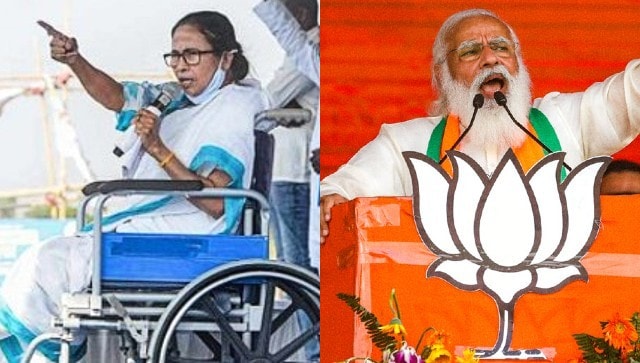 Politics
Addressing a rally in Sonarpur, Modi added, 'When British tried to divide us, Netaji Subhas Chandra Bose said that India is one. Today, Mamata is going against his ideology'