Bhima-Koregaon violence: Jignesh Mevani, Umar Khalid say they are being targeted by BJP and RSS
Dalit leader Jignesh Mevani denied making any inflammatory speech in Pune and said he was being targeted by the BJP and the RSS
New Delhi: Dalit leader Jignesh Mevani on Friday denied making any inflammatory speech in Pune and said he was being targeted by the BJP and the Rashtriya Swayamsevak Sangh (RSS).
A day after an FIR was filed against him and Jawaharlal Nehru University (JNU) student leader Umar Khalid for their alleged "provocative" speeches during an event in Pune on 31 December, the Gujarat MLA said he smelt a "conspiracy".
Khalid echoed Mevani and said he was being targeted in an attempt to exonerate the real accused who are closely associated with Prime Minister Narendra Modi.
Addressing a press conference in New Delhi, Mevani said, "Neither did I make any inflammatory speech nor did I take part in the bandh in Maharashtra. Ask any constitutional expert to analyse my speech and find anything that is derogatory."
Mevani said he suffered from a migraine after the public meeting on 31 December.
"After the meeting, I was down with a terrible migraine. Neither did I indulge in any activity in Mumbai nor did I take part in the bandh or visit Bhima Koregaon," he said.
"Despite all this, when I am being targeted, I smell a conspiracy. I am being targeted by the BJP and Sangh," Mevani told reporters at the Press Club of India in New Delhi.
Mevani and Khalid had attended the "Elgar Parishad", an event organised to commemorate the 200th anniversary of the battle of Bhima Koregaon in Pune on 31 December.
According to a complaint filed by a Pune resident, their "provocative" speeches were aimed at creating disharmony and rift between the communities, which led to violence at Bhima Koregaon on 1 January.
"Bhima Koregaon is 30 km from Pune and I did not speak anywhere after the 31st public meeting. Despite having video evidence of the violence, it is ridiculous that we are being targeted. This is a part of an agenda to divert attention from Sambhaji Bhide and Milind Ekbote," Khalid told PTI.
Ekbote of Samast Hindu Aghadi and Bhide of Shiv Pratishthan Hindustan are in the spotlight for allegedly "orchestrating" the violence at Bhima Koregaon.
"Sambhaji Bhide was called tapasvi or mahapurush by Modi during a rally in Maharashtra in January 2014. Maharashtra Chief Minister Devendra Fadnavis was also present," Khalid added.
Mevani, the newly elected MLA from Vadgam, also urged the prime minister to break his silence on incidents of violence against Dalits in the country.
"Why is PM Modi, who is claiming to be an Ambedkarite, silent? He must clarify his position on whether Dalits have the right to hold peaceful rallies," Mevani said.
During his 'Social Justice' rally on 9 January, Mevani said he would carry the Manusmriti and Constitution to the PM's office and ask him to choose between the two.
Normal life was crippled in Maharashtra on 3 January due to a bandh called by Dalit groups to protest the violence on the anniversary of the battle fought 200 years ago.
Dalit groups commemorate the British victory against the Peshwas of Maharashtra in the Bhima Koregaon battle as it is believed that soldiers from the Mahar community were part of the East India Company's forces. The Peshwas were Brahmins, and the victory is seen as a symbol of Dalit assertiveness.
Find latest and upcoming tech gadgets online on Tech2 Gadgets. Get technology news, gadgets reviews & ratings. Popular gadgets including laptop, tablet and mobile specifications, features, prices, comparison.
India
Condemning Sharma's arrest, the Press Club of India also said that the police should provide pertinent details "so that a defence may be possible to construct"
India
Khalid, in his video message alleged that the Delhi Police has been registering false cases against people who protested the Citizenship Amendment Act and the National Register of Citizens.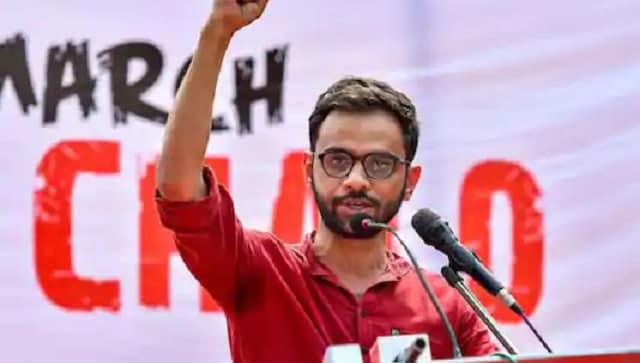 India
Khalid has been arrested under the stringent Unlawful Activities (Prevention) Act in a case related to the communal violence in northeast Delhi in February this year