Ayodhya land dispute: Sri Sri Ravi Shankar refutes AIMPLB's charges, says he only wants to 'create goodwill'
Spiritual guru Sri Sri Ravi Shankar has dismissed as 'baseless' the All India Muslim Personal Law Board's allegation that he was 'inciting terrorists and anti-social elements.'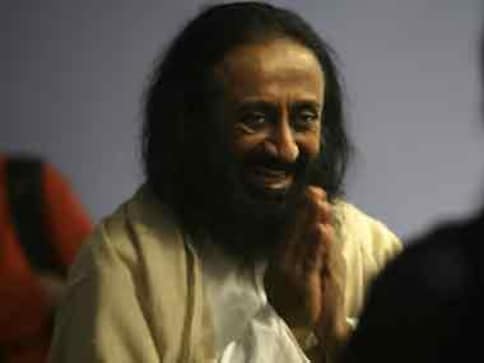 Lucknow: Spiritual guru Sri Sri Ravi Shankar has dismissed as "baseless" the All India Muslim Personal Law Board's allegation that he was "inciting terrorists and anti-social elements."
"I was shocked and saddened to note that the board thinks I am inciting terrorists and anti-social elements. I strongly object to this baseless accusation," said the spiritual guru in a letter to AIMPLB general-secretary Maulana Wali Rahmani on 12 March.
"You are aware that people currently resort to crime at the drop of a hat, not just in India but all over the world. I have always strongly condemned any kind of violence irrespective of its nature or location, said the Art of Living founder in his letter.
"For 61 years of my life, I have never by word, thought or action wished ill or hurt anybody and for 41 years of my public life, I have always worked for amity, peace and spiritual uplift," he added.
Ravi Shankar's wrote to Maulana Wali Rehmani following his recent statement that "Ravi Shankar's comment that after court's decision, the situation in the country can become like that of Syria and that the Muslims should leave their claim on Ayodhya is a threat to Muslims and the court both. This is an attack on the country's well being."
Rebutting the AIMPLB general-secretary's statement, Ravi Shankar said, "For your information, two most eminent and respected Supreme Court judges, former chief justice PN Bhagwati and Justice VR Krishna Iyer have been the founding trustees of our organisation. We uphold very high moral and ethical values.
"There is no question of dishonouring or disrespecting the Supreme Court order. In fact, my whole effort is aligned with the Supreme Court's suggestion, given by erstwhile Chief Justice Jagdish Singh Khehar that 'an amicable settlement of the Ayodhya Ram Janmabhoomi-Babri Masjid dispute was a better course than insisting on judicial pronouncement'."
The Art of Living founder said, "I will also like to bring to your attention that the Ram temple is not a property of one person or an organisation, but a matter of faith for the entire community. An emotional issue like this should be viewed from a realistic point of view."
Elaborating upon his stand, Ravi Shankar said, "I have to honestly express my apprehensions regarding this issue and (I) would like to convey that I am in no way one-sided or in any way encouraging anti-social elements. Kindly understand my intention. I only want to create goodwill for both communities."
On 7 March, a day after Ravi Shankar pitched for an out- of-court settlement of the Ayodhya issue (6 March), the AIMPLB had said that only a court order on the matter was acceptable to it.
The board also took exception to a recent reported statement made by the Art of Living founder on the Ayodhya issue.
Asked about a letter written to the AIMPLB by Ravi Shankar in which he had suggested that Muslims should gift one acre at Ayodhya site to Hindus who, in turn, would provide five acres for a mosque, Rehmani had said that he would comment on it only after discussion with the board members.
On Ravi Shankar's concerns regarding communal violence, Rehmani had said, "If he has any such apprehension, he should find a way out to avoid a situation of communal clashes."
Photos
The teaser of Adipurush was launched at Ayodhya last night with much fanfare and razzmatazz. The film also stars Saif Ali Khan and Sunny Singh, and is all set to release on January 12, 2023 in multiple languages.
Entertainment
Adipurush looks outrageously compromised, as though the Gods have compromised against the project. Only divine intervention can rescue this mythological conundrum.
Entertainment
The actress added, "I got it quite early in my life. I remember the last day of my shoot; I was very emotional because I didn't want to leave the part."