Amid outrage over India's Daughter, Kiran Bedi compares rapists to pigeons
In a kneejerk reaction to Delhi gangrape convict Mukesh Singh's comments, Kiran Bedi has compared rape to the animal instinct of pigeons. But she has gotten it all wrong. Rape isn't about an instinct. It's about power.
The country is outraged by the remarks made by the 16 December gangrape convict Mukesh Singh in film maker Leslie Udwin's documentary India's Daughter. And this ourrage has resulted in some kneejerk reactions as well.An FIR has been lodged against the film, the government wants to ban the film and a  24 hour news channel is promoting a hashtag #Nirbhayainsulted on Twitter.
Amidst all this, another kneejerk comment comes from former IAS officer and BJP leader Kiran Bedi where she compares the rapists 'instict' to pigeons.
Here's what she said in her bizarre comment:
(Noticed male pigeons chasing females always) — do your pigeons do gang-rapes? #justasking http://t.co/b7DD1pmAQK… pic.twitter.com/69jgpaVAmT

— Kiran Bedi (@thekiranbedi) March 4, 2015
In her analysis of pigeons, Kiran Bedi has gotten several things absolutely wrong. Yes, such is the mating pattern of pigeons. But they are pigeons, and not humans.
What Bedi, like many other public figures, gets wrong about rape is that the act of rape is not about urge or the 'animal instinct' but the establishing of power over the so called 'weaker sex'.
And it is evident by Mukesh's remark where he says a woman should be home cooking and not roaming around on the streets. He had said, "A decent girl won't roam around at 9 o'clock at night. A girl is far more responsible for rape than a boy. Boy and girl are not equal. Housework and housekeeping is for girls, not roaming in discos and bars at night doing wrong things, wearing wrong clothes. About 20 percent of girls are good."
Mukesh's comments are writ with what reflects a patriarchal mindset, where a woman needs to be tamed, and put in her place, where for him the act of rape is not the fault of a man, because for him men are superior and hence can exercise their right over a woman.
That rape and assault on women are about power is further evident from Mukesh's justification of the brutal assault that killed the Delhi gangrape victim. He says, " "When being raped, she shouldn't fight back. She should just be silent and allow the rape. Then they'd have dropped her off after 'doing her', and only hit the boy."
After Bedi tweeted out her outragious analogy, she faced much backlash from people on Twitter.
Here's what people said:
@thekiranbedi Why ru workin so hard at losing ur credibility Maam? Im sure u worked hard to establish it. Plz think before u talk or tweet.

— Prianca (@desi_brat) March 4, 2015
@thekiranbedi behen, aap rehne do. kal aana.

— TheBlackMagicWoman (@aanchalator) March 4, 2015
@thekiranbedi step back, and compare the size of a pigeon's brain to that of a man's brain, to that of Kiran Bedi's brain.

— Alt Cricket (@AltCricket) March 4, 2015
Never knew that even kiran bedi refers to such vague examples.

— Lady Blah Blah (@SoGe89) March 4, 2015
Find latest and upcoming tech gadgets online on Tech2 Gadgets. Get technology news, gadgets reviews & ratings. Popular gadgets including laptop, tablet and mobile specifications, features, prices, comparison.
World
To Trump, one advisor said, the vice-president had entered 'Sessions territory', referring to Jeff Sessions, the attorney-general who was tortured by the president before being fired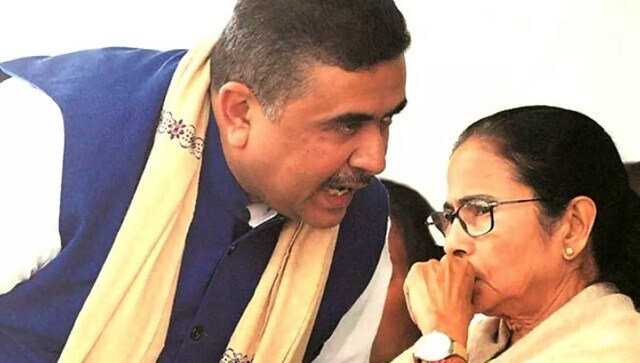 Politics
It is important to remember that Suvendu Adhikari barely got two MLAs to quit alongside him from his 'stronghold' and another three from other districts
World
Pompeo has been tagged by a number of officials and analysts with the dubious distinction of the worst secretary of state in American history