After two train accidents in four days, Indian Railways to hire over two lakh workers to make travel safer
Indian Railways has reported decided to hire close to two lakh workers over the next few years.
Facing flak over two rail accidents taking place just days apart, Indian Railways has reportedly decided to hire close to two lakh workers over the next few years in a massive recruitment drive.
The news comes three days after the derailment of Kalinga Utkal Express , which killed at least 23 people and injured over 100. On Wednesday too, another major incident was reported as 74 people were injured after Azamgarh-bound Kaifiyat Express collided with a dumper near Auraiya, Uttar Pradesh and its 10 coaches got derailed. However, no deaths have been reported yet.
The railways recruitment drive will aim to strengthen the safety of the railways in the wake of recent accidents. In last three years alone, at least 650 people have died in train accidents, according to a report in The Economic Times.  The report also quoted a rail official as saying, "The national transporter will invest Rs 15,000 crore in the current fiscal (year) to fix the snags on its network. This amount is separate from the money spent on modernisation. This will purely be spent on track renewal."
Most of the hiring will be to fill the posts in the safety and maintenance category, the official said while adding that gangmen, who patrol and fix tracks, would be trained as per international standards. Indian Railways is also planning to procure over 100 track inspection vehicles.
According to railways officials, the bulk of the accidents that take place every year is at unmanned level crossings and railways currently has over 4,000 such crossings across the country. Experts quoted by The Business Standard have pointed out that short staff strength is the reason behind such accidents. As of December 2016, railways has a staff strength of over 1.3 million and 2,25,823 vacancies in Group 'C' and Group 'D' categories.
Railways has 1,22,911 vacancies in safety categories and a shortage of another 17,464 loco running staff. According to this Firstpost article, the railways has reduced their workforce from 16 lakh to 14 lakh over a period of time. It has managed to reduce its workforce by creating new vacancies or filling up existing ones, only if a parallel quantity of posts is surrendered.
Entertainment
The shoot of Siya had come to a halt due to the second wave of the coronavirus pandemic in April.
India
Justice Yadav would, however, demit the office on 25 June when he turns 62. Chief Justices and judges of high courts retire at the age of 62.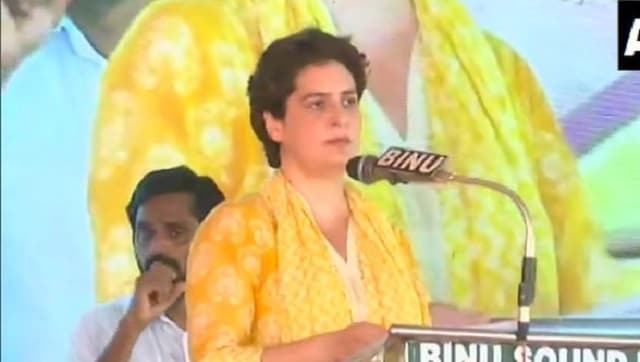 India
The Congress general secretary also demanded that action be taken against the 'nexus of liquor mafia and administration' in the state