After protests on Kathua rape case, Centre passes ordinance to introduce death penalty for rape of minors below 12 years
A Union Cabinet meeting which was underway at Narendra Modi's residence in in New Delhi has approved an ordinance on amendments to the POCSO Act
The Union Cabinet on Saturday has approved an ordinance to amend the Protection of Children from Sexual Offences (POCSO) Act, 2012 to introduce the death penalty for rape of children younger than 12 years. The decision was taken a meeting at Prime Minister Narendra Modi's residence in 7 Lok Kalyan Marg in New Delhi.
#BREAKING -- Union Cabinet approves the ordinance on POCSO act, this means that the ordinance on death for child rapists approved | @_pallavighosh with more details #DeathForRapists pic.twitter.com/AWLXfmtlM3

— News18 (@CNNnews18) April 21, 2018
The ordinance will now have to be approved in Parliament within the next six months.
The development is significant given nation-wide anger over child rape cases across the country. On Friday, the Centre, in a letter submitted to the Supreme Court, said that it has started the process to amend the POCSO Act to ensure maximum punishment of death penalty in child rape cases where the victim is under 12 years of age.
The Centre submitted its report while responding to a PIL, ANI reported. The next hearing is scheduled for 27 April.
The Act was framed to protect children from offences of sexual abuse, sexual harassment and pornography and to provide a child-friendly system for the trial of these offences. The move comes amid rising tensions over the rape and murder of an eight-year-old in Jammu and Kashmir's Kathua district and the alleged rape of a minor in Unnao by a BJP MLA, among other instances.
Last week, Union minister for Women and Child Development, Maneka Gandhi, had said that her ministry will bring an amendment in the POCSO Act. Her statement came after Jammu and Kashmir chief minister Mehbooba Mufti had assured that her government would bring a "new law" on the same lines to punish the culprits.
With inputs from agencies
India
The prime minister has closely monitored the Kedarpuri reconstruction projects worth Rs 250 crore in Uttarakhand.
India
Modi tweeted, "I pray for the good health and speedy recovery of Dr. Manmohan Singh Ji."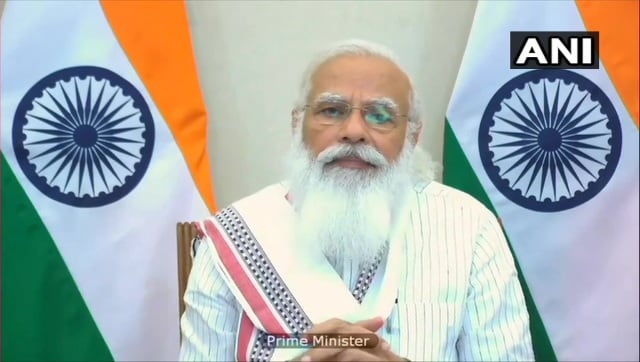 India
Modi cited the government's success in privatising loss-making public airline Air India to assert that this shows its commitment and seriousness.