'Should not blindly rely on technology': How media reacted to Supreme Court's Aadhaar judgment
The Supreme Court's decision to uphold the constitutional validity of Aadhaar has garnered a variety of responses from media outlets: some in favour, others not so much.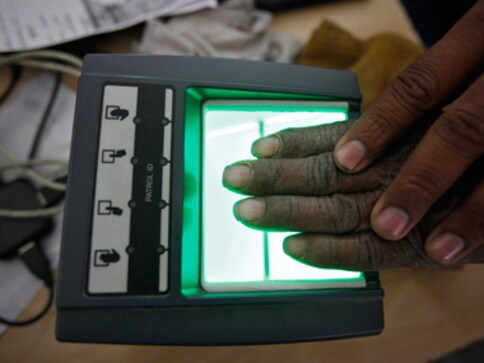 A constitutional bench, comprising Chief Justice Dipak Misra and Justices AK Sikri, AM Khanwilkar, DY Chandrachud and Ashok Bhushan, on Wednesday upheld the constitutional validity of Aadhaar while weeding out the provisions which could be misused, which has garnered mixed reactions from media outlets across the country.
The bench maintained that the government's want for a UID is valid, adding that the law that enables the implementation of Aadhaar does not violate citizens' right to privacy. Instead, the bench said that the project empowers marginalised sections of society and procures dignity for them by leveraging the power of technology. Nonetheless, the apex court bench restricted the government's push to make it mandatory for services such as bank accounts, mobile connections and school admissions.
The Supreme Court's ruling has garnered a variety of responses from newsmedia outlets:
Judgment highlights Centre's original intent in proposing the scheme
An article in The Hindu titled 'Aadhaar survives' argued that in upholding the constitutional validity of Aadhaar and clarifying areas of its use and misuse, the apex court has restored the original intent of the scheme: to ensure that subsidy beneficiaries are actually receiving their due. The newspaper added that though the judgment narrows the scope of Aadhaar, there is now a realistic framework within which it can work.
An article in Hindustan Times titled 'SC order on Aadhaar can plug leakages; restrict data mining' underscored this view, saying Aadhaar can now act as a tool for inclusion. It went on to argue that it is morally incumbent upon any government that subscribes to any ideology to provide the faceless and nameless with an identity, so they may be targeted with government benefits. The ruling ultimately unlocks the benefits of an easy-to-use, digital identity for poor and marginalised citizens, a piece in The Indian Express titled 'Trusting Aadhaar' added.
Another Hindustan Times piece titled 'Supreme Court judgment travels far beyond Aadhaar debate' said that the ultimate metric that will set the tone for Aadhaar is its performance on the ground. If it leads to exclusion, fraud, violations of privacy and inconvenience, the purpose of the scheme is defeated.
'Blind faith in technology is an enemy of reason'
In 'Supreme Court judgment travels far beyond Aadhaar debate', Hindustan Times argued that while analysing the Supreme Court judgment on Aadhaar, it is necessary to note how technology changes and reorders relationships between individuals and collective bodies. "While such 'disruption' is often viewed positively, a more critical examination will reveal that without proper safeguards, which may be implemented by design ethics, or ultimately legal regulation, technology can be an instrument of oppression," the article said.
The implied blind faith in technology can prove to be an enemy of reason and sound public policy, it added.
The piece from The Hindu added that Chandrachaud's words about "dignity and rights of individuals cannot be made to depend on algorithms and probabilities." must also not be forgotten.
The Deccan Herald, in an op-ed titled 'Aadhaar Judgment: a silver lining to a dense dark cloud' said that it is also important to remember that when the Aadhaar Act passed in 2016, it completely bypassed the Rajya Sabha. Therefore, Wednesday's judgment is at risk of setting a precedent for future legislation and governments to do the same whenever it is convenient.
The other worrisome aspect of this judgment, the piece said, is the fact that the ruling has conveniently ignored the exclusion that Aadhaar has kicked up. The apex court said that the majority should not suffer because of a minute percentage of people being excluded, which the article calls a problematic approach. "Any policy that causes deaths of citizens is a bad policy," it said.
The government needs to step up
Another article in Hindustan Times titled 'Supreme Court judgment travels far beyond Aadhaar debate' noted that while beginning work on implementing the judgment, the government should keep Chandrachud's dissenting opinion in mind. The piece argues that if anything, both the opinions released by the apex court, Justices Chandrachaud as well as Sikri's statements, indicate blatant issues that exist or continue to exist in the Aadhaar scheme: While it is true that justice Chandrachud objected to the scheme on principle, Sikri's comments also point out past issues with the use of metadata, minor privacy, banking and corporate misuse.
BBC, in a piece titled 'World's biggest ID scheme Aadhaar still poses risks' added that the government should, in fact, use the risks outlined in his dissent to shape its future course — and do so with transparency, particularly because security breaches of the Aadhaar database are frequently reported, often by independent researchers. In cases of data breach, the government should avoid its default response of outright denial, according to this article. It should engage with researchers, rather than accuse them of fear mongering.
The government should proactively release information on data quality and security, and document shortcomings as well as remedies to them. The government should also not overstate the benefits of Aadhaar, since its reports on the savings from the scheme have never been confirmed by independent scrutiny.
In a BBC-led study that researched Aadhar's efficacy using publicly available data in Rajasthan, Andhra Pradesh, and West Bengal, the news agency found that Aadhaar has achieved scale, the quality of demographic data could still improve. It also found that Aadhaar-related exclusion from India's critical food subsidy programme is significant. Across rural areas of the three states surveyed, it is estimated that nearly two million residents are prevented from receiving subsidised food grain each month due to complications arising from Aadhaar.
The Times of India ultimately conceded that the nation has to abide by the majority judgment, whether favourably or otherwise. The Supreme Court's ruling on Aadhaar has limited the scheme's chances of becoming a tool for mass surveillance.  At the same time, the court has also struck down provisions that allowed authentication and identity information to be shared "in the interest of national security."
Entertainment
In a statement shared on social media, Shilpa Shetty requested that her family's privacy be respected during the course of the legal proceedings against her husband Raj Kundra.
News & Analysis
For young teens who already have a public account, Instagram will now show a notification explaining the benefits of a private account and how can they switch to one.
India
Amnesty International, however, said in a statement that it 'categorically stands' by the findings of the Pegasus Project