Supreme Court's Aadhaar verdict is sensible, nuanced: Here's what the govt needs to do to address the pain points
As the Supreme Court's Aadhaar verdict gives the government and UIDAI a slap on the wrist on several issues, the Centre now needs to be open to suggestions to end the inconvenience.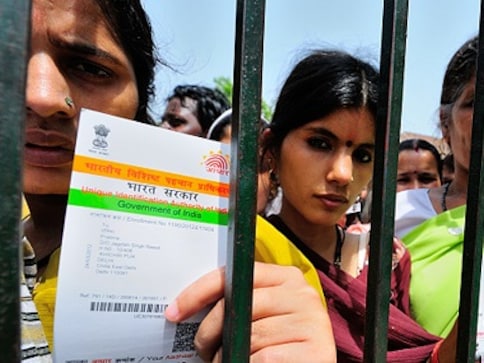 The Supreme Court verdict on Aadhaar is sensible and nuanced. It upholds the idea but comes down heavily on the Aadhaar creep, which made the unique identity number mandatory for practically every financial and non-financial transaction.
The ruling has debunked the scare-mongering of privacy activists that Aadhaar can become a tool for mass surveillance, accepting the government's argument about minimal information being collected and the safeguards in place to protect even this data — though Justice DY Chandrachud raised these concerns in his minority judgment. At the same time, the court has struck down the provision that allowed authentication and identity information to be shared "in the interest of national security". Even though there are safeguards, it is common knowledge that these are rarely observed.
The court has accepted the use of Aadhaar for welfare benefits and also acknowledged that authentication failures do result in genuine beneficiaries being denied their due. But it also said that this should not lead to the whole project being junked; instead, governments need to put in place alternative systems and methods of establishing identity, underscoring that this is not a trivialisation of the exclusion problem that Aadhaar's opponents have constantly raised.
The government, the Unique Identity Authority of India (UIDAI) and the original architects of Aadhaar, led by Nandan Nilekani, are going to feel vindicated by the Supreme Court judgment. But the first two should not yield to the temptation of gloating over the victory and riding roughshod over any objections to Aadhaar. Let's not forget that the verdict also gives them a slap on the wrist on several aspects of the Aadhaar Act.
The government now needs to be magnanimous and accept that Aadhaar was becoming a pain point and be open to suggestions to end the inconvenience. What, then, does it need to do?
First, it needs to make the whole process of Aadhaar enrolment and authentication, as well as the process to update information, as painless as possible. It needs to stop being in denial about how inconvenient this is for the public. Even getting one's mobile number linked with Aadhaar or getting a spelling corrected requires people to take an appointment two months beforehand and then wait in long queues. Opening up enrolment and updating centres has not helped very much.
The long queues will end if the government simply stops making Aadhaar compulsory for just about anything. The Supreme Court judgment may have specifically mentioned bank accounts, mobile phone connections and school admissions for which mandatory Aadhaar linkage is now no longer needed, but the government can absorb the spirit behind this and on its own review the list of transactions for which Aadhaar is compulsory and prune this.
Taking off from this, it should also allow Aadhaar to be voluntary. Why should anyone who does not want a government benefit need to enrol for Aadhaar? Allow them to provide other documents to prove their identity. Let the identity verification process for any government service (passport, driving licence, etc) be more onerous for such individuals, but let them exercise that choice.
This choice should be available for those buying goods and services from the private sector, as well. If a person wants a mobile phone connection and is willing to share his Aadhaar details because the Know Your Customer (KYC) process is faster — verification of paper-based documents takes longer — he should have that choice. Not only does the consumer benefit, private companies also save money (e-KYC is cheaper).
This is one area where the judgment lacks clarity. In striking down Section 57 of the Aadhaar Act, which allowed private companies to ask for Aadhaar as an authentication document, has the court said they cannot make it mandatory to deny goods or services, or has it said they cannot ask for it at all? If it is the latter, this will have hugely negative implications for the Aadhaar-enable platform economy based on choice that is being developed.
If the Supreme Court has underlined that it is not trivialising the issue of exclusion from welfare benefits, the government also needs to stop being in denial on this issue. The number of individuals who are denied benefits because of lack of Aadhaar or authentication failures may not be as large as Aadhaar opponents insist it is, but even one genuine person being denied a benefit is one too many.
In the case of rations and pensions, academics like Bharat Ramaswami have made out a case for an annual authentication instead of authentication for every transaction. Suggestions like these need to be studied seriously, especially because of connectivity problems in far-flung areas. Government departments and lower-level officials need to be sensitised about how to use Aadhaar — most of the problems relating to Aadhaar stem from the ham-handed and insensitive way they handle the implementation.
In the case of rations, Aadhaar may tackle the issue of identity fraud, but it does not solve the problem of quantity fraud — genuine beneficiaries being given less than their due or ration shop owners sabotaging the authentication process so that people have to make repeated trips and then give up. It is not enough for the central government or state governments to issue decrees mandating the use of Aadhaar; there has to be supervision and hand holding to see that all beneficiaries have got Aadhaar, and that it is not becoming a tool for harassment or denial of benefits.
Privacy issues also need to be addressed. Government officials at all levels have to be made aware that they cannot be casual about personal details of individuals. There have been many reported instances of Aadhaar numbers of individuals being published on government websites. Sure, nothing much can be done with that, but instead of ridiculing these reports — as has been the response till now — government departments need to be made aware of the fact that even this is unacceptable. More importantly, the government should be one step ahead — and be seen to be one step ahead — of any fraudsters trying to use cloned fingerprints or other methods of gaming the system.
If the government does all this, the universe of Aadhaar critics will come down drastically. Privacy and food activists will continue to oppose Aadhaar, but their numbers may also fall if the government seriously addresses their complaints. The ball now in entirely in the government's court.
The author is a senior journalist. She tweets at @soorpanakha
Explainers
Once touted as the future of money, a challenge to the world's central banks, not to mention a clever investment, crypto now carries the odour of disaster. But some crypto faithful see an upside to the wipe-out of 2022
Explainers
Jacinda Ardern gained international acclaim for her handling of New Zealand's worst mass shooting and her response to the COVID pandemic. But at home Ardern has come under increasing criticism over lockdowns, declining trust in government, and a deteriorating economic situation
Explainers
The brighter prediction comes as a survey showed Europe's economy growing for the first time since June and in the backdrop of lower inflation, improved supply chains, and the recent reopening of China's COVID-scarred economy. However, experts have warned that the UK is in for a rough go in 2023