39 Indians killed in Mosul died over a year ago and most were shot in the head, says report
The 39 Indian constructions workers whose bodies were discovered in a dirt mound outside a village in Iraq's Mosul were shot dead, most of them in the head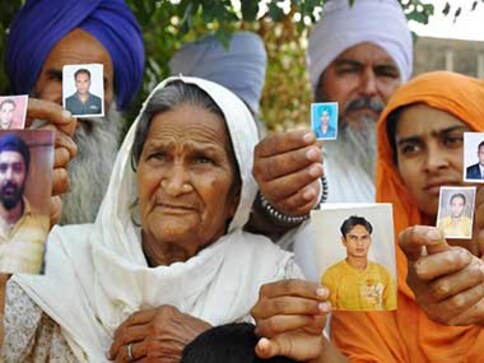 The 39 Indian constructions workers whose bodies were discovered in a dirt mound outside a village in Iraq's Mosul were shot dead, most of them in the head, Iraqi authorities have confirmed.
Dr Zaid Ali Abbas, head of Iraq's Department of Forensic Medicine under its Ministry of Health, who conducted the forensic tests and the DNA analysis on the bodies, told The Associated Press that most of the victims were shot, many in the head.
While authorities have not said when they believe the group of Indian workers were killed, the bodies were badly decomposed and had clearly been buried for a long time.
"When the remains came to us, they were just skeletons, only bones. They had no muscle or tissue. Forensically, I can confirm that they definitely died over a year ago,'' Abbas, who is also Iraq's forensic director had told Hindustan Times.
According to AP, they found the bodies of men with long black hair and silver bracelets known as karas that are worn by followers of the Sikh religion. Islamic State is likely to have killed them for their religious beliefs.
The dirt mounds outside the the hilly region in Badush, near Mosul, were known as place where Islamic State fighters had buried some of their enemies after they overran much of northern Iraq nearly four years ago, but the identity of the 39 bodies were discovered only when Iraqi authorities began digging last summer. The bodies were exhumed by Martyrs Foundation.
The workers, mostly from northern India, had been employed by a construction company operating near the northern city of Mosul. Around 10,000 Indians lived and worked in Iraq at the time.
Forty Indians were captured by the militants, though one man, Harjit Masih, had managed to escape.
The authorities have now confirmed Masih, who for long had maintained that the rest of the group had been killed. He said they had all been held for a number of days, then taken outside and ordered to kneel. Then the militants opened fire.
"They were killed in front of my eyes," he told reporters earlier this week. He was shot in the thigh but had managed to escape.
The Indian government, however, hadn't confirmed the death of the 39 Indians till 20 March.
In fact, Minister of External Affairs Sushma Swaraj, had on Wednesday said that how the victims were killed was irrelevant while defending his ministry's stand on not relying Masih's account of events. Addressing a press conference Swaraj had said on Tuesday that this was Masih's "individual account", and that his version of events about how he had escaped did not check out. She said the government could not have declared the 39 Indians dead without concrete evidence.
The killing was a "heinous crime carried out by Daesh (Arabic acronym for Islamic State) terrorist gangs," Najiha Abdul-Amir al-Shimari, the head of Iraq's Martyrs Establishment, told reporters.
Those killed were "citizens of the friendly Indian state. Their dignity was supposed to be protected, but the forces of evil wanted to defame the principles of Islam," said al-Shimari, who heads the government body which documents those killed by Islamic State.
Dozens of mass graves have been discovered in territory once held by Islamic State, though Iraq's government has only been able to examine a handful of them. Iraqi officials say they lack the resources and trained personnel to properly exhume so many sites.
At the height of its power, Islamic State controlled nearly a third of the country. In recent years, Iraqi forces backed by a US-led coalition have gradually driven the militants from all the territory they once held. The area around Badush was retaken last summer.
Search operations led to the mound of dirt near Badush, where local residents said bodies had been buried by Islamic State, Swaraj said in Parliament.
Iraqi authorities used radar to verify that the mound was a mass grave, she said, and then exhumed the bodies. Indian authorities then sent DNA samples from relatives of the missing workers.
"It is indeed a moment of deep grief and sadness for us," India's ambassador to Iraq, Pradeep Singh Rajpurohit, told reporters in Baghdad. "India strongly condemns terrorism in all forms and manifestations and stands in solidarity with the government and the people of Iraq in their fight against terrorism." He said the bodies will be sent back to India "in a couple of weeks or so."
With inputs from AP
World
Shiromani Gurdwara Prabandhak Committee is coordinating the evacuation with the Government of India and the India World Forum
India
Gurnam Rajwanshi said 18 Afghan Sikhs were inside the gurdwara when it was targeted and two of them died.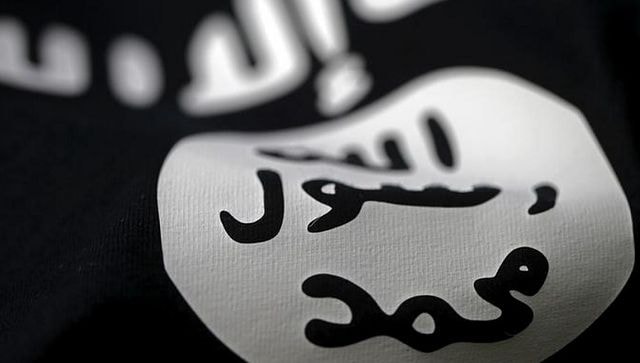 World
Terrorists had reportedly entered from neighbouring Iraq and Turkey, and were arrested in operations over the past three days in western and southern Iran.