Why credit scores are the most popular feature on dating apps
Singles have discovered a new dating trick that entails disclosing their financial situation through credit scores on the dating app Hinge. According to the theory, a score of less than 500 indicates typical wealth. Anything more than that suggests that the person has a huge pocketbook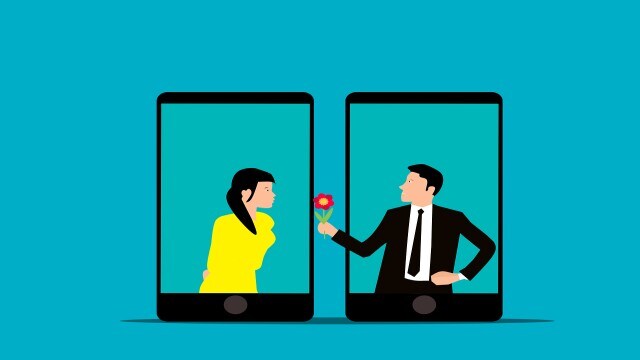 It might be challenging to discover financial harmony in a relationship.
Thus, identifying a potential partner with over 323 million individuals using dating apps like Hinge worldwide can also be difficult.
To solve this problem, singles have started disclosing their financial situation through credit scores on the dating app.
Let's take a look.
Also read: Tinder releases Future of Dating Report 2023, study reveals Gen Z challenging the way we date
Adding credit scores to profile
A new trick that has surfaced on the dating app Hinge involves adding your credit score to your profile. This is meant to represent how a person is doing financially. According to the theory, a score of less than 500 indicates typical wealth. Anything more than that suggests that the person has a huge pocketbook, explained News18.
In a recent video that went popular, accountant Shannon Groffie, also known as "spreadsheetshan" on TikTok, came up with the idea to include her 804 score among her fashionable pictures.  In the caption, Shan also poked fun at her decision to include her credit score on Hinge, as she joked that it was "for research purposes only".
"Added my credit score to my Hinge profile and here's how it went," Shannon Groffie (@spreadsheetshan) wrote for the viewers in on-screen text, according to The Independent.
The Bostonian woman claims that this has made it simpler for her to get dates and has improved the flow of discussion. One match even made a marriage proposal.
In this photo, she also shared a screenshot of a response from a man named Aaron. "All I needed to see," he replied, as he reacted to her credit score on Hinge. "Drinks next Thursday?" While another match joked that he was "aroused" by Shan's score.
The Hinge app users who quickly adopted this advice apparently received a barrage of compliments and attention. The Hinge credit score hashtag on TikTok has 750 million views as of right now.
Also read: Heard about 'Delicate Dumping'? Know how it affects one's dating life
How is credit score calculated?
A credit score is a numerical formula used by lenders to estimate your likelihood of repaying a loan. Your credit score, which can vary from 300 to 850, is determined by your credit history.
The Independent quoted Colleen McCreary, a Credit Karma consumer financial advocate, as saying that this number could "determine how comfortable people are to lend you money."
Also read: When right swipe goes wrong: Have dating apps become netting apps to dupe girls?
The origin of this trend
It is possible to pinpoint February as the beginning of this trend. Leah Nicewander, a web user, made the decision to disclose her financial situation on her profile because she was having trouble standing out on a dating app, according to Business Insider.
The young woman, who had a credit score of 811, had over 100 likes on her photo and was able to go on 17 dates in a single month. The young woman expressed her desire to improve her profile and draw in stronger candidates in an interview with Newsweek.
The Florida native told the outlet, "I really just did it to make my profile more unique. I knew the boys would think it was either funny or impressive," adding that she realized it was popular when almost every single 'like' on her profile was directed towards her credit score photo."
For better openness and to avoid these kinds of traps, some people advise men to follow suit. Money has historically been a factor in dating app selection. According to an eToro survey that was covered by CNBC News in 2022, having bitcoin and listing it in your online dating profile makes you more attractive to other singles.
Criticism
However, this dating hack calls into question what attracts people in the first place. Some people believe that this tactic makes it difficult to build real relationships.
According to News18, a TikTok user commented, "Respectfully, if a man wants to be with me for my finances, he's not the man for me," while another woman claimed, "Whether you like it or not, if you're doing better than a man, his insecurities will eventually lead into resentment for you."
A section of users regards the addition of this kind of details to Hinge with a mockery, by saying things like, "About to add my 520 and my ADHD diagnosis just for fun," "My credit is 829, but I feel like that would attract all the broke guys," and more.
It also brings attention to women with low credit scores. There is a chance of being cheated by con artists and gold-diggers who may only be drawn to a prosperous scenario. 
With inputs from agencies
Read all the Latest News, Trending News, Cricket News, Bollywood News,
India News and Entertainment News here. Follow us on Facebook, Twitter and Instagram.
also read
Opinion
Both US and India have made considerable investment in the partnership to fritter it away on moral posturing
Explainers
The regulation means social media firms will not be able to conduct direct transactions but only promote products on their platforms. According to Trade Minister Zulkifli Hasan, predatory pricing on social media platforms is endangering the livelihoods of small and medium-sized businesses
World
Former TikTok employees claim that ByteDance terminated their employment as a response to their outspoken objections against racism and discrimination within the company. Several African-American employees have filed a complaint with US civil rights authorities