Explained: The killer fungus wiping out the frog species
The fungus named Batrachochytrium dendrobatidis affects the keratin in the skin of amphibians, resulting in skin infections and lesions. A 2019 study has said that the fungal infection is to blame for the reduction of 39 per cent of frog species across the world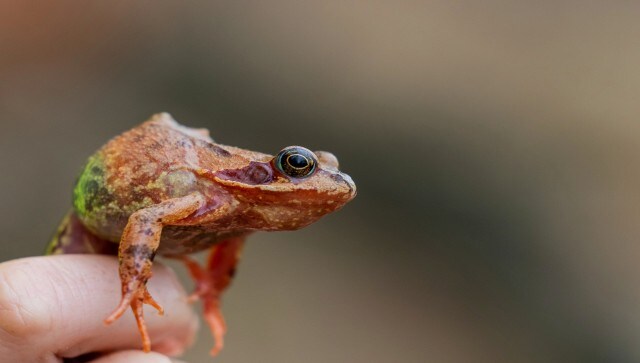 The worst fungus to ever infect wildlife is back, and it's causing another epidemic!
It is expanding across Africa and killing out or driving to the verge of extinction hundreds of amphibian species.
The fungus named Batrachochytrium dendrobatidis affects the keratin in the skin of amphibians, resulting in chytridiomycosis, according to The Washington Post.
According to research, the infection affects some species only slightly while killing off practically all of them.
Let's take a closer look.
Also read: Toad-ally crazy: Why are people in the US licking the Sonoran desert toad?
The deadly fungus
It was initially discovered in Queensland, Australia, in the 1990s after a number of frog species were found dead, reported Newsweek.
The fungus is believed to spread through spores discharged into water from amphibian skin.
In Queensland, Australia alone, Batrachochytrium dendrobatidis has been linked to the extinction of over 200 amphibian species, including the southern gastric-brooding frog, northern gastric-brooding frog, sharp-snouted day frog, and southern day frog.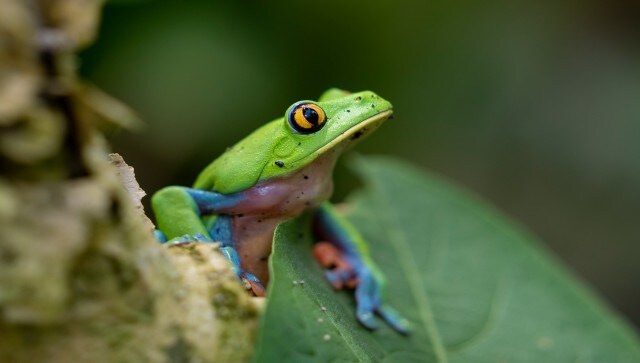 A 2019 study published in the journal Science suggests that fungal infection is to blame for the global population reduction of 39 per cent of frog species.
It is most prevalent in South and Central America, Australia, and North America. Although the fungus had spread to populations all throughout the world, up until this point, Africa had mostly been unaffected.
Yet, a recent study published in the journal Frontiers in Conservation Science found that the prevalence of chytridiomycosis has consistently increased across the continent since 2000.
Also read: Tiny frog can't figure out how to jump, its failed attempts leave internet in splits
Fatal to frogs
Newsweek quoted Vance T Vredenburg, a chytridiomycosis researcher, co-author of the Frontiers in Conservation Science paper, and professor and associate chair of the Department of Biology at San Francisco State University as saying that "This is a microscopic fungus that infects the skin of amphibians and is fatal to many species."
By infecting their skin, chytridiomycosis kills frogs by causing skin shedding and other symptoms including ulcers. Frogs and other amphibians carry out vital ion transfer between their skin layers and take in oxygen through their skin.
Louise Rollins-Smith, an associate professor of pathology, microbiology and immunology at Vanderbilt University told Newsweek, "The best evidence for how it causes death suggests that the fungus disrupts essential functions of the frog skin (uptake of essential ions, respiration)."
Has it affected humans?
According to The Washington Post, the Black Death, an outbreak of bubonic plague in the middle of the fourteenth century that killed one-third of Europe's population in five years, was the closest human disease resembling chytridiomycosis in terms of magnitude.
The role of climate change
According to Nature World News, previous studies have found that climate change may actually be beneficial for the fungus.
This is because increased cloud cover brought on by climate change may lead to cooler daytime temperatures and warmer nighttime temperatures, which would be more conducive to the growth of the microscopic fungus.
For instance, any change in temperature could have an effect on the fungus because it grows best in a range of 63 to 77 degrees Fahrenheit.
Newsweek reported climate change could bring about more hot, arid, and dry conditions.
Because the fungus cannot thrive over 86 degrees Fahrenheit and needs moist settings to spread its spores, these conditions could be harmful.
With inputs from agencies
Read all the Latest News, Trending News, Cricket News, Bollywood News,
India News and Entertainment News here. Follow us on Facebook, Twitter and Instagram.
World
Hindus, Buddhists, and Jains who view swastikas as sacred symbols would be exempt from this rule. The use of hate symbols for educational reasons will also be exempt from this rule
Opinion
Everyone involved in the planning of structures and cities, including architects, urbanists, policymakers, and everyday citizens, have a major duty to examine the implications of climate change and make plans accordingly
Explainers
The IPCC, a UN-backed body of global scientists, has released its synthesis report that sums up the physical science, impacts, and mitigation of climate change. The report warns that the world is likely to miss the target of limiting temperature rise to 1.5 degrees Celsius