With self-titled third album, Arca seems ready to open up to the world, and embrace his heritage
In 2017, when gender, identity and the meaning of art are all in question, Arca's thrillingly fluid album, bridges multiple divides and manages to be both challenging and surprisingly evocative
Listening to Arca, real name Alejandro Ghersi, requires you to surrender your senses. His music, uniquely attuned for the 21st century brings together baroque instrumentation, with jagged soundscapes — sometimes layered over each other, and sometimes moving between sequences that that are neither — blurring the difference between noise and music. Nowhere is this more evident than Arca, his self-titled third album that manages to be utterly unique, while also serving as the purest distillation of his assured aural soundscape.
Having collaborated with heavyweights like Kanye West (on 2013's Yeezus) and Bjork in the past, as well as newcomers like FKA Twigs and Kelala, Arca put out his first mixtape in 2013, before releasing his debut album, Xen, in 2014. While the music on his first mixtape, &&&&&, was a digital symphony, bringing together course synths with disembodied vocals, the songs on Arca are his most accessible yet. The new album finds Ghersi singing in Spanish (a first for the musician, who usually prefers to sample voices), whereas his earlier output has often seen him hide himself behind the jagged, distorted music he creates. With Arca though, he seems ready to open up to the world, and embrace his heritage, instead of building sonic walls that confounds and creeps up on listeners. The album also hints at Ghersi embracing himself, both as an individual and an artist.
So, album opener 'Piel' opens with a gentle humming, that is reminiscent of a lullaby. Combined with Ghersi's vocals, and a melancholy undercurrent that haunts the entire track, the song sets the tone for the rest of the album. An almost reverential dirge, its unlike the loud, challenging music that his previous albums have been known for. The follow-up 'Anoche' allows Ghersi to flex his vocal chop singing in a higher pitch, against a slow piano and skittering beat.
The almost hymnal opening tracks soon give way to Ghersi's familiar dissonant music and maximalist beats, with vying for the listeners attention, while also gracefully fading into each other as the album progresses. It is here that Ghersi's voice, becomes a bridge. Having trained at NYU's Clive Davis Institute of Recorded Music, Ghersi successfully coos, intones and sings, at different points during the album, successfully moulding his voice to shape the mood that he tries to build. On stand-out, 'Reverie', he manages to evoke a feeling of persecution, with skittering beats that propels the track, topping it with choir-like singing for a brilliant juxtaposition of sound and music.
The industrial edge, that has long been Ghersi's calling card, is still present, but this time it doesn't overwhelm. On tracks like 'Castration', the metallic clangs and skittering dissonance persist, but in pacing and scope, Arca, is a change, more introspective (on songs like 'Coraje').  That said, the music seems to reveal every facet of Ghersi's colourful, open life, with 'Whip' mixing the crack of a multiple whips to create a soundscape that brings to mind S&M and bondage, both of which Ghersi's public image seems to rely heavily on. Known for wearing latex boots, fishnet stockings and more, Arca is a succinct distillation of the music and life of Ghersi.
As a template for music, the album brings together a reverential past, with a shapeless future, while combining a pop sensibility to some of the best songs. The previously mentioned 'Coraje,' is the closest that Arca has come to making piano ballads and for first time listeners, songs like 'Desafio' and 'Anoche' are structured like pop earworms. But it's in the album's pacing, that Ghersi is able to confront and comfort moving between cathedral-filling yearning and taut, thrilling soundscapes.
In 2017, when gender, identity and the meaning of art are all in question, Arca's thrillingly fluid album, bridges multiple divides and manages to be both challenging and surprisingly evocative of today.
Find latest and upcoming tech gadgets online on Tech2 Gadgets. Get technology news, gadgets reviews & ratings. Popular gadgets including laptop, tablet and mobile specifications, features, prices, comparison.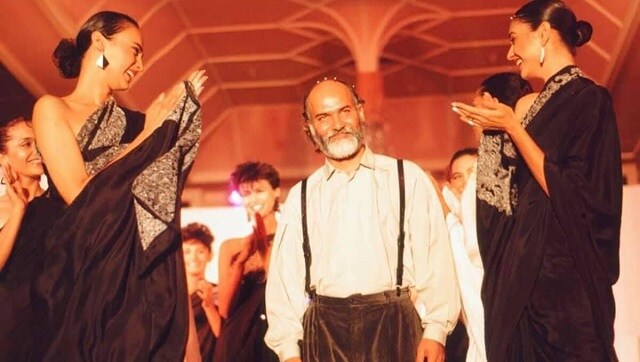 Lifestyle
By recasting the sari — which, since the days of the Indian freedom struggle, had come to become a symbol of Indian nationalism — through his itinerant imaginations, Satya Paul imbued the national garment with a transnational spirit, capturing the mood of that period.
Lifestyle
The dentist confesses that there are, of course, long-term difficulties attached to mass production of the Lego arm, one of the primary ones being the practical challenge of obtaining spare parts in India.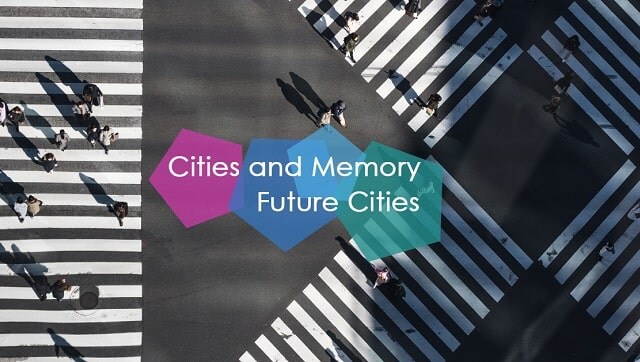 World
Future Cities is the latest venture helmed by the team of Cities and Memory, a larger global collaborative project, which in its current stage covers more than 100 countries and territories.