Watch: The Netflix's Love is the anti-romcom that you need to see
Netflix's version of 'love' is more of a complicated, messy, make-you-do-crazy-things variety.
The new season of Netflix's show Judd Apatow's anti-romcom series Love debuted on 10 March.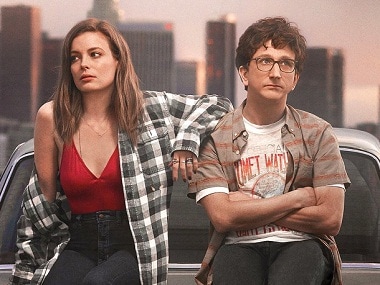 The series stars Paul Rust (the co-creator of the show) as Gus, a hapless, nice guy who falls for perennial wild child and sex-addict Mickey, played with panache by Gillian Jacobs (of Community fame).
The first season was widely praised as an honest and down to earth portrait of modern love wrapped in a fairly simple premise. Critics noted the lead actors as two of the major reasons behind the show's success, particularly Jacobs and her unabashed performance as the dreaded 'unlikable' woman, a character rarely seen on television.
The second season has 12 episodes and debuted on 10 March. In the trailer, Mickey and Gus face new issues as they attempt to enter into a monogamous relationship. Mickey worries she will mess everything up, and Gus is along for the ride, getting into his own troubles as well.
The trailer starts with Jacobs telling her roommate, "I told Gus that I didn't want to date for a year. Then we had sex in my car."
At another point in the clip, she and Gus (Paul Rust) have seemingly decided against spending the year apart as they figure out how they're going to introduce him at an event. "This is Gus," Mickey practices. "I could f— other dudes, but I choose not to."
"Hi, I'm Gus," he responds. "I'm the only guy she's f—ing."
Netflix announced last week that it ordered a third season of the show.
Updated Date: Mar 17, 2017 18:19:03 IST