Padmavati, the film, will burn in the flames of jauhar: Karni Sena's Lokendra Singh Kalvi tells Firstpost
Firstpost's deputy executive editor Sanjay Singh interviewed Karni Sena's chief Lokendra Singh Kalvi about the group's violent protests against Padmavati.
At the forefront of the protests against Sanjay Leela Bhansali's historical drama Padmavati is the Shri Rajput Karni Sena, a caste group formed in 2006. In January this year, members of the Karni Sena vandalised the Padmavati sets in Jaipur, manhandling Bhansali and declaring the film distorted history. As the scheduled release date of the film — 1 December — drew nearer, the Karni Sena stepped up its opposition to Padmavati, issuing threats to maim lead actress Deepika Padukone, vandalising a theatre in Rajasthan that had played the trailer, blocking access to the Chittorgarh Fort, declaring bandhs, and asserting they would not allow the film to be screened.
Firstpost's deputy executive editor Sanjay Singh interviewed Karni Sena's chief Lokendra Singh Kalvi about the group's violent protests against Padmavati. Readers of Firstpost were also invited to send in their questions for Kalvi.
Edited excerpts from the conversation follow:
Some historians have questioned whether Rani Padmini even existed.
What am I then? Am I a ghost? [Kalvi claims to be part of the 37th generation to have directly descended from Rani Padmini and Maharaja Rawal]. I'm 6'4'', 118 kg. You can go to Haridwar and ask a pandit to give you the names of your ancestors from 50 generations before — it's all recorded there. And even though historians will agree that it's not foolproof historical evidence, it's very close to being factual and as good as being historically correct. Especially if I'm sitting here and claiming that I'm a descendant. Then how can anyone even question the existence of our family?
You've been holding public rallies against Padmavati. What's the need for them? Is this opposition driven by politics or sentiment?
I never go on the defensive. If people want to call it politics, then sure. I tell them I want to be the Prime Minister. We are social creatures. In 11 years, this is the second time that we are wasting our time on films.
So you admit that you're wasting your time?
Yes, of course. We have a lot of things to do, and when we are trying to do those things, then we are faced with a lot of obstacles and difficulties when we are embroiled in a situation like this. We didn't have to put that much force and pressure during the time of Jodha Akhbar because the cinemas and distributors agreed that the movie would not release in Rajasthan. At that time Modi ji was the chief minister of Gujarat. He also put a stay on the film. Shivraj Chouhan has also put a stay. But the body through which it is going through now, it didn't back then. Now the Supreme Court has put a stay on the release of the film. We also received a notice at our homes during the time of Jodha Akbar.
In the future, if Padmavati releases, what will you do?
If people want to watch the film, then you'll have to suffer and in your suffering, lies my pain,too.
Is this a threat?
God only knows. The film has gained a lot of publicity because of the Sena. The makers have saved Rs 20-25 crores which they would have spent on promotions. Now, if I, being the founder of the Sena, do not inflict a loss of Rs 100 crore, then what kind of a founder am I? If the ministers are in are favour and if the government is blocking the theaters, then what can we do [sic]?
Sunny Deol tweeted that Bhansali has worked really hard on the film. But what about the blood that the Rajputs have sacrificed? What will you do about that blood?
Is the Karni Sena's identity broadly going to be that they are a group that protests? Because the image of the Karni Sena is becoming quite negative — what with someone saying we'll chop off a nose, we'll chop off a neck. Does this suit a group that says they are Rana's descendants?
We are very disciplined soldiers. The Rajput Karni Sena tends to get a little enthusiastic and passionate. There's only one declaration that one of Karni Sena's senior officials has given — Mahipal Singh Makrana — that the way Lakshman cut Surpanakha's nose because she was talking rubbish to bhagwan Ram, we belong to the same family and those are our origins. If we start taking that statement in the literal sense and actually start going around cutting noses, by now we would have many warehouses filled with cut noses.
But Lakshman actually did cut Surpanakha's nose.
This is exactly what we're saying. Don't go by the words. Understand the emotions behind the statement. If we would actually go around cutting noses and beheading people at the drop of a hat, by now we would have at least 50-100 murder cases filed against us.
You have to know that such kind of callous language and statements don't work in our country. Wouldn't you at least condemn that?
The question of condemning comes if we were not provoked in such a way. Now if this Deepika Padukone will go out in public and makes statements such as — Padmavati will release no matter what, by hook or by crook — then what else can be expected?
That's probably because it is her film, her passion and something she's devoted a lot of time and effort to.
She's taken her money. Now she should go home. The film may or may not release like it's being said now, but what is the need to provoke us in such a manner?
Have you seen the film?
I don't need to. Ranveer Singh told a journalist in January that even if one or two intimate scenes are shown with Deepika, it should be okay. Well then I wouldn't call him a villain, I'd call him something worse. And no one has condemned it yet. No one has talked about the statement's interpretation. The Karni Sena has spoken to Sanjay Leela Bhansali several times. In person, on the phone, through letters. We have communicated with SLB via every medium. The last time we spoke to him was on 12 November. We sent the younger lot from the Sena to meet with him. Now he's a very busy man, they took a 1 pm appointment. I don't want to get into that. He didn't have time and they waited for a long while. Then when he had the time to speak, he had to catch a flight. At that point the kids just said, "You make the film however you want, do whatever you want. Just don't step on Rajasthan's land, because we are there. We exist." He came, and he got a slap.
He came to Rajasthan to make a film on Rajasthan without permission. Then when 50-60 Sena kids went there to stop him, he fired shots at us [sic]. Now if you're going to stop a Rajput with rifles and swords, then how stupid are you? If he tries to raise a finger at my sister or daughter, won't I give him one slap?
So what I can figure out is that this whole thing started due to an ego clash, due to one person's (Ranveer's) statement.
Just look at his behaviour! After we have gone to Bombay and told him (SLB) to make the movie however he wants, since he's clearly not going to listen, then what else are we to do when he comes along and provokes us like this with his behaviour?
Basically, it was an ego tussle, and you didn't receive an apology or a clarification. Had you received a clarification, this wouldn't have blown up so much?
This happened on 27 January. If on 30 January we had received a written statement in black and white that said 'We will take the Rajput community into consideration and get their confidence and their approval behind the movie by consulting them during the making and by screening it for them and getting it approved before releasing', all this wouldn't have come about. Now what is all this? He is screening it for four people, not screening it for 40. We are being told by the media that he is screening it for us. Where is it? We haven't seen it.
If we never take actors seriously, then why did we take Ranveer's statement so seriously. Because now it's not a movie anymore, the way that the narrative has gone down. SLB is considered to be a very acclaimed director. So why has this one statement been taken so seriously that the entire nation is now hooked on to it?
That statement by Ranveer was a very small thing. Had an explanation come in those days, that too would have been a very small thing. We would've said, 'It's okay, he's a kid. He made a childish statement. Maybe he just made a statement owing to the relationship he has (with Deepika) in his personal life. We shouldn't take it seriously or in any other manner other than a cheeky remark'. Now 10 months later, SLB came with a sad, almost crying face one day and said, 'I really respect Padmavati'. And to that I say — 'Don't you dare. Don't you dare take my mother's name on your black tongue now.'
Deepika clarified in a recent TV show appearance that that there is no scene depicted between Rani Padmini and Alauddin Khilji in the film and that Rajputs have been depicted in a grand and proud manner. One of the statements made by Shahid Kapoor's character is befitting to the Rajput sentiment and pride...
That's what I'm saying. That these clarifications and consolations should have come back when the trust was still there. If one simple statement would've come from Mumbai, we wouldn't have even looked twice a the whole matter. Bombay people (Indian Express) sent us the statement saying what is this that Ranveer has said. If another statement would've come in the paper then only saying it was just Ranveer fooling around, whatever the explanation, it would've been fine. Till date, there is no clarification on this.
But the film's team is clarifying all these doubts now. So why isn't the Karni Sena believing them?
The biggest thing is that the movie hasn't been passed by the CBFC yet. If you and I see the movie before the film has been passed by the Board, what's the guarantee that the movie you and I have seen will not change by 50, 60, 70 percent? Sanjay Leela Bhansali is known for this. It's in his character. He has betrayed people multiple times. What happened during Bajirao Mastani? All of Maharashtra was in havoc. That Bajirao didn't lose a single war in his life — what is this portrayal of him as a degenerate alcoholic who is losing?
He didn't lose a single war in the movie either.
It is about character portrayal. Why was there havoc in Maharashtra? There wasn't any in Rajasthan. During the time of Ram-Leela, there were objections right off the bat just about the name Ram being used in the film. There are 43 pending cases against the film to make it stop. Not one or two. Forty-three. They say "You should've watched the film". If after watching the film something is wrong, then who will stop it? The censor board?
Goliyon ki Rasleela: Ram-Leela was a nice film. Do you watch cinema?
No I don't.
It seems like you are not ready for any form of compromise. You're saying you're an aware individual, belonging to Rana's family and you've been a part of politics, you have such a large section of society to take care of. So then if someone is admitting to a mistake and taking steps to rectify it, then shouldn't you at least listen to what they have to say?
He's not saying or showing anything. It's all just an act.
The movie was sent to the CBFC, albeit as an incomplete application.
Let me tell you about that. A little bit of the movie was viewed. The objections (by people, the Raje family, not the Karni Sena) were over the few snippets in the trailer that were viewed. They had a problem and said, 'What kind of ghoomar is this This does not happen at all. How can you portray the Rani like that?' I even asked Vasundhara Raje ji to tell the story of her mother and grandmother. Was there any instance in which they danced?
Why aren't you able to distinguish between cinema and a documentary?
Is this still the case anymore? Now it's not about me or the Karni Sena or Rajputs. Now it's the entire country's frenzy that has resulted in the postponement of the film's release from 1 December. I was asked recently when I was in Mumbai that SLB had decided the date of release a long time ago. To which I replied, we have a small unit, we decided later that that's the day we will do the Bharat Bandh.
You are being sarcastic now.
I have never used the kind of words that I'm using now before in my life. This time I've had to. There was only the nose-cutting statement that was made.
People are putting bounties on the Padmavati team's heads of Rs 5 crore, 10 crore.
This is just a result of over enthusiasm and passion over the subject.
This is not passion and enthusiasm, you cannot possibly deem it to be that. Statements like this aren't acceptable in any society.

I'm not encouraging it. I keep reiterating that something like the incident in Kota shouldn't be repeated. Now the people who says things like this, where can we find them and pull them up. How many of them do we reprimand?
You keep saying you are the Rana's descendants, so shouldn't it be your duty to condemn acts and statements like these? Because things are getting mixed up and as a result the Karni Sena is being seen in a very negative light.
The biggest thing is the support that has been generated around this issue. How is the support coming? Each person has their own way of showing their support. Some are showing it through the correct means, the others are showing it through incorrect means. Some are hitting below the belt. The biggest thing is how much support we have received. And for that I am extremely grateful.
You're admitting some are hitting below the belt, so isn't it your duty to call those people out and condemn their statements?

Look, whenever I meet them personally, I'll ask them on my own what they ate before making those statements. How many heads they have cut in the past and how many they plan to cut in the future. The youngster who offered Rs 5 crore to behead Deepika, he doesn't even have Rs 50 to pay rent. But that's when the Rajputs of Meerut stood up and said if the payment needs to be made, then we'll make them.
If that's the mentality then that needs to be stopped. You cannot endorse that in any shape or form.
Whatever is happening, who is the reason behind it? 27 January he (Bhansali) fired shots. If he would've just listened to the youngsters. But no. So he got slapped.
You keep saying that he got slapped with a lot of pride. Like it's a good thing.
No, as I said, I have never spoken like this in my whole life, but they gave me good reason to. People say, 'Deepika Padukone is like your daughter' — no; she's useless. I don't talk like this but I'm having to.
She's a very talented actor. Her father has also brought the nation a lot of pride.
When her father was playing badminton for this country, I was playing basketball for the nation. We used to go to sports camps together. There's no dearth of sportsman spirit. That's why there is so much activity in the country. This is the reason this is my 14th press conference across 14 states since 12 November.
Do you respect any other women apart from those belonging to the Rajput (community)?
We were recently asked for help by a Brahmin mother and daughter in a case involving a gangster. They needed help as they were few in number. We sent the file to the CBI.
All right, so you help out the Rajputs and the Brahmins. If a Dalit or any other OBC woman asked you for help, would you extend the same protection and help to her?
Whenever we get a case like that, we will surely inform you of how we helped to make you feel that we support them.
Shouldn't there be a distinction between fact and fiction?
Yes. Baahubali was fiction. It depicted Rajputs in 40 percent of the film and it went on to make international records. If you show us in a good light then there is no problem. Why get into these kind of controversies?
When I went to Chittor, I saw that little room with the mirror in front of the lake.
That mirror has been sent to the Kalvi house. I'm like, 'What should I do with the mirror?'
Well that mirror existed all this while. Why is there objection now, against a legend that has been perpetuated all these years?

In 1964, when the then Prime Minister Jawaharlal Nehru came to visit, the mirror was installed as a symbolic ornament. It didn't exist there before.
But no objection has been raised against it generation after generation. This story has been repeated all through the years.

That's the problem. The distortion of history. This is why the public has been banned from entering the Chittor fort. If you believe there was no Rani Padmini, then there should be no fort dedicated to her. If you think there was no jauhar then there should be nothing commemorating that braveness.
Does a historical film have to be factually correct? Who will decide what's right and what's wrong?
Only 2-3 historical films are made in 4-5 years. We have requested for a pre-censor board which can review the film before it goes to the CBFC. If we have a pre-censor board, we will not object to the film.
If historical films are not made correctly, the whole perception of the people will change towards that community. For example, if I were to judge Rajputs by a film, I would think that it is a community filled with drunkards, rapists, hedonists, tortuters etc.
But Padmavati has maintained the valour of Rajputs.
We know what Rajput films are and we have sat and clapped along (to them).
If the film is shown to you, will you be okay with it?
I do not want to watch films. The last time I watched a film, I was in college. Roughly 40 years ago. But it's not like I don't live in the same world as other people. Even Amitabh Bachchan has supported me in a way.
But some people have been saying that they will kill Deepika, Bhansali. Why don't you condemn them?
The government is arresting them. People have been arrested in Kota, Surat etc. They lose control due to over-enthusiasm.
What have you been doing to improve the state of Rajput women?
Is Shashi Tharoor asking this question? He had asked a similar question a few days ago and I told him to peep into his own house and see what all Sunanda Pushkar had been consuming.
We are doing a lot for women. You are welcome to see what the Sena is doing for women's empowerment. Half of Rajasthan is on the border. Come and see where we are investing our energies.
Maharani Gayatri Devi also wore modern clothes, then why target Deepika?
Gayatri Devi was something else when she's playing sports, she was something else when she was a maharani. But Rajput queens never danced. They were allowed to see others dance.
Everyday some or the other minister is chiming in and supporting the Sena.
Then you can say that the Sena is filled with magicians, who is magically garnering the support of the ministers.
You have created a fear in people's minds, which is why even ministers are supporting you (in the protests against Padmavati)...
Neither I nor any other member of the Karni Sena wants to instill fear in people's minds. If you want to watch the film go ahead. But how will you watch the film when it is not screened in theaters?
Is the Karni Sena above the Constitution of India?
I would like to ask you, do you feel that the Karni Sena is above the Constitution? We have full confidence in the Constitution of India. We are just waiting for the CBFC's decision.
Why should we have a 'super censor board' in the Sena, when the CBFC is there?
The super censor board is not the (Karni) Sena, it is those 3-4 people who have seen the film even before the certification process. A criminal case can be filed against these people and the makers for screening it before sending it to the CBFC.
Will you protest against the film if the CBFC passes it?
The film will have to be sacrificed in jauhar ki jwala.
Will you feel guilty if the CBFC says that the film actually honours the Rajput community?
We'll see the situation as and when it comes. We will again discuss the film with Sanjay Leela Bhansali.
Entertainment
Special public prosecutor Atul Sarpande said the prosecution maintained charges against all the accused as mentioned in the charge-sheet filed before the court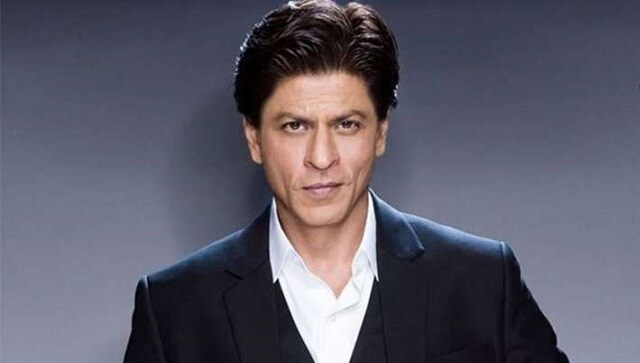 Entertainment
As Shah Rukh Khan completes 30 glorious years in cinema, Firstpost takes a look at his career through 30 of his scenes and moments that deserve love.
Entertainment
The incredulous father figure is a complex destination for morality and politics, which is why it closely resembles the nature of both the state and democracy.