Venom review round-up: Tom Hardy Spider-Man spin off is 'a train wreck of a movie' with 'bizarre plot contrivances'
Venom, which premiered in Los Angeles on 1 October, has received extremely poor reviews from critics.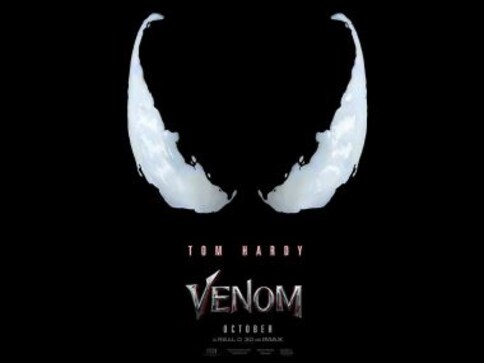 Tom Hardy-starrer Venom premiered in Los Angeles on 1 October. Directed by  Zombieland's Ruben Fleischer, Venom is a Spider-Man spin-off in which Hardy plays the role of Eddie Brock, an investigative journalist who transforms into an alien symbiote, Venom.
The film, apart from Hardy, stars Michelle Williams, Riz Ahmed and Jenny Slate. Jumanji: Welcome to the Jungle writers Jeff Pinkner and Scott Rosenberg have written the screenplay of the film.
The theme track of the film has been composed by Rapper Eminem, and is a part of his latest album Kamikaze. 
Here is what the critics are saying about the film:
Variety: "Venom is a textbook case of a comic-book film that's unexciting in its ho-hum competence, and even its visual-effects bravura....This gateway into the Sony Universe of Marvel Characters (get ready: there are 90!) may not sputter as badly as Tom Cruise's The Mummy,but it could turn out to be a similar case of a franchise kickoff that doesn't fully attain franchise liftoff."
The Guardian: "There are in fact one or two big gags, but no real sense of fun - not compared to something like Thor: Ragnarok. Director Ruben Fleischer, who made Zombieland and Gangster Squad, is uninspired. Venom is riddled with the poison of dullness."
The Hollywood Reporter: "At a time when the Marvel universe is both expanding adventurously (Black Panther) and wrapping up other storylines (Avengers: Infinity War), Venom feels like a throwback, a poor second cousin to the all-stars that have reliably dominated the box-office charts for most of this century"
Entertainment Weekly: "It's noncommittally mediocre and, as a result, forgettable. It just sort of sits there, beating you numb, unsure of whether it wants to be a comic-book movie or put the whole idea of comic-book movies in its crosshairs."
The Verge: "It's a train wreck of a movie, mixing and matching wildly dissonant tones, bizarre plot contrivances, and a truly unique lead performance. It's full of odd slapstick moments and computer-generated effects that look like they were pulled straight from the 1990s. Hardcore fans may just be pleased that the titular character has his own movie. But for everyone else, Venom is a mess."
IndieWire: "As much a body-horror thriller as it is a comic-book movie, Venom is also akin to a buddy comedy in which one of the buddies has to prevent the other from wantonly biting people's heads off."
Collider: "The set-up in Venom is a colossal failure. Familiar faces attempting to play believable scientists are a dime a dozen. Not only does Venom give us another one of those, but also an unconvincing lawyer, journalist and evil mastermind"
comicbook.com: "Like Eddie Brock's body under alien control, the movie doesn't know if it wants to be gritty, funny, tough, or something else entirely. When a random feeling bout of hip hop music takes over the theater's speakers early on, it feels as though Venom is trying to identify as something else which has worked for other movies, but suffers from never committing to a certain tone."
Entertainment
Trade analysts predict the film is expected to cross 30 crore mark during the extended Holi weekend.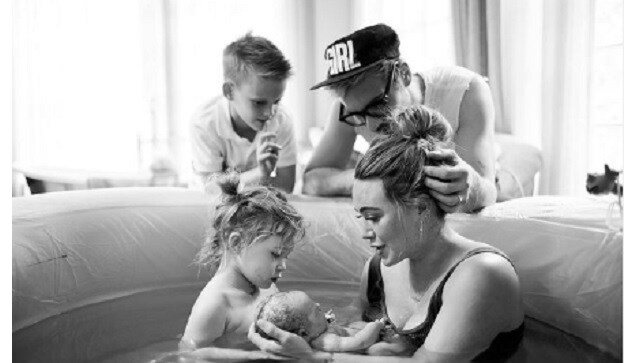 Entertainment
Hilary Duff, in an Instagram post, revealed that the baby was born earlier this week on 24 March.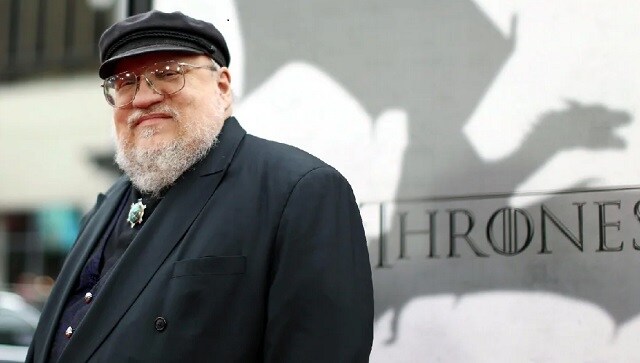 Entertainment
George RR Martin, who is currently developing multiple Game of Thrones prequels with HBO, has entered a long-term deal with the network.