Zombieland sequel confirmed with Emma Stone, Jesse Eisenberg; slated for October 2019 release
Zombieland writers have said that the sequel to the zombie-comedy film will release soon.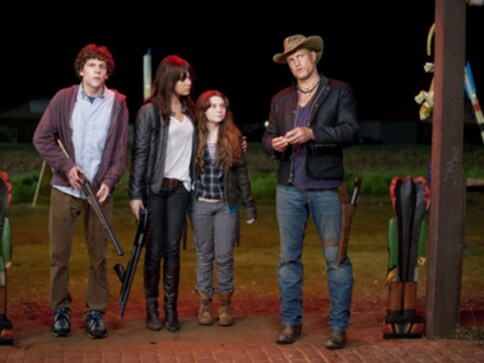 Zombieland screenwriters Rhett Reese and Paul Wernick have said that the sequel to the zombie-comedy film will release in October 2019.
The Deadpool 2 scribes, who wrote script for the Ruben Fleischer-directed film, also said that the core cast of Woody Harrelson, Jesse Eisenberg, Emma Stone, and Abigail Breslin will return for the sequel.
"We're going on the tenth anniversary of Zombieland. Zombieland came out October of 2009. We don't know what you get someone for their tenth anniversary, but it may be a Zombieland 2," Wernick told Vulture.
"The hope is that we're shooting that thing early 2019 for an October of 2019 release... With the original cast, by the way," he added.
Zombieland, which follows a group of survivors of a zombie-apocalypse, was a surprise hit at the box office, earning USD 102 million against a budget of USD 23.6 million.
Wernick did not share any other details from the new project but said, "We are sitting on information that we can't entirely share at this moment, but we can just say we think fans of Zombieland who have been hoping for a Zombieland 2, that we will grant their wish very, very soon.
Entertainment
Camille Vasquez, who serves as one of Johnny Depp's attorneys in his defamation fight with ex-wife Amber Heard, discredited Heard's abuse accusations.
Entertainment
Tom Cruise landed a helicopter on aircraft carrier USS Midway on Wednesday to kick off the film's world premiere, appearing alongside co-stars Miles Teller, Glen Powell, Jennifer Connelly and Jay Ellis.
Entertainment
Frémaux suggested the discussion around gender equality in the film is often framed unfairly, and that the festival selects films based only on their quality.