Zombieland sequel confirmed with Emma Stone, Jesse Eisenberg; slated for October 2019 release
Zombieland writers have said that the sequel to the zombie-comedy film will release soon.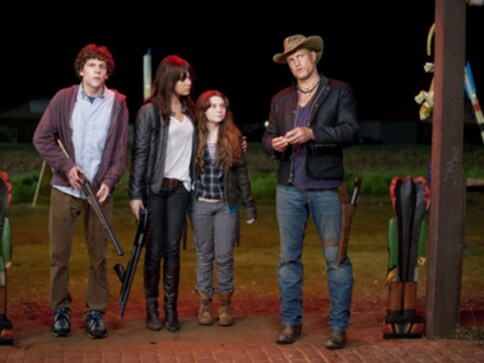 Zombieland screenwriters Rhett Reese and Paul Wernick have said that the sequel to the zombie-comedy film will release in October 2019.
The Deadpool 2 scribes, who wrote script for the Ruben Fleischer-directed film, also said that the core cast of Woody Harrelson, Jesse Eisenberg, Emma Stone, and Abigail Breslin will return for the sequel.
"We're going on the tenth anniversary of Zombieland. Zombieland came out October of 2009. We don't know what you get someone for their tenth anniversary, but it may be a Zombieland 2," Wernick told Vulture.
"The hope is that we're shooting that thing early 2019 for an October of 2019 release... With the original cast, by the way," he added.
Zombieland, which follows a group of survivors of a zombie-apocalypse, was a surprise hit at the box office, earning USD 102 million against a budget of USD 23.6 million.
Wernick did not share any other details from the new project but said, "We are sitting on information that we can't entirely share at this moment, but we can just say we think fans of Zombieland who have been hoping for a Zombieland 2, that we will grant their wish very, very soon.
Entertainment
Another Round director Thomas Vinterberg was reportedly interested in the idea of Leonardo DiCaprio of taking on the role of schoolteacher Martin (Mads Mikkelsen), which paved the way for the deal.
Entertainment
The home birth scene in Pieces of a Woman has gotten midwives applauding the naturalistic birth as a new frontier in screen depictions, even as they argue that several details made it fall short of a fully empowered experience.
Entertainment
"Don't like tom-tomming about my work. If I had to, I could've said Slumdog Millionaire was offered to me and I couldn't do it because of prior commitments," says Harish Patel, best known for his role Ibu Hatela in Gunda..