Trisha in 96; Nayanthara in Imaikka Nodigal: Best female performances of Tamil cinema in 2018
From Trisha's restrained but heartwarming performance in 96 to Saranya Ponvannan's outright fun and yet memorable act in Kolamavu Kokila, it was a joy to watch these actresses.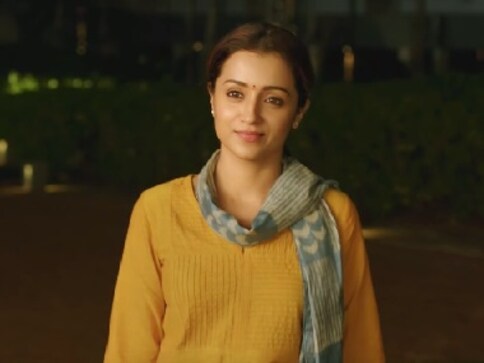 In 2018, Tamil cinema saw its women take diverse roles and nail them effortlessly. From Trisha's restrained but heartwarming performance in 96 to Saranya Ponvannan's outright fun memorable act in Kolamavu Kokila to Sanchana Natarajan's brief but powerful extended appearance in NOTA; it was a joy to watch these actresses hog the limelight and stand their ground in a male dominated industry. Here are the best female performances of 2018.
Trisha — 96
96 is undeniably one of the best Tamil films of the year. What really makes this romantic drama about love and reunion tick and stand out are its memorable performances by the lead pair Vijay Sethupathi and Trisha. In what could be described as her career best performance since the highly overrated Vinnaithaandi Varuvaaya, Trisha redeems herself — especially after her recent choice of bad films — and floors us with a sublime performance as a woman stuck between love and letting go. Come the awards season, she is sure to walk away with many in her kitty. Trisha delivers both a restrained and emotionally uplifting performance as Janu, who is a character to remember by for a long time.
Aishwarya Rajesh — Kanaa
Ever since her national award-winning performance in Kaaka Muttai, Aishwarya Rajesh did not get another great role to prove her versatility. Kanaa, a cricket-based drama centered on a young girl from a small village in Tamil Nadu, could not have come at a better time for Aishwarya, who was fabulous as Kousalya in the film. Not only did she play her part of a cricketer with grace, she brought out the pain of an underdog from a farming family as realistically as possible.
Sanchana Natarajan - Nota
It's a shame that Sanchana Natarajan didn't get a lengthier part in Nota, the Tamil-Telugu bilingual political thriller starring Vijay Deverakonda. In her limited screen presence, Sanchana shines in the role of a politician, who is both fearless and deceiving, stamping her mark as a talent to watch out for. Not many actresses have impressed as effectively as Sanchana so early on in their career and if her body of work is anything to go by, she deserves more opportunities to prove herself. There was a lot of hullabaloo around Trisha's character as a politician in Dhanush's Kodi; but honestly Sanchana owns the part with grace.
Ditya Bhande — Lakshmi
Ditya, who made her acting debut in Prabhu Deva-starrer Lakshmi, is more than just a talented dancer. While there is no denying that she is one of the best dancers in the country and literally sleepwalks through the dancing portion in the film, she equally plays her part with the kind of confidence that rarely comes across in such young actors. In an otherwise underwhelming film, her presence was a silver lining.
Nayanthara — Imaikka Nodigal
Nayanthara had a dream run with her films at the box office this year. With two blockbusters in her kitty in 2018 in the form of Kolamavu Kokila and Imaikkaa Nodigal, this is unarguably the best phase of her career. Apart from the fact that she is choosing scripts with care, Nayanthara is picking roles with shades of grey and nailing them with grace. She is exploring the grey arena like no other mainstream heroine and is in the process is breaking a few boundaries as to what women can do on screen. Imaikka Nodigal saw Nayanthara play a CBI officer, who is on the pursuit of a psycho killer on the prowl. In yet another multi-layered character that had very strong negative shades, Nayanthara proved why she is one of the best actresses of our times.
Jyothika — Kaatrin Mozhi
It takes a lot of confidence to step into the shoes of Vidya Balan, and Jyothika shut naysayers up when she successfully reprised the former's role of Sulu in Kaatrin Mozhi, the Tamil remake of Tumhari Sulu. In a welcome departure from her usual over-the-top style of acting, Jyothika surprised everybody with a lively yet delightful performance in Radha Mohan-directed Kaatrin Mozhi. A lot of credit must also go to Mohan for ensuring Jyothika did not go overboard, and enabling her to essay her part with a lot of freshness.
Andrea Jeremiah — Vada Chennai
Andrea, who started her career as a singer, has evolved beautifully as an actress over the years. With her good looks, she could have taken the easy route to stardom by playing the regular heroine in star-studded Tamil projects. However, she turned out to be an exception and with her unique choice of scripts, she carved a niche for herself. After impressing in a knockout performance in Taramani last year, she delivered a performance of her lifetime in Vada Chennai, playing the mourning wife of a gangster who slyly plans for revenge.
Samantha Akkineni — U-Turn
Two of Samantha's best films in recent years released in 2018. While Rangasthalam gave her an opportunity to prove her mettle in a rural avatar, of which she did a fine job, U-Turn gave her the scope to step out of her comfort zone and play a role that she has not attempted so far. In U-Turn, she plays a rookie reporter who investigates a series of mysterious deaths, and she essayed her part with a lot of maturity and elegance, making it one of her best performances.
Saranya Ponvannan — Kolamavu Kokila
She would have played a mother's character in her career more number of times than she can possibly remember, but Saranya Ponvannan has never bored us with her performance. In Kolamavu Kokila, she brought so much life to a character suffering from breathing issues, with her wit and flat-out terrific histrionics. Even in scenes where she was seen sharing screen space with Yogi Babu, one of the best comedians of Tamil cinema today, she knew how to score over her counterpart. It is rare to find a talent like her who can play the same character so differently each time.
All images from Twitter.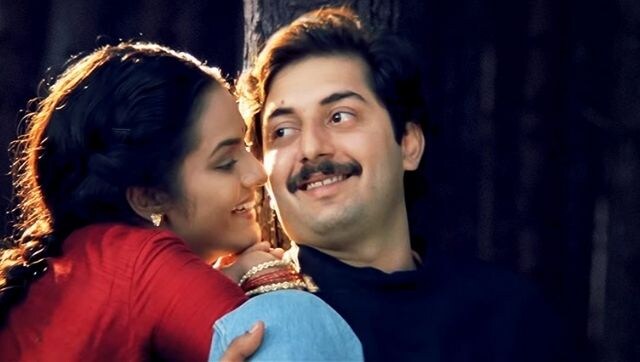 Entertainment
Mani Ratnam's Roja, which catapulted him to national fame, stands out because its eponymous lead is undeterred by tragedies, and fights on till she has achieved her goal.
Entertainment
The director Hanu Raghavapudi film is a timeless classic, states Dulquer. He also believes that other film industries give him the chance to experiment with roles like Ram in 'Sita Ramam'.
Entertainment
Director Vikram Kumar who delivered noteworthy films like 'Manam' and 'Ishq' disappoints with this film on gratitude