Kaatrin Mozhi movie review: Jyothika plays a difficult role with ease in Radha Mohan's Tumhari Sulu remake
Kaatrin Mozhi is Jyothika's best ever performance after her return to the big screen. She is pure magic as Vijayalakshmi, the Tamil counterpart of Sulu.
Radha Mohan-directed Kaatrin Mozhi with Jyothika in the lead is a faithful remake of Vidya Balan's Tumhari Sulu. The film is as good as the original and what makes it special is the delightful and absolutely smashing performance of Jyothika, who is the life and soul of this feel good comedy drama.
The basic premise and pivot around which Suresh Triveni's story revolves is  the 'I can do it' spirit. A middle-class Chennai housewife, who has failed in the 12th standard thrice and messed up in various business ventures, decides that she can become a Radio Jockey (RJ). The director and his dialogue writer Pon Parthiban are able to adapt it successfully with a lot of humour laced with Tamil middle class nativity. The supporting actors, played by Kumaravel as the Radio producer, Mayilsamy as a supermarket owner and MS Bhaskar as the irritating flat owner, are typical realistic characters you see in a Radha Mohan film.

A majority of the multiplex or urban audiences can relate to the challenges faced by the principal character Vijayalakshmi (Jyothika), who is struggling to live her dreams for a better life. She is happily married to Balakrishnan (Vidharth), a manager in a garment factory and has an 11-year old son. Balu is always supportive of her though he faces constant harassment at workplace and is angry that he cannot escape it. Viji's twin sisters, who hold 'respectable jobs' as bank managers, and her father (Mohan Ram), constantly deride her for treading the unconventional path. Her son is fighting his own battles at school, owing to peer pressure and craving for a high end play station.

Meanwhile, Viji is a happy go-lucky person, who forgets her day to day worries by observing her neighbours (two air hostesses, and a fiercely independent lady who is a vendor and does her job for the love of it) and trying her hand in doing different things. Her biggest kick is getting the second price in the lemon-spoon race organised by her residential society or getting gifts from winning radio contests. One day, she lands at a radio station to collect a gift, a pressure cooker. There, she finds that they are looking for an RJ to do a late night show. Viji, with her unique distinct voice, charms the producer (Kumaravel) and the studio head Maria (Lakshmi Manchu) to back her. They start a new late night listeners call-in show with Madhu (Viji), which becomes an instant hit among lonely people, mainly men. This creates new tensions in the life of Vijayalakshmi as she has to walk a tightrope between her growing popularity and demands made by her family.

The film works majorly because of Jyothika. It is her best ever performance after her return to the big screen. She is able to get into the skin of her character and is pure magic as Vijayalakshmi, and does the difficult role with consummate ease. Vidharth does a neat job as the supportive husband under pressure. Simbu makes a cameo appearance and comedian Yogi Babu, as a "lonely heart", is a hoot. Kumaravel, MS Bhaskar and Mayilsamy are perfect as well. Music of AH Kaashif is hummable, mainly 'Kelimbattale Vijayalakshmi'.

If you want to nitpick: At 2 hours 20 minutes, the film could have been shorter and the melodrama in the climax was unnecessary. Otherwise, Kaatrin Mozhi is an entertaining watch, a perfect take on urban middle class values and aspirations, along with top notch performances from its actors.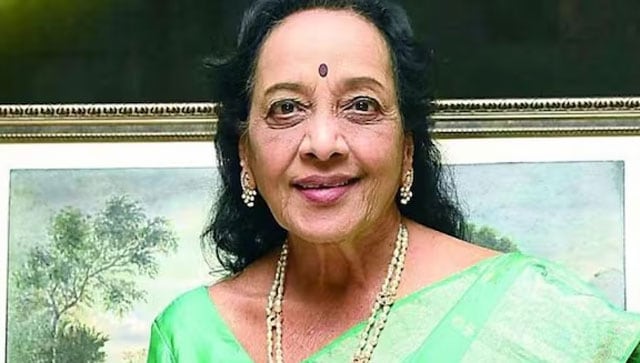 Entertainment
She had won the Filmfare award for Hindi Film 'Milan'. Some of her iconic films include 'Missamma', 'Gundamma Katha' and 'Sri Krishna Tulabharam'.
Entertainment
Jennifer Lopez walks down the aisle in Shotgun Wedding with fun, romance and loads of action.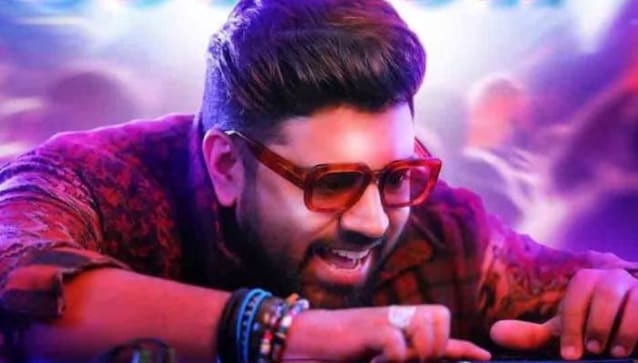 Entertainment
Saturday Night is an incurably imbecilic film which thinks friends are bonded by rowdyism. Little do they know.