Train to Busan remake to be produced by Aquaman director James Wan; The Nun writer Gary Dauberman to pen script
Train to Busan is a South Korean zombie thriller, which released in 2016.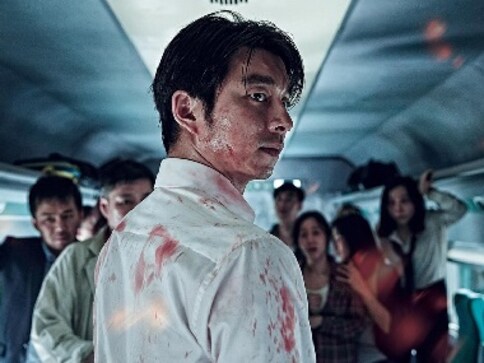 James Wan will be producing the English language remake of the 2016 South Korean film Train to Busan via his banner Atomic Monster with New Line Cinema bagging the rights. Gary Dauberman, who has collaborated with Wan on the Annabelle films, will pen the screenplay of the adaptation, writes The Hollywood Reporter.
French film company Gaumont's Michael Clear is also producing along with Wan and Dauberman.
According to IMDb, the original follows a zombie virus outbreak in South Korea and shows a group of passengers struggling to prevent contamination while on a train journey from Seoul to Busan. Train to Busan premiered at the 2016 Cannes Film Festival. It was a box-office success and received positive responses from critics as well.
Wan has helmed DC's Jason Momoa and Nicole Kidman starrer Aquaman, slated to release in December other than The Conjuring and its sequel. Dauberman and Wan have worked together on DC's upcoming TV series Swamp Thing. In addition to this, Dauberman has co-wrote the screenplay of onscreen adaptation of Stephen King's It along with its follow-up It: Chapter Two. He recently wrote the screenplay for The Nun.
THR reports that he will start filming his directorial debut, a third instalment of the Annabelle franchise in October.
Entertainment
Going into the untold atrocities of Argentina's last civil-military dictatorship from 1976 to 1983, Argentina, 1985 cuts into the mordant moral dilemma without any hint of self-righteousness.
Entertainment
In Honk For Jesus…the way the couple Lee-Curtis and Trinitie bond is excruciatingly funny. You can see they are acting, even when alone. Writer-director Adamma Ebo is unsparing in her indictment of organized religion.
Entertainment
Aftersun's final act shows Calum and Sophie dancing to Queen and David Bowie's Under Pressure. Feelings are felt. Emotions are stirred. A tear or two rolls down. Perhaps, in the afterlife, Calum is happy that Sophie is trying to process her trauma instead of passing it on to her child.