The Salesman makes us wish India had a filmmaker like Asghar Farhadi
Here's hoping that The Salesman and other films by Asghar Farhadi and his ilk inspire not just filmmakers to pursue that kind of excellence, but also creates an audience that truly appreciates such cinema.
Please note: Some spoilers ahead.
There is an incredibly telling moment in Asghar Farhadi's latest film, The Salesman. The lead pair, husband and wife, who are both theatre actors, are moving into a new home. Their neighbours at the new place – an old couple - enquire about them to a fellow actor who helped them find the new home. When he's asked about their profession, he replies, 'They're in culture.' (The old woman who receives this as a response to her query, smiles when she hears this.)
Now, let those words sink in. 'They're in culture'. In one of the most conservative societies in the world, actors are referred to as 'being in culture'. No wonder then, that despite the strict regulations on art in Iran, their filmmakers routinely create outstanding, globally-acclaimed cinema that's often subversive, rich in nuance, and thoroughly rooted in the daily lives of the nation's citizenry. It's because artists are rightfully recognized as those who give shape to the culture of the times.
Now consider the disdain with which art and artists have always been treated in India. The current state of Hindi cinema, in particular, is no coincidence. It's because ever since the early days of cinema in India, it has been seen as a frivolous pursuit, usually for persons of 'loose' character, more entertainment than art. And that's why, we hardly have any popular filmmakers like Asghar Farhadi – those who can truly capture the texture of real life and real people, translating them into cinema with heft.
In The Salesman, for instance, Farhadi tells us the tale of a woman who faces a traumatic incident, showing us the aftermath of the incident and how her relationship with her husband is affected by it. Unlike his last few (highly acclaimed) films, which were more character-driven, this one has a bit of a plot to follow, apart from the characters and their emotional journey. Yet, the film never fails in showing us a glimpse into actual life in urban Iran, besides taking us on an emotional journey of sorts.
And, as we slowly watch a relationship quake at the foundations because of one incident, we also see the greys surrounding the perpetrator of the incident. By the end of it, moral lines seem blurry, and you're left reeling under an emotional sucker-punch, not sure if you've taken enough or all of it in. Though perhaps lacking just a wee bit in emotional resonance than The Past and A Separation, with The Salesman, Asghar Farhadi delivers yet another knockout film that stays with you long after the lights come back on.
It is this kind of cinema that we truly miss, here in India. Simple human dramas that delve deep into human psyche, without infusing another 'genre' into it, or dumbing it down.
The film makers that do (or did) make such cinema – directors like Adoor Gopalakrishnan and Satyajit Ray – garnered far more acclaim internationally, than they do popularity in India. Simply put, for an audience that expects entertainment first, that's the kind of cinema you're bound to get.
Another trend you'll notice is that in India, if a filmmaker does find success with slice-of-life cinema early in their career, they move on to making bigger films, which invariably cease to remain rooted in the real world. Case in point: Dibakar Banerji's journey from Khosla Ka Ghosla to Detective Byomkesh Bakshy. There's no denying that Dibakar is one of the most skilled exponents of the cinematic craft that Hindi cinema has, but how one misses the sheer honesty of his first film.
Yes, a lot of regional cinema today – Marathi and Malayalam cinema in particular – are truly changing the paradigm. The nationwide acclaim and success of Nagraj Manjule's Sairat in 2016 was truly heartening, particularly because it was a three-hour film with no novel story to tell. It was the rootedness, emotional pull and freshness of the cast that fetched the film all that love.
Even if you look at the first of all the Drishyams, Jeethu Joseph's Malayalam film, it was hardly a slice-of-life drama. Yet, at its core, the film is the story of an ordinary family caught in an extraordinary situation. Look past the thrills the film has to offer, and you'll see the way in which the simplicity of life in small town Kerala is distilled into the characters, before their life is thrown into disarray.
There is a breed of young talent that's beginning to see the importance of capturing milieu and life as it exists in their cinema. Neeraj Ghaywan's Masaan and Sharat Katariya's Dum Laga Ke Haisha, for instance, truly made us feel like we were in Varanasi and Haridwar respectively. Such films automatically exclude a certain kind of Indian audience, but that's the price you've to pay for good cinema.
Here's hoping that The Salesman and other films by Asghar Farhadi and his ilk inspire not just filmmakers to pursue that kind of excellence, but also creates an audience that truly appreciates such cinema.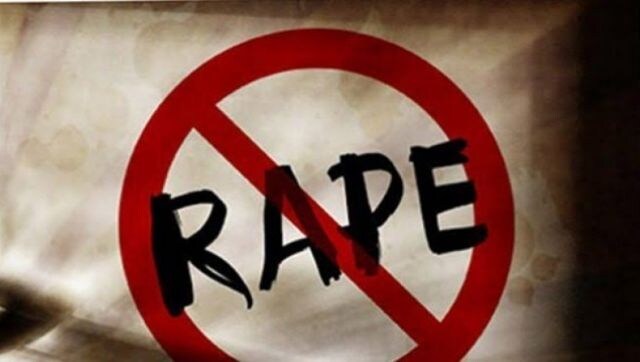 India
A case was registered at Sadar Kotwali police station on 12 October against 25 people — including the survivor's father and her uncle — and three unknown persons
World
Israeli Foreign Minister Yair Lapid said both he and Antony Blinken, "as sons of Holocaust survivors", know there are moments when nations must use force to protect the world from evil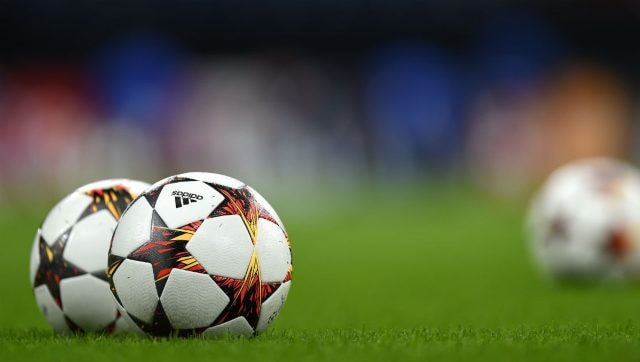 Sports
Iranian women fans hoping to attend a football match for the first time in two years will have to wait — Tuesday's World Cup qualifier is to be played behind closed doors.