Sonika Chauhan death: Many contradictory claims of Vikram Chatterjee's involvement
In a previous report, Firstpost said that actor Vikram Chatterjee, previously accused of rash and negligent driving, has been charged with IPC Section 304- punishment for culpable homicide not amounting to murder for the death of city model Sonika Chauhan in a car accident.
Recent findings from Times Now, have unearthed some more details about the incident.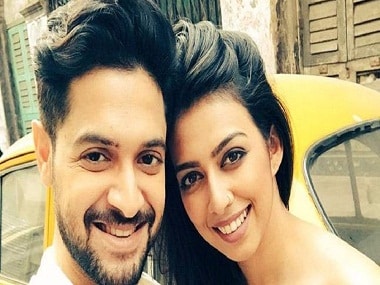 Times Now, in its bulletin at 11:30 am on 2 June, reported that there has been a deliberate act of subverting the investigation. The police and hospital authorities - both were reportedly part of the nexus that was trying to protect Chatterjee. The channel has got hold of the medical report of the actor and that has raised some questions.
Firstly, the accident happened on 29 April where it was alleged that the actor was rash driving under the influence. But, in a press conference on 6 May, a day after he was discharged from the hospital, the actor said that he was neither intoxicated and nor speeding, reports NDTV.
The recent report suggests that the actor's blood sample was taken on 8 May, 10 days after the accident. Also, only 0.5 ml of his serum was taken, where according to the norms 1 ml is needed.
This raises serious questions about why such delays and inaccuracies were done in the course of investigation. Kolkata-based activist Pranalika, speaking to Times Now said, "It is evident that there was partiality involved in carrying out the case. The tests, in this case, were not conducted with the accuracy that is followed in other cases involving other common people. The authorities involved in conducting these tests should be identified and suspended."
The channel also said that many eye witnesses have come up and said that they saw Chatterjee making drinks, not once but many times, in the party. He was even offering others and there can be no way that the actor wasn't drunk. These voices certainly undermine the actor's claims.
The car speed report, (CDR - Crash Data Retrieval) which was conducted by officials from Toyota (the brand of the car that the actor was driving on the day of crash) who had flown especially from Chennai, state that the car was at 95-105 kmph.
The actor had previously said that he was driving at 60-70 kmph and stood by his words during interrogation. The police authorities had detected using CCTV camera footage, along Rashbehari Avenue (place of accident), that he was indeed speeding; but couldn't ascertain the exact speed of the car. However, as per the speed-limit restrictions in that area, he was driving more than twice the max permissible limit (40 kmph), reports Times of India.
Updated Date: Jun 02, 2017 13:21 PM