ShutUP: This short film on freedom of expression speaks volumes with bouts of silence
ShutUp, a short film addresses the threats to freedom of expression, stressing on the refusal to listen to the other side as the biggest threat to the right
It's the age of overindulgence. Given the socio-political situation of the country, there is a pressure to choose sides. One needs to have an opinion, even though it is uninformed or half-baked. The purpose of a debate, to get to know the other side, has been defeated by voices who force themselves on the others in order to mask their insecurities.
This is what the short film by Ashutosh Pathak, titled ShutUp, hammers home long after the end credits roll. It revolves around a young man who is about to participate in a rally to protest against the bashing up of a comedian for cracking a joke on the Prime Minister. However, he has a host of other concerns.
He rubs mud on his sparkling white shoes in order to dress for the occasion. He orders a mask online to wear it during the rally in order to avoid any backlash after the dust settles. He prioritises charging his smartphone over reaching for the rally on time. He ends up not attending the rally and just whiles away time at a beach. He also ensures that his fellow protesters are under the impression that he is 'stuck in a traffic jam'.
That is one extreme side when young men and women project themselves as anti-establishment crusaders but their contribution is limited to the verbal diarrhea. The other side consists of his girlfriend/wife and their family members. Their only concern is having a jolly good time, filled with songs, food and merriment. They choose to neglect issues of national importance for the sake of convenience. They mask their inertia with their complacency while the other side masks it with its ideology.
Neither side is willing to listen to the other side. As one side silences the other with brute force, the other puts forward a deaf ear to the former's arguments. It is effectively brought out in the scene where the protagonist is trying to express his endorsement of the freedom of speech but is unable to send across the message to his father-in-law because of the in-suppressible background music of an antakshari.
The message is clear. Choose the mask you want to wear as you can exercise neither your right to freedom of speech or the right to be receptive to the other side.
ShutUp is produced by Guneet Monga who recently produced Shlok Sharma's film Haramkhor. The short film features Arjun Radhakrishnan and Anuritta K Jha in the lead roles.
Entertainment
Sivakarthikeyan says lockdown allowed him to take a self-analytical journey: "I've never really had the chance to sit down with a cool head and analyse my career or revisit my choices"
Entertainment
Akshay Kumar in his post said he had gone for a morning run on the sets of Raksha Bandhan in Chandni Chowk, his birthplace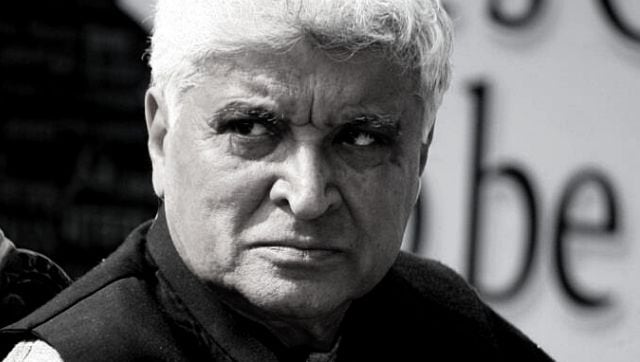 Entertainment
Mumbai-based lawyer Santosh Dubey last month sent a legal notice to Javed Akhtar for allegedly making "false and defamatory" remarks against the RSS in an interview to a news channel, and sought an apology from him