Shah Rukh Khan in Zero: How the superstar successfully busts 'hero complex' with latest
By opting to play a dwarf in Zero, Shah Rukh Khan has now successfully busted the 'hero complex' that's afflicts most top rated stars of the industry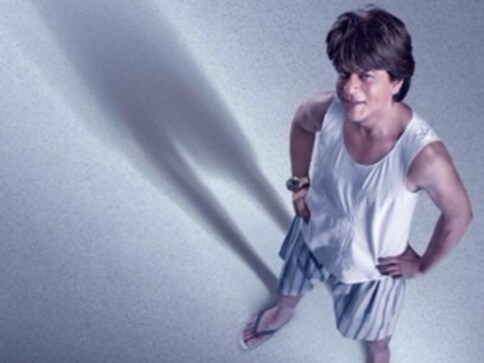 With Zero, the transformation of Shah Rukh Khan — which began when he played the anti-hero in Baazigar (a role most other actors refused) — now seems complete in more than ways than one. The short teaser of his upcoming film that was launched on New Year's Day as a gift to his fans is amazing both for its title, and the character the superstar plays.
By opting to play a dwarf in Zero, Shah Rukh Khan has now successfully busted the 'hero complex' that's afflicts most top rated stars of the industry. Here is an actor who is his own words had accepted — many-a-times — that he is a star trapped in his own stardom. It remained an enigma to many that despite having started his career in films that were diverse and based on the works of Fyodor Dostoevsky and Gustave Flaubert, SRK later got completely enamored by jazzy Bollywood. The super star seems to be on a roll after his 50th birthday however, consenting to roles that a few years ago looked good to him only in the form of hardbound scripts. Zero is simply an extension of the journey of Shah Rukh Khan, the actor.
When the man opts to play a character which doesn't restrict him to flaunting his six-pack abs or singing to his sweetheart, it surely calls for celebration — for the simple reason that it also heralds the star finally breaking free of his trappings and inhibitions. More so, because the 'shedding the hero bit' hasn't worked for him in recent films like Dear Zindagi, Raees and Fan. With Zero, things look slightly more positive. When SRK stepped into the shoes of Jehangir Khan or Gaurav/Aryan, there were still elements of Shah Rukh Khan, the star, in all these characters. This time, however, it seems director Aanand L Rai has left no space for such a repeat. Apart from being a different person in terms of physical appearance, the character is also a 'makkar' and 'chhichora' — a fry cry from his earlier avatars. A tongue-in-cheek statement that people came out with after the teaser was released was that the star has now been cut down to size. What they failed to appreciate was that his stature as an actor has only registered an upward growth.
Technically, SRK remains the only mainstream commercial star from Bollywood to step into the shoes of a dwarf. The over 100-year history of Hindi cinema has not witnessed anyone rise up to the challenge of playing a dwarf. Appu Raja, a southern import (the dubbed version of Kamal Haasan's Tamil flick Apoorva Sagodharargal) remains Bollywood's only exposure to the antics of a dwarf. Truth be told, Kamal's performance in this film remains unchallenged only because none have played this role before. Come December, and we can pick our favourite.
The fact that none of the established Hollywood actors have enacted the role of a dwarf in films says a lot. Instead, actors like Peter Dinklage, Warwick Davis and Tony Cox have been roped in for the same. Time and again, they have proven their mettle. The Golden Globe and the Emmy that Dinklage won for his Tyrion Lannister act in Game Of Thrones also says a lot about the freedom that Hollywood offers. Compared to this, SRK is surely in a tricky situation. While on the one hand, the unwritten rules of Bollywood would never allow a dwarf to play a titular role, at the same time the entire onus to make Zero a success story falls solely on the shoulders of SRK.
It was during the annual ritual of his birthday meet with the press (in November 2017) that Shah Rukh Khan had remarked that when newer filmmakers approach him, they always write for him as 'Shah Rukh Khan' and never give much weight to the character. Full marks to the team of Aanand L Rai and writer Himanshu Sharma for thinking differently. Here was an opportunity, which was right in front of them, but remained hidden to others. The films that SRK did in the initial phase of his career were full of such experiments, but no one bothered to extract the old charisma of the star all these years. Films like Kabhi Haan Kabhi Naa, Baazigar, and Maya Memsaab remains films that not only formed the stepping stones of his career, but also helped him gain that elusive tag of being an 'actor'.
The Zero title seems a bit deliberate. For Aanand L Rai, it might be a celebration of incompleteness, but for the actor, Zero is another attempt in his continuous quest to give his image a well-defined structure. There is absolutely no need for him to toy with such roles at this juncture of his career but the never-ending yearning to do so only makes one love him more than ever. Zero is also an attempt by the superstar to be taken seriously as an actor after his previous efforts fell short. Shah Rukh Khan seems to be afflicted by the classic case of the Tom Cruise syndrome — too much of a star or too good-looking to be ever taken seriously. It surely is a big deal for a man who is trying desperately to get out of a certain image by doing roles that were unthinkable few years ago. Zero is a brave effort and deserves applause.
Entertainment
Aryan took to his official Instagram account to share the big piece of news, but mysteriously. Aryan shared a glimpse of his script, and guess what, after witnessing the same, SRK and Gauri Khan are the proudest parents on earth.
Entertainment
Treating his insta family a few hours back, Shah Rukh dropped a video, wherein he has expressed his happiness that the Dunki team was able to finish the shoot on time and talked about his experience of shooting in Saudi.
Entertainment
Witnessing King Khan next to her, the Basic Instinct actress gasps at first and then exclaims 'oh my God!'