Selection Day trailer: Netflix's cricket drama shines light on a father's unhealthy obsession with his sons' achievements
Selection Day will premiere on 28 December, 2018 on Netflix.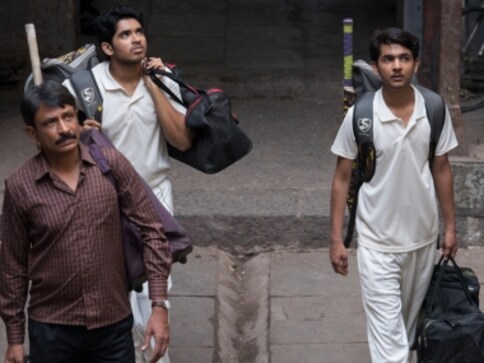 Netflix released the trailer for its third Indian original series, Selection Day, based on Aravind Adiga's novel of the same name.
A story about the fine line between ambition and obsession, the series is a coming-of-age drama about two brothers — Manju and Radha — who are raised by their strict, obsessive father to be star cricket players for India. When the family moves to Mumbai and the brothers start at a new school, the father's coaching methods stand in direct contrast to the cricket academy's coach — one who believes in team-building exercises like trust falls and motivational cliches like "A cricket team is never formed with just one player. A team is only formed when 11 players join hands and stand their ground."
However, Manju discovers his interests outside of cricket and starts slipping away from Radha and his father's grasp. More importantly, Manju becomes friends with Radha's cricketing rival, a boy who is the very definition of freedom and confidence — concepts Manju has never experienced himself.
The cast of Selection Day includes Ratna Pathak Shah, Mahesh Manjrekar, Rajesh Tailang and debutantes Yash Dholye and Mohammad Samad as brothers Radha and Manju. Actor Anil Kapoor is co-producing the project with Anand Tucker.
Selection Day will premiere on 28 December, 2018 on Netflix.
Watch the trailer here:
Entertainment
Netflix's Carter is a South Korean extravaganza that at its best, channels some of the martial arts classics of the 21st century.
Entertainment
The three-part docu-series expertly reveals the context behind the case of a teenager who shoots his father dead.
Entertainment
The special screening of Darlings saw Jim Sarbh, Shefali Shah, Jasmeet K Reen, Ali Fazal, Vijay Varma himself, and Sanjana Sanghi on the red carpet.