Sanju trailer: Will Rajkumar Hirani drown out Sanjay Dutt's connection with 1993 Bombay blasts?
Will Sanju brush aside scary elements to focus on 'fun', or in other words, the bindaas elements of what makes Sanjay Dutt 'Sanju baba?'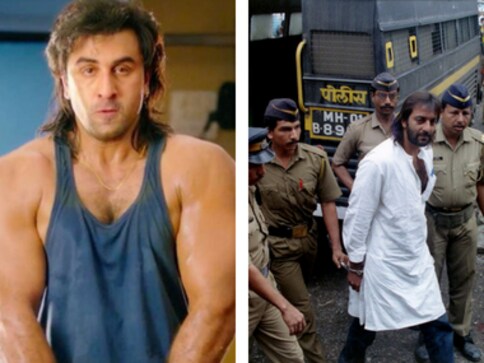 All Rajkumar Hirani films manage to do with great élan the very thing that makes popular cinema one of the most potent tools ever — brilliantly package emotions worth a lifetime in a single moment. At times, this tool becomes so convincing at manipulation that it manages to elicit the kind of reaction the storyteller wants and not what the viewer might be feeling; and Hirani is a master at this. It would, therefore, be naive on anyone's part to expect that Rajkumar Hirani School of Filmmaking 101 wouldn't be at play in Sanju.
There has been a buzz about Sanju ever since Hirani released the teaser of his cinematic ode to the legend of Sanjay Dutt, an actor with whom he has collaborated on numerous occasions. With the unveiling of the film's trailer, one can say that the payoff has been more than worth the curiosity.
Also read — Sanju trailer: Rajkumar Hirani beautifully captures significant moments from Dutt's life
Said to been inspired by the real-life account of Sanjay Dutt — which the actor narrated to Hirani in between shots of movies they worked on together — Sanju would want you to believe that it packs all the punches and leaves nothing behind in bringing to screen the life and times of one of the most controversial actors in India. Perhaps it might be, or perhaps it might not be as honest. Irrespective of what the film would ultimately reveal, the trailer has Ranbir Kapoor, who, wonderfully enough, is a dead ringer for Dutt, announcing that he might be a bewada (drunkard), tharkee (horny), and a drug addict but he is not a terrorist.
Packed with funny innuendos and self-deprecating jokes, Sanju's trailer walks a fine line between being a roller coaster ride that goes from fun to scary via heart-wrenching pit stops. The trailer doesn't shed much light on the aspect that made Dutt go from being a matinee-idol to a name that flooded the headlines of Indian newspapers in the early 1990s — his alleged involvement in the 1993 Bombay Serial Blasts. Much like the trailer, would the film then, too, drown details about Dutt's connection with one of the deadliest terrorist attacks on Indian soil?
Read — Sanju trailer launch: Ranbir Kapoor hopes Sanjay Dutt thinks he has been represented with honesty
The film's tagline suggests that Dutt is "one man… many lives", but some of these lives — such as the one where he insists that 350 is the number of women he slept with besides prostitutes — might take the focus away from events that cost civilians lives; events which Dutt was allegedly believed to have been associated with.
It's one thing to laugh uproariously at some of the things that Dutt might have done as a public figure, or even in his personal life, but that in no way reduces the impact that his alleged actions might have had in the real world. So, the question thus remains: Will Sanju brush aside scary elements to focus on 'fun', or in other words, the bindaas elements of what makes Sanjay Dutt 'Sanju baba?'
also read
Entertainment
In Bloody Daddy trailer Shahid Kapoor is seen fighting drug lords and cops
Entertainment
In his latest interview, Manoj Bajpayee was asked about his rumored Rs 170 crore net worth. He replied amusingly saying he was not from south Mumbai to have such a value to his credit
Entertainment
The enthralling Succession finale made one thing clear: corporate violence is the only love-language that Kendall, Roman, and Siobhan Roy know and understand.