Sanju trailer: Rajkumar Hirani beautifully captures significant moments from Dutt's life in this Ranbir Kapoor-starrer
Sanju details every essential bit of Dutt's life — his growing up years, introduction and addiction to drugs, scandalous affairs, even the 1993 Mumbai blasts case.
Rajkumar Hirani-directed Sanjay Dutt biopic Sanju is undoubtedly one of the most awaited films of this year. The buzz around the film surged even further when the teaser of the film was launched on 24 April. The highly anticipated trailer of the film was launched today, on 30 May.
The Sanju trailer is an out-and-out Ranbir Kapoor show. And yet, even though he has such a familiar face, you see different aspects of Sanjay Dutt's life in the trailer. From the time he admits to why he started taking drugs, to how many women he's slept with, to having an illustrious career in Bollywood and his "stint" with the underworld. A myriad of emotions can be seen on Ranbir's face: from a drug-fuelled haze, to disillusionment, to ambition, to love — the talented actor shows us it all.
One of the more repetitive dialogues in the trailer is Ranbir as Sanjay Dutt saying, "I'm not a terrorist".  Much like the teaser of Sanju, Ranbir Kapoor walks us through this trailer like a sutradhaar of sorts, explaining the various phases in his life. The trailer isn't just about his stint with the law (although those are the moments that shine the most in the trailer).
In typical Rajkumar Hirani style the trailer of Sanju is infused with hearty, light moments and dark ones as well.
For example, one of the most standout scenes in the trailer is Ranbir handcuffed to a hospital bed looking frail and possibly going through horrible withdrawal symptoms. His friend (played by Vicky Kaushal) tries to keep his morale up by asking his to roar like a tiger. It's an emotionally heart-breaking scene.
Similarly, the last scene of the trailer sees Mahesh Manjrekar talking to Ranbir as Sanju, asking him where he is since he's late for a shoot. Dutt pretends like he's stuck in traffic very earnestly, when Manjrekar informs him that he's called on the landline.
From Kapoor's looks and voice to mannerisms — everything has been set to perfection, so much that sometimes it is difficult to discern whether it is Kapoor or Dutt himself. For his part, Kapoor also had to undergo a major physical transformation, as he is seen portraying the Khalnaayak actor through his various ages.
Director Hirani, in his quintessential masterstroke, paints a wholesome picture of Dutt's tumultuous life — from overnight success to an ignominious downfall and then to a glorious resurrection as a changed man. Sanju details every essential bit of Dutt's life — his growing up years, introduction and addiction to drugs, scandalous affairs, even the 1993 Mumbai blasts case.
While Ranbir will be seen as Sanjay Dutt, Manisha Koirala is playing the part of his mother Nargis Dutt and Paresh Rawal will be stepping into the shoes of Sanjay's father, Sunil Dutt. Vicky Kaushal reportedly essays the role of Sanju's bestie, much in the lines of Dutt's mate and brother-in-law Kumar Gaurav. Sonam Kapoor is reportedly playing the role of an actress and will be a singular representation of Dutt's numerous Bollywood liaisons. It is also speculated that Anushka Sharma will be seen as a journalist in the film.
Sanju was earlier scheduled to release in March, but later got shifted to 29 June.
Watch the trailer here:
Entertainment
Further highlighting that everyone is running behind to become public and famous due to the wide range of opportunities in the market, Grover noted how people have lost interest in going to theatres. 
Entertainment
Tu Jhoothi Main Makkaar marks the first collaboration between Ranbir Kapoor and Shraddha Kapoor.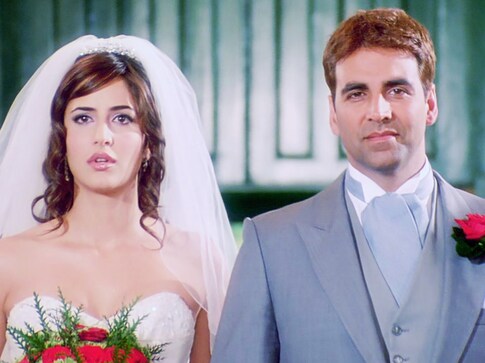 Entertainment
A story of a British girl and a Punjabi boy! Vipul Amrutlal Shah's directorial Namastey London completes 16 years