Sanju poster with Ranbir Kapoor, Paresh Rawal piques interest: Hirani hints at dark aspects of Sanjay Dutt's life
It is good to see that Rajkumar Hirani is not just sticking to only the positive things in Sanjay Dutt's career and might delve into the controversial bits as well.
Another day, another interesting Sanju poster.
Rajkumar Hirani's Sanjay Dutt biopic is all set to be one of the biggest events of the Bollywood calendar when it releases late on 29 June. But before that, little snippets are routinely being dropped keeping the excitement high. The latest is another poster from the Ranbir Kapoor-starrer.
The poster has a scared looking Sanjay Dutt being comforted by his father Sunil Dutt (played by Paresh Rawal). The fear in Ranbir's eyes is quite something and it seems like this just might be the film we point to years later to prove his acting credentials.
Doubts had been raised earlier as to whether the film would conveniently give Sanjay Dutt a pass on certain issues. While this poster doesn't assuage all of them, it is good to see that Hirani isn't sticking to only the positive things in Dutt's career and life.
We're expecting Rawal's performance as Sunil Dutt will be looked at closely, as Aamir Khan recently revealed that he was offered to play the role but he refused it only because he wanted to essay the title character.
Aamir had said, "He (Hirani) approached me with the script and I loved it. He wanted me to play Dutt saab's role. It is a fantastic role and the story is largely on the father-son relationship. But Sanju's role is unbelievable. So as an actor, I told Raju that Sanjay Dutt's role is so wonderful that it won my heart. So in this film I can't do any other role but Sanjay Dutt's, which of course I cannot do because Ranbir (Kapoor) is playing it. So, do not offer me anything."
Before Rawal, Sonam Kapoor too made an appearance with Ranbir in another poster for the film.
Entertainment
Rani Mukerji starrer Mrs Chatterjee vs Norway released on 17 March 2023.
Entertainment
Further highlighting that everyone is running behind to become public and famous due to the wide range of opportunities in the market, Grover noted how people have lost interest in going to theatres.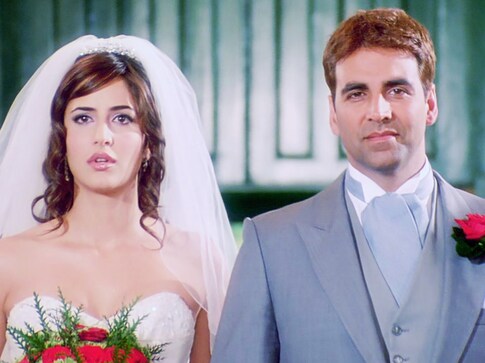 Entertainment
A story of a British girl and a Punjabi boy! Vipul Amrutlal Shah's directorial Namastey London completes 16 years