Salman thinks I didn't take my career seriously enough, that I didn't work hard: Arbaaz Khan
Arbaaz Khan discusses Dabangg 3, bringing Prabhudeva on board as director and Sunny Leone's possible inclusion in the film.
Arbaaz Khan may share a great camaraderie with his Tera Intezar (which released on 1 December) co-star, Sunny Leone as both are never short of humour, but whenever he's asked whether Leone will be cast in Dabangg 3, the film's producer doesn't know where to look. Ever since Arbaaz started planning his next production (and Dabangg 3 will start rolling with his superstar brother, Salman Khan next year), he is repeatedly asked that after Malaika Arora (who made a special appearance in the song Munni Badnaam) in Dabangg, and Kareena Kapoor Khan (who made a special appearance in the song Fevicol Se) in Dabangg 2, will it be Leone's turn in the third instalment. "If Sunny is sitting next to me and somebody asks me that why don't I cast her in Dabangg 3, what am I supposed to say? 'No, no, I don't want her in my film' (laughs out loud). Obviously I will say, 'Why not? If there is an opportunity we will work together.' And then there are these headlines splashed: 'Sunny Leone in Dabangg 3'. Even she laughs about it," said Arbaaz, before adding on a serious note, "But there has to be a reason to cast her." He continues, "So far, having Malaika and Kareena have worked very well for the franchise. Both the songs have been huge hits. So I am particular that when the third part happens, I will be very selective. We have to take a collective decision, with Salman, me, and now we also have Prabhudheva as director on board. There is no hurry."
But why doesn't Arbaaz direct Dabangg 3 himself considering Dabangg 2 which he directed, minted around Rs 150 crore at the box office? "I was supposed to direct Dabangg 3, but both Salman and I discussed and we decided to get a fresh person to direct. For me, there will be too much to do as producer, director and then I am also acting in it. And as it is, we contribute a lot to our productions; Prabhu will get lot of help from Salman and me in terms of script, music, actors, location...We are creative producers. It is not that we are only investing our money. Our interest is connected to films and it is not about one-upmanship," said Arbaaz.
There have been reports that Salman will be shooting for Bharat (produced by his brother-in-law, Atul Agnihotri) and Dabangg 3 simultaneosly to which Arbaaz said, "I don't know as yet. Once the scripts of both the films are ready, whichever is good to go will start and the next will follow. Maybe Salman will utilise gaps between the two films. I will get prepared, go to Salman and ask for my dates and we will start work." While there has been just two years gap between the release of first two instalments, there will be at least seven year gap between the second and the third part of the franchise, to which Arbaaz said, "We will adapt to the new style of filmmaking and that is what we are conscious about. It's one of the most loved brand franchises and characters. We are ideating on that. Prabhu is a very stylised director. He will do a good job."
However, Arbaaz — who had debuted with Abbas Mustan's thriller, Daraar, in 1996 in a negative role — doesn't stop taking a dig on his acting career, which never really took off in a big way. When he's asked about playing a romantic hero at this stage of his career, tongue firmly in cheek, he said, "I am not looking at making a career as some romantic hero now. I just happened to get this film; whether it works or not doesn't really matter. Perhaps, I may get one or two more films but it's not that I want to start my acting career again. At this stage, careers of romantic heroes reach dead-end but I am starting off (laughs out loud). Hoping that the career of other stars will be over and mine will start is not possible. I'm a practical man. This one just happened and I am impressed with myself. I have become a hero, Sunny Leone's opposite me. Sunny was the biggest reason for me to say yes. Humor in all three of us (brothers Salman and Sohail) comes from my dad (writer Salim Khan)."
And the actor-producer further dwells into what his older brother thinks about his acting career. "Salman thinks that I had far more potential than what I did. He keeps saying that I didn't take my career seriously. That I didn't work hard, and he thinks that way because he is very hardworking. What he says is, to some extent, true. I do feel that at some stage, a lot of improvement could have been done skill-wise, appearance-wise but I didn't act upon that. Maybe I was happy and content with whatever I had. It is also the luck factor, and, of course, temperament. Maybe my career could have been better if I had worked on myself. But we also have to accept the fact that Salman, Shah Rukh, Aamir, Hrithik (Roshan), Akshay (Kumar), Ajay (Devgan) had that little extra in them."
Entertainment
Without Remorse star Michael B Jordan opens up about fostering inclusivity in Hollywood, and striking comfortable balance between entertainment and activism.
Entertainment
In a now-viral video, Salman Khan was seen supervising the process of delivery at the Mumbai restaurant.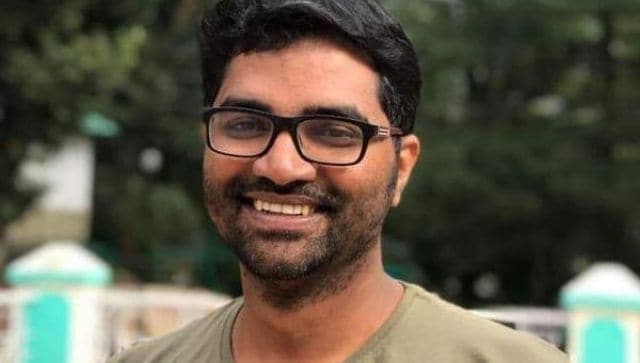 Entertainment
Since 2019, Biriyaani has earned multiple awards for director Sajin Baabu and actor Kani Kusruti in India and abroad, the most recent one being a Special Mention at the National Awards.