Sacred Games: Delhi HC says 'criticism or expression of dissatisfaction permissible' in response to plea
Counsel for Netflix said that makers of Sacred Games had on their own, changed a word, allegedly derogatory in the English subtitles in the fourth episode.
New Delhi: Criticism and expression of dissatisfaction were permissible and it did not want to curtail anyone's right, the Delhi High Court observed on Thursday, while hearing a plea claiming that some scenes in the Netflix series Sacred Games were derogatory to former prime minister Rajiv Gandhi and should be removed.
A bench of justices Sanjiv Khanna and Chander Shekhar was also informed by the counsel for Netflix that they, on their own, had changed a word in the English subtitles in the fourth episode of the series, which was allegedly derogatory.
The bench said that the clipping of the changed word be submitted to the court and it listed the matter for further hearing on 6 August.
"Criticism or even expression of dissatisfaction is permissible. We don't think anybody could have objection to it," the bench said.
The court was hearing a plea filed by petitioner Nikhil Bhalla, through advocate Shashank Garg. It contended that the show, starring Saif Ali Khan and Nawazuddin Siddiqui, "incorrectly depicts historical events of the country like Bofors case, Shah Bano case, Babri Masjid case and communal riots".
The court was also of a prima facie view that it could be a private injury and not a public injury, and asked the petitioner to address it on point of maintainability of the plea as a public interest litigation (PIL).
The petitioner's counsel said Rajiv Gandhi was the former prime minister of the country and a Bharat Ratna awardee, and the entire country was aggrieved with the scenes shown in the series which were allegedly derogatory.
The court observed, "It could be a private injury. It can't be a public injury. We don't think we can say that public injury is caused with it. We don't want to stop or curtail anyone's right. We pass directions only when we find any violation," it said.
Senior advocate Chander Lal, appearing for Netflix, said they did not want to offend anyone and even Rajiv Gandhi's son Rahul Gandhi had tweeted that he had no problem with the contents.
The petitioner's counsel argued that there should be a disclaimer shown in the series and even movies required a certification for public viewing from the Central Board of Film Certification (CBFC), but on the Internet, they did not require anything, and they could release it as they wanted to.
The bench also asked whether any civil or criminal litigation had been filed on the issue by anyone, on which it was informed that several criminal complaints were filed but had been withdrawn.
The court had earlier observed that actors could not be held liable for enacting their characters and a person was entitled to express his views, which might be right or wrong.
The plea alleged that certain scenes and dialogues in the show defamed the late Congress leader. The plea sought directions to Netflix Entertainment, the show's producer — Phantom Films Production Ltd — and the Centre to ensure "in toto" removal of the allegedly offensive scenes and derogatory remarks made directly or indirectly against the former prime minister or his family.
The first season of the show, comprising eight episodes, was released on 6 July and was available in 190 countries in four languages, the petition said.
(Also read — Sacred Games: Netflix alters controversial subtitles insulting Rajiv Gandhi after Congress backlash)
Entertainment
A larger question to ask ourselves is, why do we get snubbed repeatedly at international awards? Are we sending the wrong films?
Entertainment
MRC, the studio behind #HouseOfCards, had to fire #KevinSpacey, halt production of the show's sixth season, and shorten it from 13 to eight episodes to meet deadlines, resulting in tens of millions in losses, the document said.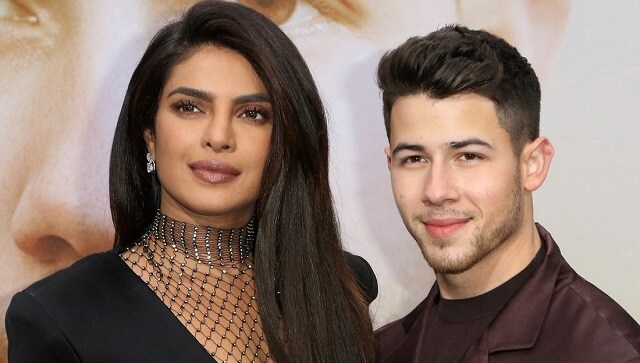 Entertainment
Netflix's new special The Jonas Brothers Family Roast saw Priyanka Chopra taking an aim at Nick Jonas.