Sacred Games: Netflix alters controversial subtitles insulting Rajiv Gandhi after Congress backlash
Netflix informed the Delhi High Court that a change had been incorporated in the English subtitle in Sacred Games.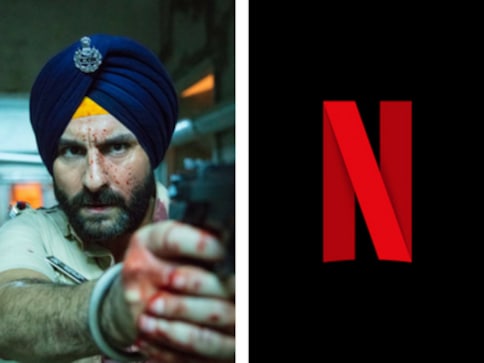 Netflix on Thursday informed the Delhi High Court that a change had been incorporated in the English subtitle in Sacred Games to remedy an alleged insult to former Prime Minister Rajiv Gandhi.
Sacred Games contains a scene in the fourth episode in which lead actor Nawazuddin Siddiqui is seen abusing Rajiv Gandhi and calling him 'fattu' (p***y as translated in the subtitle of the show).
"Now, we are using word 'wimp' as the English translation of Hindi word 'fattu'," the over-the-top media services provider's counsel told a bench of Justice Sanjiv Khanna and Justice Chander Shekhar.
As to the bench's query about the meaning of 'fattu', the counsel said it means 'coward'.
The court questioned whether they have correctly translated the word in the subtitle and asked Netflix to examine such parts in series.
However, the court said that it did not want to curtail the freedom of speech and expression.
"Criticism or even expression of dissatisfaction is permissible. I do not think anyone can have objection to it," the bench said.
The court remarked that the freedom of speech is on a higher pedestal even when someone is criticising people associated with politics, adding that it is the viewer's choice what they want to see.
The court reiterated its queries as to whether the plea could be entertained as a Public Interest Litigation and asked the petitioner to satisfy how the court could intervene.
The PIL — filed by lawyer Nikhil Bhalla through advocate Shashank Garg — sought the removal of two contents that according to him "tarnished" the image of the former Prime Minister.
The lawyer claimed that the series incorrectly depicted historical events such as Bofors scandal, Shah Bano case, Babri Masjid demolition and communal riots.
During the course of hearing, the lawyer apprised the court that Rajiv Gandhi's son and Congress President Rahul Gandhi had not raised any objection to the series and supported freedom of speech.
However, the court warned Netflix not to take it for granted and remain careful while broadcasting any series.
The court listed the matter for 6 August.
Entertainment
Dil Bekaraar does a great job of building the world of DD, Campa Cola, and imported perfume. It adds to it with the music and opening credits, which immediately place you in that world.
Entertainment
Halle Barry acts hard, harder and hardest, striving to break both bones and gender stereotypes. But this doesn't translate into a smart performance
Entertainment
Tiger King 2 gets bingier, more urgent and entertaining but I'll be surprised if any of it leaves you with a good taste in your mouth.