Robert Pattinson says there is no time travel in Christopher Nolan's Tenet, reveals further details of upcoming film
Robert Pattinson will be seen in Tenet alongside John David Washington, Michael Caine, and Dimple Kapadia.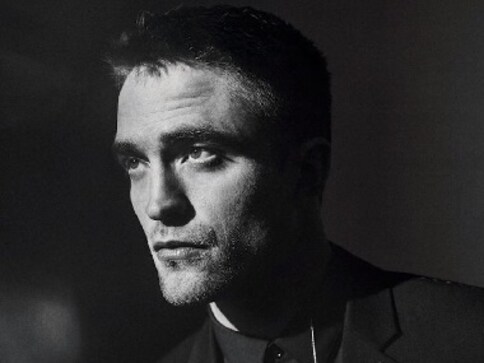 Ever since the trailer release of director Christopher Nolan's upcoming project Tenet, there has been a lot of talk about what the story may be and what the characters played by every actor may be like. Robert Pattinson discussed the film in a recent interview with GQ magazine.
Pattinson admitted that he did not completely understand or remember the plot of the film. "Even if I had seen it, I genuinely don't know if I'd be able to…I was just thinking, I just called up my assistant 20 minutes ago: 'What the f*** do I say [about it]? I have no idea…Oh God, no. I can't even bulls*** my way through this.'"
However, he did confirm time travel not being part of the film's narrative, which he admitted was the only key detail he was allowed to talk about. Much like the first trailer of Nolan's critically acclaimed Inception, this too saw John David Washington waking up at strange locations, being welcomed to "afterlife," seeing cars crashing, but then uncrashing themselves. In a particular scene, Washington is seen in an abandoned building with glass panes that have bullet holes in them. He explains to Pattinson's character that the event has not happened yet.
Pattinson further revealed that a huge crew working on the sets of Tenet. He said that in every country they shot, they had "an enormous set-piece." It was previously reported that the thriller is filmed across seven countries.
Nolan had described Tenet as the most ambitious film he has ever made. Despite the coronavirus outbreak across the world, the feature's release date is still 17 July.
Michael Caine, Martin Donovan, Elizabeth Debicki, Aaron Taylor-Johnson, and Kenneth Branagh are also part of the cast. Parts of the film, also featuring Dimple Kapadia, Denzil Smith, have been shot in Mumbai.
Entertainment
The pop star's dog walker, Ryan Fischer, was seriously wounded in the attack and addressed the court Monday to give an impact statement, which he posted on Instagram.
Entertainment
For all its shortcomings, Aisha is compelling in its migratory pitch. It tells of a refugee's struggle with honesty and tenderness.
Entertainment
The John Wick franchise is one of the biggest successful action film franchises in recent times and follows the life of the titular character (Keanu Reeves) or Baba Yaga as his opponents call him.