Richa Chadha on Love Sonia, Shakeela: Roles I'm getting are only getting better as my name brings credibility
Richa Chadha is currently working on Shakeela and Inside Edge 2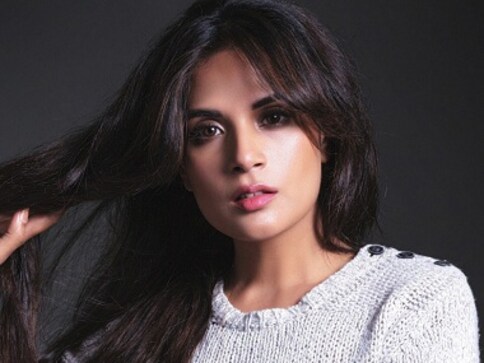 Actress Richa Chadha has succesfully made a mark in the film industry with her versatile choices. In an industry which easily stereotypes performers' talents, Chadha has managed to evade any particular 'style'. She easily slips under the skin of an unabashed Dolly in Oye Luck! Lucky Oye!, the threatening yet hilarious gangster lord in Fukrey, the indomitable Nagma Khatoon in Gangs of Wasseypur or her most recent portrayal of the madame of a brothel in Love Sonia.
Her compelling performance in Tabrez Noorani's directorial has already won her two honours, Best Supporting Performance award at the Indian Film Festival of Melbourne and Outstanding Achievement Award at the London Indian Film Festival. Chadha opened up to DNA about her projects, the share of risks it brings and her upcoming biopic on the 90's adult film star haling from the South, Shakeela.
Chadha confesses she was unsure of Love Sonia. She thought the film should not become 'titillating', especially since the narrative deals with grave issues involving the global sex trade. She prepared for the role by extensively talking with women who had been sex workers. The knowledge that many Indian families push their own into the flesh trade, shocked the actress.
Talking about the intentions behind Love Sonia, Chadha says that the film comes from a very "noble" space making people understand the sorry state of affairs that India and many other countries are in.
Currently working on Shakeela and Inside Edge 2, Chadha is in a happy space in terms of the kind of work she is involved with. She feels it's a good time to work, all with streaming platforms coming up in a big way.
Chadha smiles when asked whether she feels she hasn't yet got her due. She plainly disagrees, adding that when journalists ask her this question, it flatters her as it reflects that people feel she is worth much more as a performer. Her roles are her rewards, she insists. Mostly because they allow her to breathe and explore. "The parts that I have been getting are only getting better. I am getting films centered around me, people value me and my name brings credibility. I want to have a relevance beyond my youth and I'm working towards that," says Chadha.
Ending the conversation on a positive note, Chadha says that her work equals passion now. Though it comes with its share of stress and living apart from loved ones, she enjoys it and gives it her all.
Find latest and upcoming tech gadgets online on Tech2 Gadgets. Get technology news, gadgets reviews & ratings. Popular gadgets including laptop, tablet and mobile specifications, features, prices, comparison.
Entertainment
In Gulabo Sitabo, Farrukh Jafar plays the 95-year-old wife to Amitabh Bachchan's 78-year-old Mirza, awaiting his Begum's death to finally own Fatima Mahal, the derelict mansion at the centre of the conflict in the film.
Entertainment
As Bhonsle releases on SonyLIV, Devashish Makhija talks about directing Manoj Bajpayee in a feature film, and his relationship with Mumbai as an outsider.
Entertainment
Russell Crowe recalled that the producer of Gladiator did not want to share the script with the actor, suspecting he won't respond to it.