Rapper Kanye West announces name change on Twitter ahead of album release: 'I am YE
Kanye West's last album Ye released in June.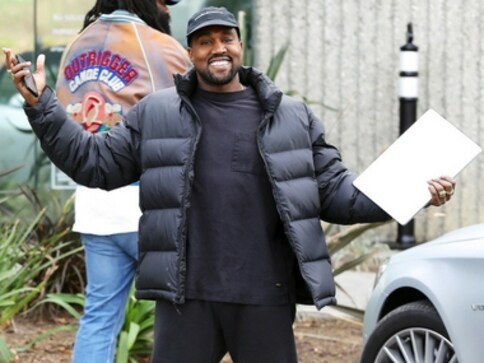 Rapper Kanye West has announced that his new name is 'Ye'.
The 41-year-old musician shared the news of his name change on Twitter.
The rapper-turned-fashion-designer, appeared as the musical guest on the season premiere of Saturday Night Live with host Adam Driver and was expected to release his new album YHANDI on the show.
Ye was also the title of the rapper's 1 June album, which he spent months recording at his ranch in Jackson Hole, Wyoming. According to BBC, the West had previously said in a statement that the name had a religious significance for him.
"I believe 'ye' is the most commonly used word in the Bible, and in the Bible it means 'you'. So I'm you, I'm us, it's us. It went from Kanye, which means the only one, to just Ye -- just being a reflection of our good, our bad, our confused, everything," he told radio show host Big Boy in June.
West has also been in the news previously for his pro-Donald Trump stance and saying that slavery was a choice, for which he later apologised.
(With inputs from Press Trust of India)
Arts & Culture
Social entrepreneur Shefali Khanna launches a new experiential space for creators, musicians, and artisans; the workspace-cum-studio is a uniquely curated space that aims at creating a conducive environment for nurturing art and craft.
Entertainment
Kantara is an important story that is portrayed stunningly with the help of folklore, and art that is native to the Kundapura area. Rishab Shetty has performed stunningly in an affecting film.
Entertainment
With the success of KGF 2, Yash has proved his potential to make noise not just in the domestic market but also in the Internationals.