Rani Mukherjee speaks about daughter Adira, future film 'Hichki' in FB live before birthday
After being off screen for two years, Rani Mukherjee reveals that her next film is Hichki, and that fans will see her on screen this year.
On the eve of her 38th birthday, Rani Mukherjee answered questions from fans in a live video uploaded on the Yash Raj Films official Facebook page. She spoke about her pregnancy, her daughter Adira, and her future plans in Bollywood.
She said that she is not aware of things that happen on social media so the live video is a great way to connect with fans. She mentioned that she was in Mumbai this year for her birthday.
"Since two years you have missed me on screen, I know, but I was busy with my baby" she said. She responded to wishes and birthday messages from fans.
She spoke about her next film Hichki: "I'm doing my film Hichki which starts from next month." When one fan asked when they could see her in a romantic role, she said, "Right after Hichki".
When asked what her dream role is, she said, "My dream role, I don't have one as one now, but right now, I want a chicken roll, because I'm hungry."
How does she feel after playing so many versatile characters in the industry? "I feel really lucky and very fortunate to be able to play so many characters on screen. It's always lovely to play different roles, be different people. I get to play so many different roles So many powerful Indian women that inspire me and I'm sure when you watch them, you're inspired too," she said.
What inspires her to be "such a good mother" to Adira? "It's too early for me to be a great mother, but it feels great. These have been the happiest two and a half years of my life. Just seeing her, enjoying all her milestones one after the other. For a woman, there is nothing more fulfilling than being a mother," she said.
It's been 20 years since Raja Ki Aayegi Baraat; how does she feel? "I began shooting for the film in 1995, so it's been 22 years since Raja Ki Aayegi Baraat. I feel like my new life has started since the birth of Adira. I'm going to enjoy my work in a different way. I don't know how these 22 years have passed, it feels like a flash," she said.
Rani was asked by a fan to join social media platforms. "I'm unfortunately not on social media, but you can track me through my friends and family who are on social media and the YRF website My husband is a very private person, so even thought I would like to share photos of Adira and details of my life, I'd like to respect my husband and his privacy," she explained.
A Bengali fan asked if she would do a film in Bengali and Rani said that if a good script comes her way, she would be happy to.
"As an actor, what works better for you? Planning or spontaneity?" asked a fan. "What works for me is something that comes from my heart, so I'd say spontaneity. Some roles, you do need to prepare a little, when you have to learn a new language or skill, or sport. But normally when I do a film, I like to be spontaneous, because then everything comes from the heart," she said. When asked to share an acting tip, she said, "Act from your heart, your soul, never fake an emotion because the camera will catch it."
She was asked how she intends to celebrate her birthday. "I'm planning to spend my birthday with my daughter. She makes me very happy. Also with my family and husband," she said.
Watch the video here:

Sports
India captain Rani Rampal is elated at the opportunity, saying the event will provide them an opportunity to rub shoulders with the best teams of the world ahead of a busy calendar.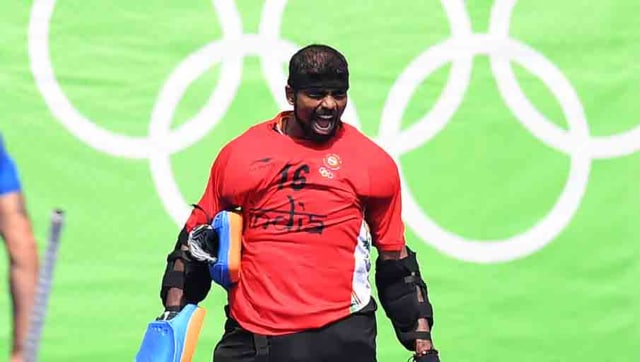 Sports
Sreejesh's former teammates Rupinder Pal Singh, Birendra Lakra and SV Sunil had recently retired following a successful Olympic campaign to pave the way for youngsters.