Rangoon, M.Night Shyamalan's Split and Oscar nominated Lion: This week's releases
This week's releases include Kangana Ranaut's Rangoon, the Oscar nominated Lion and the Jacqueline Kennedy biopic Jackie.
Bollywood Films
After three Hindi releases last week, this Friday is reserved for only two.
Rangoon
What's it about: A period war drama film with an undertone of romance, Rangoon is set in the 1940s during the troubled times of World War 1. It revolves around Jaanbaaz Julia, a nomadic dancer, and her relationships with a Parsi film producer and an Indian soldier in the British army.
Who's in it: Kangana Ranaut, Saif Ali Khan and Shahid Kapoor.
Why it may work: Kangana's author-backed role after winning two consecutive National Awards for Queen and Tanu Weds Manu Returns. Her chemistry with both the male actors have been doing the rounds. Also, Vishal Bhardwaj is known for bringing out the best of his actors, particularly Shahid in Kaminey and Haider, and Saif in Omkara.
Rangoon is directed by Vishal Bhardwaj.
Wedding Anniversary
What's it about: A Mumbai couple are excited about celebrating their first wedding anniversary in Goa. However, the husband fails to make it as he prioritises work over marriage. Disheartened, will the wife be tempted to celebrate the occasion with another guy?
Who's in it: Nana Patekar and Mahie Gill.
Why it may work: Nana Patekar's seasoned acting skills and Mahie Gill's nuanced performance, as seen in Dev D.
Wedding Anniversary is directed by Shekhar S Jhaa.
Hollywood Films
In Hollywood, we have M.Night Shyamalan's Split and the Dev Patel starer Lion which are expected to do well at the box office:
Split

What's it about: James McAvoy plays a disturbed man with 23 different personalities. He kidnaps three girls, and they must try and escape before the apparent emergence of a frightful new 24th.
Who's in it: James McAvoy, Anna Taylor-Joy and Betty Buckley
Why it may work: M. Night Shyamalan is the current king of the psychological horror genre, and his name on the director's chair will surely attract the audiences.
Jackie

What's it about: After the assassination of President John F. Kennedy, the First Lady Jacqueline Kennedy struggles through grief and tries to find footing in the world sans her husband. Natalie Portman plays the role of the most memorable First Lady in this biopic
Who's in it: Natalie Portman, Caspar Phillipson, Peter Sarsgaard and Greta Gerwig
Why it may work: Natalie Portman is a star enough to carry the film on her shoulders, plus the biopic on the most memorable first lady is hard to miss.
Lion
What's it about: Adapted from Saroo Brierley's A Long Way Home, Lion is the story of a 5 year old orphan from the slums of India who gets adopted by an Australian couple. 25 years later, he tries to find his way back home.
Who's in it: Dev Patel, Rooney Maara, Nicole Kidman
Why it may work: The fact that the film is nominated for an Oscar and it stars an Indian origin actor makes it seem like it will be a crowd puller.
Gaurdians: The Superheroes
What's it about: A vague reminder of Marvel's Gaurdians of the Galaxy. Sarik Andreasyan's Russian film has been a box office success and been dubbed in English, Hindi and Tamil. The film is about a team of Soviet superheroes created during the Cold War, and each  of the protagonists' superpowers reflect the strengths and traditions of the people of the USSR.
Who's in it:  Sebastien Sisak, Sanzhar Madiyev, Anton Pampushnyy and Alina Lanina
Why it may work:  It's a VFX heavy masala action film, a genre that is popular with our audiences.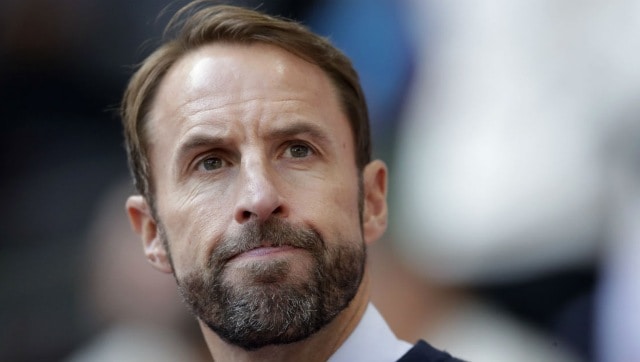 Sports
Although no official figures are available, reports suggest only seven of England's 20 top-flight clubs have more than 50 percent of their squad fully vaccinated. A number of players in Southgate's squad as well are understood not to have had the jab.
Entertainment
Call My Agent: Bollywood, starring Aahana Kumra, Ayush Mehra, Rajat Kapoor, and Soni Razdan, will release on 29 October
Entertainment
Koffee with Karan takes itself too seriously. And that's exactly why we don't.