Rambo remake: As Tiger Shroff channels Stallone, Hollywood star hopes original won't be 'wrecked'
First-look poster of Indian Rambo is out; Sylvester Stallone shares a picture of his film Rambo captioning it: 'Hope they (India) doesn't wreck it'.
With the news of Tiger Shroff essaying the role of the Sylvester Stallone starring Hollywood classic Rambo made rounds, Shroff took to Instagram and shared the first-look of the film's poster.
Meanwhile, Veteran star Sylvester Stallone is hoping that India doesn't 'wreck' the character of Rambo in the upcoming Hindi remake of the popular Hollywood action film Rambo.
Stallone, who starred in the action film, took to Instagram on Friday night, where he shared a poster of Rambo, a film series based on the David Morrell novel First Blood.
"I read recently they are remaking Rambo in India! Great character. Hope they don't wreck it," Stallone captioned the image.
The Rambo franchise first came to life in 1982 with First Blood, which minted over $125 million worldwide. It was followed by a number of successful remakes, including the latest one in 2008, which earned $113 million globally.
The remake, which will star Tiger Shroff, will be directed by Siddharth Anand and co-produced by M! Capital Ventures, Original Entertainment, Impact Films and Siddharth Anand Pictures, reports an online portal.
It will follow life of last surviving member of an elite covert unit of the Indian Armed Forces who returns home to discover a war waging in his own land and how he unleashes mayhem by becoming an unstoppable machine after tough training.
(with inputs from agencies)
Find latest and upcoming tech gadgets online on Tech2 Gadgets. Get technology news, gadgets reviews & ratings. Popular gadgets including laptop, tablet and mobile specifications, features, prices, comparison.
Entertainment
Far from the amateur, camcorder-in-the-woods aesthetics of some past efforts, recent productions range from intricately plotted live action to digital shorts made with motion-capture suits.
Entertainment
Spike Lee's son Jackson is the first Black male ambassador of Golden Globes.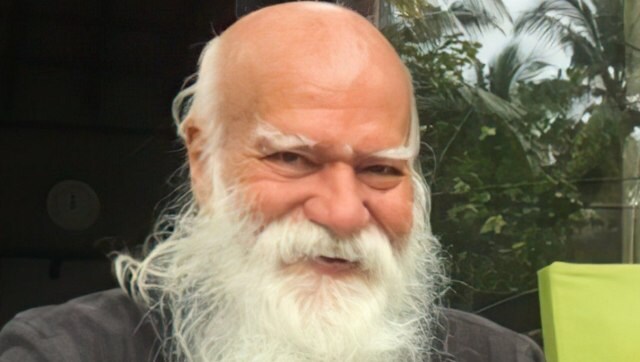 Entertainment
Satya Paul, who had suffered a stroke in December, died at Sadhguru's Isha Yoga Center in Coimbatore on Wednesday.