Rajinikanth's fans urge him to join politics, 'save Tamil Nadu'; all eyes on 2 April meeting
Once again, there is growing speculation over whether or not Superstar Rajinikanth will revive his political career.
Once again, there is growing speculation over whether or not Superstar Rajinikanth will revive his political career. A meeting of fans of the superstar is being convened on Sunday, 2 April, and posters have appeared in Chennai urging the reluctant superstar to enter politics and "save Tamil Nadu". The sudden announcement by fans has triggered some conjecture over whether the move has the tacit support of Rajinikanth. However, sources close to the superstar have said this is just a rumour.
A spokesperson for Rajinikanth said that the fans' association is holding their annual meet and there is nothing more to it.  All the district level fan members would get a chance to visit Chennai. But whether Rajinikanth would interact with them is unclear at the moment. At the moment, it seems like a repeat of the same story: Fans have been urging the actor to join politics for the last 20 years, as some political parties vie with each other to woo him in view of his mass appeal.
In the meanwhile, Rajinikanth himself has been in the news after he announced a trip to Sri Lanka, to inaugurate a housing project for those displaced by the 2009 civil war. The superstar was to fly to Vavuniya  in  Northern Sri Lanka, where a trust run by Lyca Productions (that is making his big budget sci-fi action entertainer 2.0) has built 150 houses for displaced Tamil families. The superstar subsequently had to cancel the trip after immense pressure from fringe Tamil parties and groups. In an open letter to Sri Lankan Tamils, he wrote: "I don't have words to thank you for your love. Let's wish well [sic]. Good things will happen. We shall meet when everything works well."
The talk is all about how Rajinikanth should not have given in to fringe political parties in Tamil Nadu. The superstar, who tries to keep a low profile, has been unfairly dragged into controversies by political parties who hope to piggyback on his mass appeal. It can be said with a certain amount of confidence that Rajinikanth will not enter politics, as he is keen to keep his film career going, with the release of 2.0 (the sequel to the highly successful Enthiran/Robot). In fact he will be starting work on a new film to be directed by Kabali director Ranjith which will be produced by his son-in-law Dhanush.
Meanwhile the Malaysian Prime Minister Dato Sri Najib Tun Razak is arriving in Chennai on Thursday, 30 March, for an exclusive meeting with Rajinikanth. It is a courtesy meet, as Rajini had invited him to Chennai when he was in Malaysia for the shooting of Kabali.  The buzz is that the Malaysian government wants him to be their brand ambassador for Malaysian tourism (the previous celebrity ambassador was Shah Rukh Khan). There is also a rumour that Rajinikanth will be conferred the Malaysian government's prestigious title 'Dato'.
Amidst all this, the local media is chasing reports that Rajinikanth may float a political party. As of now, all eyes are on the fan meeting on 2 April, as the rumour mill continues to be on overdrive.
India
India's firecracker hub faces a slow but painful death due to the blanket ban on the sale of firecrackers in several states for the past couple of years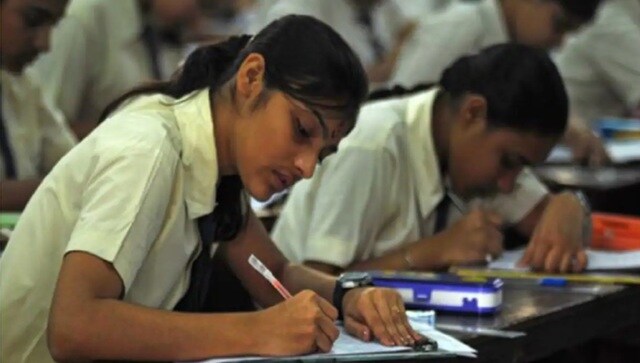 India
The official website of the TNEA has also put out the vacancy list after the third round of general counselling.
India
Identified as S Om Kumar, the accused was married to 32-year-old Jhansi. The couple was married for five years and had shifted to the US