Rajinikanth's 2.0 breaks record with Rs 110 cr satellite rights deal with Zee TV network
The producers of 2.0 are also in talks with Netflix and Amazon for its digital rights.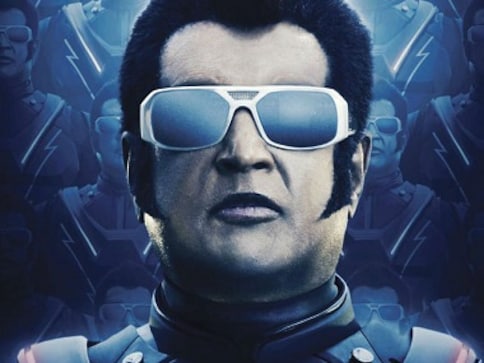 The satellite television rights of Rajinikanth-Akshay Kumar sci-fi thriller 2.O have been sold for a record high of Rs 110 Cr to Zee Television.
Zee TV Network will hold the Tamil, Telugu and Hindi satellite rights for a period of 15 years. It is the biggest satellite deal cracked in Indian motion picture history. The previous biggest deal was a few months back when Zee picked up Aamir Khan's Dangal for Rs 75 Crore.
Confirming the deal, Lyca Productions' creative head Raju Mahalingam (the producers of the ambitious  Rs 400 Crore 2.O)  told The Hindu: "Rs 110 Crore is only for the film's satellite rights. We are in talks with Amazon and Netflix for the film's digital rights."
Another advantage the producers have is that it is not a perpetual right given away, instead it is only for a period of 15 years.
The Shankar directed 2.0 is being touted as India's most expensive film at Rs 400 Cr, where Rajinikanth is pitted against Bollywood star Akshay Kumar as the main antagonist.
It is a win-win situation for Lyca Productions as they have already got 25 % of their budget upfront via the sale of satellite television rights. They are expected to make another 400 Crore from theatrical sale of overseas, Hindi, Tamil, Telugu rights. They are also in talks for the Chinese and Japanese dubbing rights of the film.
The producers have also pulled off the impossible by selling the satellite rights at a time when the market is at an all time low. Rajinikanth's previous film Kabali's satellite television rights in Tamil is yet to be sold, though Hindi, Malayalam and Telugu rights have been sold separately.
2.O is in the final stages of shoot and post-production work is going on simultaneously. Last week, Shankar put out a group picture of him and his technical crew and tweeted – "With my team after finishing a major scene of #2.0. One song and some patch works are only the balance."
The film is looking for a worldwide Diwali 2017 release.
First Cricket News
The 37-year-old former South Africa skipper is in the UAE to represent his Indian Premier League (IPL) franchise Royal Challengers Bangalore (RCB) in the remainder of the 14th edition of the lucrative league.
First Cricket News
Before IPL 2021 resumes in UAE, we take a look at RCB's campaign so far in the tournament.
First Cricket News
Here's a summary of Chennai Super Kings' performances in IPL 2021 so far, with MS Dhoni's side sitting second on the points table at the moment.