Rajinikanth in Pa Ranjith's Kaala plays golden-hearted don, saviour of common folk, yet again
Rajinikanth has played the benevolent don previously in Baasha, Thalapathi and Kabali. He'll now reprise the formla in Pa Ranjit's Kaala, produced by son-in-law Dhanush
The title of Superstar Rajinikanth's 164th film has been revealed and not surprisingly, it is trending worldwide. Kaala is the name chosen for the film — a contraction of his character's name in it, Karikalan. With the title being revealed, there's now extensive speculation as to what the film will be about.
There were rumours that Rajinikanth was playing well-known gangster Haji Mastan in this film, but those were laid to rest when the gangster's foster son sent him a legal notice. Actor, producer and director Dhanush, who is Rajinikanth's son-in-law, is producing this film and his production house Wunderbar Productions, issued a statement denying this. While we know he's not playing Haji Mastan, he's definitely playing a Mumbai gangster.
Dhanush has tweeted that the first look of the film will be out this evening. And the audience can't wait!
#kaala first look today evening at 6 pm. #makewayfortheking

— Dhanush (@dhanushkraja) May 25, 2017
But let's look at the title. Kaala can be interpreted in two different ways in Sanskrit — it means black and it also means destiny, fate or death. Yama, the god of death, is also referred to as Kaala.
The title in itself is quite powerful and conveys that Rajinikanth will be a force to contend with in the film. Kaala or Karikalan is from the Nellai community and he's likely to be the leader of this community. He's going to be a gangster who is not just committed to a life of crime but someone who is committed to the welfare of his people.
But this is not the first time that the superstar has essayed such a role. Baasha (1995), in which he played a similar role went on to become one of the biggest films in Rajini's career. Manick Baasha lives in Mumbai and used to be a don. Loved by the people in his community, he does away the bad men and then reforms his ways to become an autodriver. He becomes a regular, simple man who just wants to live a peaceful life with his family. In fact, this movie is still such a big hit that it was re-released recently.
Another film in which Rajinikanth excelled as the 'bad man' was in Mani Ratnam's Thalapathi. He plays Surya, Deva's right-hand man, who has utmost loyalty and devotion to someone he regards as a brother. Surya goes to the extent of even trying to take a bullet for Deva. Such is his good nature.
In the recent Pa Ranjith film, Kabali, too Rajini plays the role of a reformed gangster but in Kulala Lumpur, Malaysia. Kabaleeswaran or Kabali is a don imprisoned on false charges but he spends 25 years in prison with no complaints. He comes out, a man wanting to reunite with his family and serve the community. And Kaala — again directed by Pa Ranjith — seems to be follow a similar theme. However, this time round, he will be an ageing don in Dharavi, Mumbai.
One important element to note when Rajinikanth plays a don is that he is someone who does good for the people. All his negative actions or crimes are only carried out only in retaliation and to deliver justice. He never sets out to kill someone or commit a crime just for the sake of money. And that is perhaps why he is seen as a saviour of the masses and loved for his actions, even if it's criminal activity.
With Kaala, Rajinikanth seems to be all set to come back as a man who's desperately wanted by the police but unconditionally loved by the people.
Find latest and upcoming tech gadgets online on Tech2 Gadgets. Get technology news, gadgets reviews & ratings. Popular gadgets including laptop, tablet and mobile specifications, features, prices, comparison.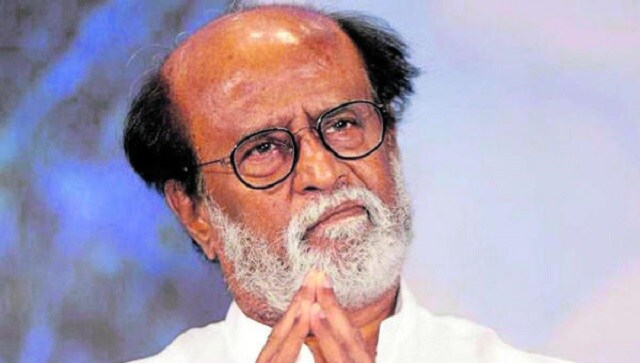 India
The resignation of RMM office bearers comes after actor Rajinikanth said he would not enter politics in time for the Tamil Nadu Assembly elections due in April-May
Entertainment
The shooting of the yet-untitled movie, directed by Karthick Naren and also starring Malavika Mohanan, has begun in Chennai.
Entertainment
Andrea Jeremiah and Malavika Mohanan open up about their experience of being part of Tamil cinema's first major theatrical release in 2021, working with Kollywood's new-gen filmmaker Lokesh Kanagaraj, and sharing the screen with Thalapathy Vijay for the first time.