Rajinikanth and TN politics: Being a superstar is very different from being a successful politician
The balancing act between being a good human being and being a good politician will be a very hard one for superstar Rajinikanth
(Editor's note: This piece was written based on Rajinikanth's speech to his fans on 15 May 2017, where he claimed that God wanted him to stick to being an actor. He had made a very clear statement against joining politics at the moment. However, on 17 May, Wednesday, when TV journalists caught up with the superstar, he hinted at the fact that he has not ruled out the option completely.)
When Superstar Rajinikanth gave his first speech to fans after eight years on May 15, no one expected him to address the big question of whether he would enter politics. But he did. And that has set off speculations on when he would make his grand political entry.
Also read: Will Rajinikanth enter politics? Most asked question in India after 'Why did Kattappa kill Baahubali'
Post that speech, his elder brother Sathyanarayana Rao told the media that this is the right time for the superstar to take the plunge. Amidst rumours that Rajini will join the Bharatiya Janata Party, BJP leader S Prakash has stated that his entry into politics would change the equation in the state. His fans are elated and waiting for him to announce next steps. But is this a good move for him?
The only strong political statement that Rajinikanth has made was in 1996 about former TN CM J Jayalalithaa.
He had said then: "If Jayalalithaa is voted back to power, even god cannot save Tamil Nadu," and AIADMK ended up with a rousing defeat. In fact, today he seems to feel a tinge of regret on having made that statement.
During Jaya and Cho Ramaswamy's condolence meeting in December 2016, he called her a 'Kohinoor diamond' and said he had hurt her by making the statement. Since then he has not made any statement favouring any party or otherwise and has constantly said he's not affiliated to any party.
Political analyst and journalist Cho Ramaswamy, who was Jayalalithaa's confidante for many years, had also felt Rajinikanth was the only capable person in the state who could give an honest administration. He even compared him to Narendra Modi then. However, that was in 2008. Post that, the two friends didn't seem to discuss this issue much.
Today, many people in the state believe that politics is no longer an option for the superstar. The right time they believe was in 1996 when he could have formed a party and swept the polls to become chief minister. He was younger and much healthier then to take on the challenges of politics.
The political landscape has changed significantly with Amma and Kalaignar out of the picture in Tamil Nadu but it's still a tough game. So will Rajini go it alone or join an existing party?
If he decides to join an existing party then would it be the BJP considering his friendship with PM Narendra Modi? Corruption and bribery are rampant in politics, how will he tackle them? For someone espousing truth and honesty, will he survive in politics? These are just some questions that spring to mind – but they are significant.
Filmmaker Sharada Ramanathan says, "In my opinion, the question whether Rajini should enter politics is itself erroneous. The question should be, what do the people of Tamil Nadu want and does Rajnikanth fit THAT job description? TN has recently witnessed a change in the way the people, especially youth, are politically engaged. They are looking for solid statesmanship, not a personality cult. Whoever can fulfil that, is good for the job."
Director Cheran recently stated it's a given that Rajini will become Chief Minister if he contests. But Cheran rightly asks: "Would politics that is replete with corruption, bribery, selfishness and dishonesty suit you? You can never speak lies no? You have a lot of challenges like – oppose Karnataka, Hindi imposition, must give freebies, should not close liquor shops."
Another pertinent question is who would he take along as his team? Political analyst Sumanth Raman says that if he does make the move he will need to create a good team around him. "If it is people from his fans' association alone, then it will be a disaster," he adds.
The balancing act between being a good human being and being a good politician will be a very hard one for Rajini.
Though his lakhs of fans support his entry, the merits needed to be a politician are drastically different from that of being an actor. And Rajinikanth is definitely aware of this which is perhaps why he has not taken the big step till date.
Some people in the film industry state that 66-year-old Rajini is good person but someone who is cautious, thinks through things very clearly and never makes rash decisions. Given this nature of his, it's not surprising that even on May 15, Rajini chose his words carefully. "If you step into the water and later realise that there are crocodiles in it, you shouldn't brave them and refuse to step out of the water. Such blind courage will take you nowhere," he said.
This could also be why he hasn't thrown his hat into the political arena yet saying he lives his life according to God's will.
While many fans are optimistic about his political career, they seem to be outnumbered by those who love him and are saying, "No Thalaivaa, please stay out of politics. Just give us more fantastic films."
Find latest and upcoming tech gadgets online on Tech2 Gadgets. Get technology news, gadgets reviews & ratings. Popular gadgets including laptop, tablet and mobile specifications, features, prices, comparison.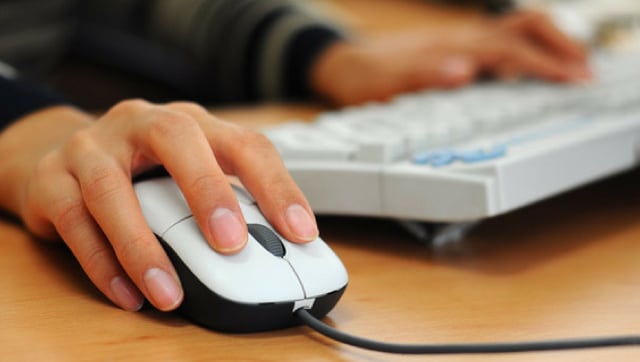 Sports
TNEA is conducted by the Directorate of Technical Education, Tamil Nadu, for candidates seeking admissions in various engineering colleges in the state
Lifestyle
Our weekly roundup of books that should be on your radar.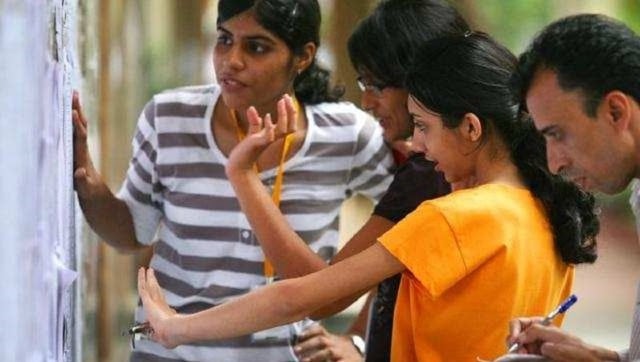 India
Tamil Nadu's Minister for Health and Family Welfare tweeted that the list included the 7.5 percent reservation for government school students